We may be right smack in the middle of political convention season, a national pandemic and devastating natural disasters, but trade wars are back in the spotlight again—much to the consternation of the home furnishings industry.
Last week, President Trump canceled scheduled talks on trade with China—a move, according to Bloomberg, that is "raising questions about the future of a deal that is now the most stable point in an increasingly tense relationship."
The talks had been scheduled as part of the phase-one trade deal, which came into effect in February and has provided some semblance of stability for manufacturers and retailers across many categories—including a large swath of the home furnishings business, and especially furniture coming from China. As part of the deal, U.S. trade representatives and their Chinese counterparts were scheduled to discuss the agreement every six months.

That these trade talks appear to once again be caught up in domestic politics is not unusual. The president used trade as one of his major talking points even before taking office, at the time arguing that the nation's agreements with China were not in the best interests of American companies.
Regardless of one's opinions on the favorability of those agreements, the constant back-and-forth since Trump took office has made it extremely difficult for American importers to do any long-term planning. The February deal finally gave buyers and sellers on both sides of the equation some consistent terms to operate under—terms that once again appear to be in jeopardy as trade becomes a hot political issue one more.
In response to the uncertainty, many furniture companies have been moving their production out of China as quickly as possible—primarily to Vietnam, but also to Indonesia and the Philippines. Many companies with goods that continue to come out of China have had to either raise their prices, eat some of the cost increases, or perhaps some combination of the two. What's absolutely not happening is any widespread return to domestic manufacturing. Although there have been isolated occurrences, it is by no means a trend.
Asked whether the U.S. would pull out of the phase-one deal, Trump's response was a familiar one: "We'll see what happens."
Uncertainty, it seems, is here to stay.
____________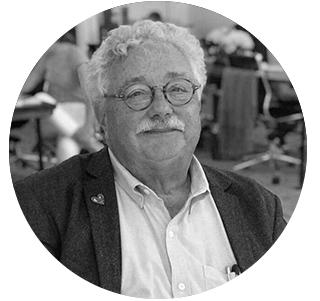 Warren Shoulberg is the former editor in chief for several leading B2B publications. He has been a guest lecturer at the Columbia University Graduate School of Business; received honors from the International Furnishings and Design Association and the Fashion Institute of Technology; and been cited by The Wall Street Journal, The New York Times, The Washington Post, CNN and other media as a leading industry expert. His Retail Watch columns offer deep industry insights on major markets and product categories.
Homepage photo: A container terminal in Shanghai | Shutterstock