The post-pandemic era has given us the concept of "revenge travel." Tonester Paints is an example of something rarer: revenge entrepreneurship.
In 2020, Ohio University senior Tony Piloseno was working part-time at a Sherwin-Williams store. In between customers, he'd make simple-but-clever TikTok videos documenting the process of mixing paint (a typical example: inviting followers to guess the final color of a can as he added a range of tints to a neutral base).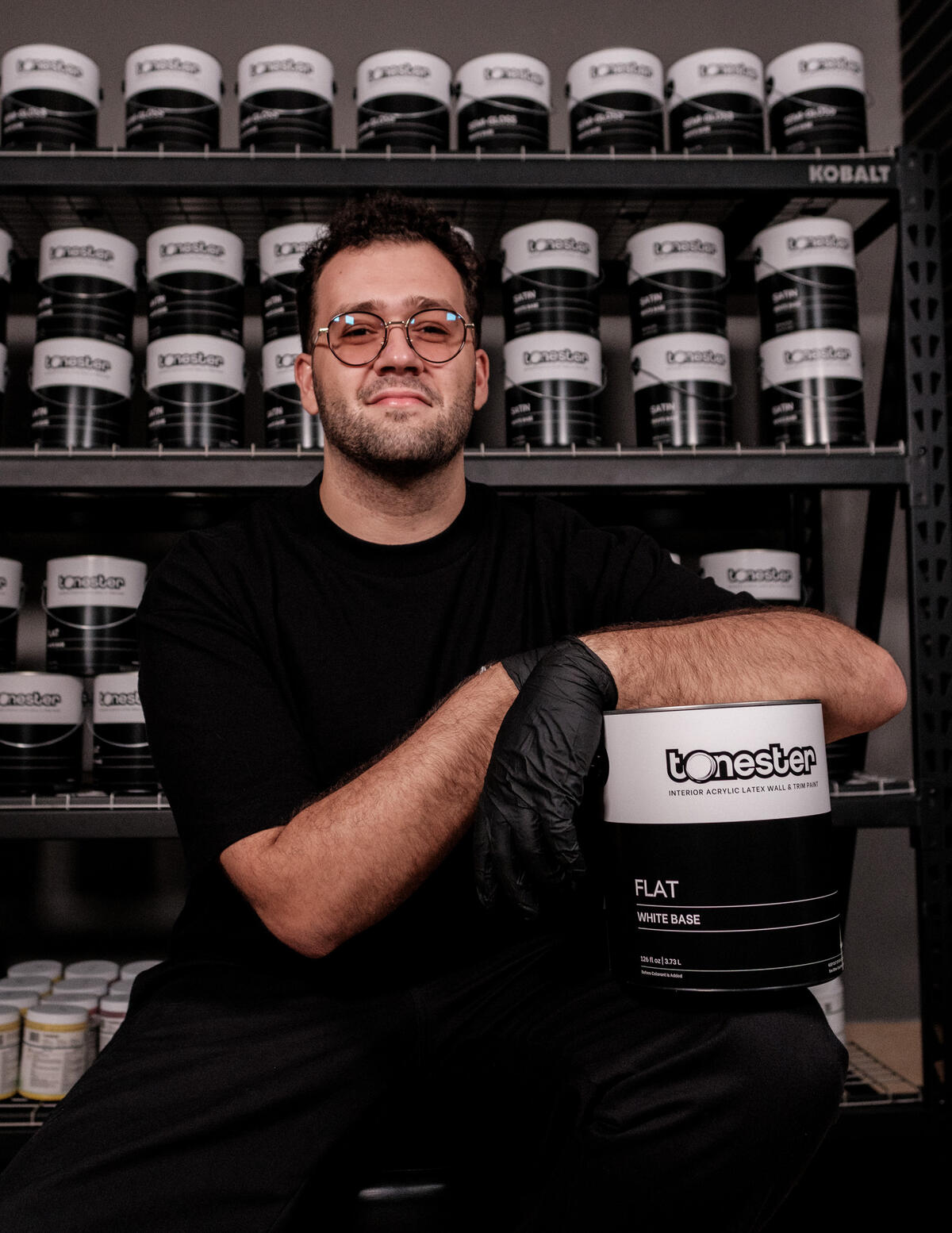 Piloseno's videos coincided with TikTok's meteoric rise in the U.S. They also seemed to scratch a pandemic itch for light entertainment: A little bit funny, a little bit soothing, and very low stakes. His sixth video garnered over a million views, and the account quickly built an audience. Piloseno, sensing an opportunity, pitched his videos as a marketing vehicle to higher-ups at Sherwin-Williams. First, they shot it down. Then, they fired him, claiming his videos had "embarrassed the company."
Piloseno had first gone viral for mixing paint. Then, he went viral for being let go. The story of the plucky TikToker and the tone-deaf corporation was picked up by national media as an example of old-school brands failing to grapple with a fast-changing social media landscape. Soon Piloseno had job offers from the marketing departments of "basically every paint company," he says.
Many in his position would have snapped up a job. Instead, Piloseno—whose love of paint appears to be deep and sincere—used the 15 minutes of fame to jump-start Tonester, a paint brand named after his viral account. "I thought that [having my own brand] was going to put me in a better position for the future," Piloseno tells Business of Home. "It gave me the ability to have my own line, not just have another job."
The classic model of entrepreneurship is to start with an idea, then scrounge around for money. Piloseno was in a more enviable position. He already had a built-in marketing platform—1.2 million followers on TikTok. He already had equipment—during the viral debacle, a sympathetic manufacturing company shipped him a paint tinter and shaker, free of charge. Finally, cashing in on a few brand partnerships with the likes of Goldman Sachs's Marcus and Adobe gave Piloseno a little capital to get started. In early 2021, Tonester was off to the races.
Two years later, Piloseno is making hires and opening his first retail location in Orlando, Florida, his new home. Though Tonester is a small operation, Piloseno says he's shipped more than 7,000 gallons of his custom-mixed paint in 2023, mostly sold through his site. His social following, meanwhile, has continued to grow. Tonester now has 2.1 million followers on TikTok and 347,000 on Instagram.
That Piloseno could get even a tiny foothold in the business speaks to the peculiarities of the paint industry, which is still dominated by large-scale players. Paint is the most accessible, impactful tool in design—even the most budget-conscious renovator can afford a gallon of eggshell white. But the shopping experience, full of confusing technical considerations and endless identical hues to choose from, can be a painful one for the average consumer.
Into that dilemma have stepped market disrupters like Clare and Backdrop, which bring a DTC model, digital-savvy marketing and a curated selection. Tonester takes a similar approach, with the twist that Piloseno has made himself the main character of his brand, appearing regularly in the company's videos to dispense advice on painting, tease new colors and riff on the highs and lows of entrepreneurship.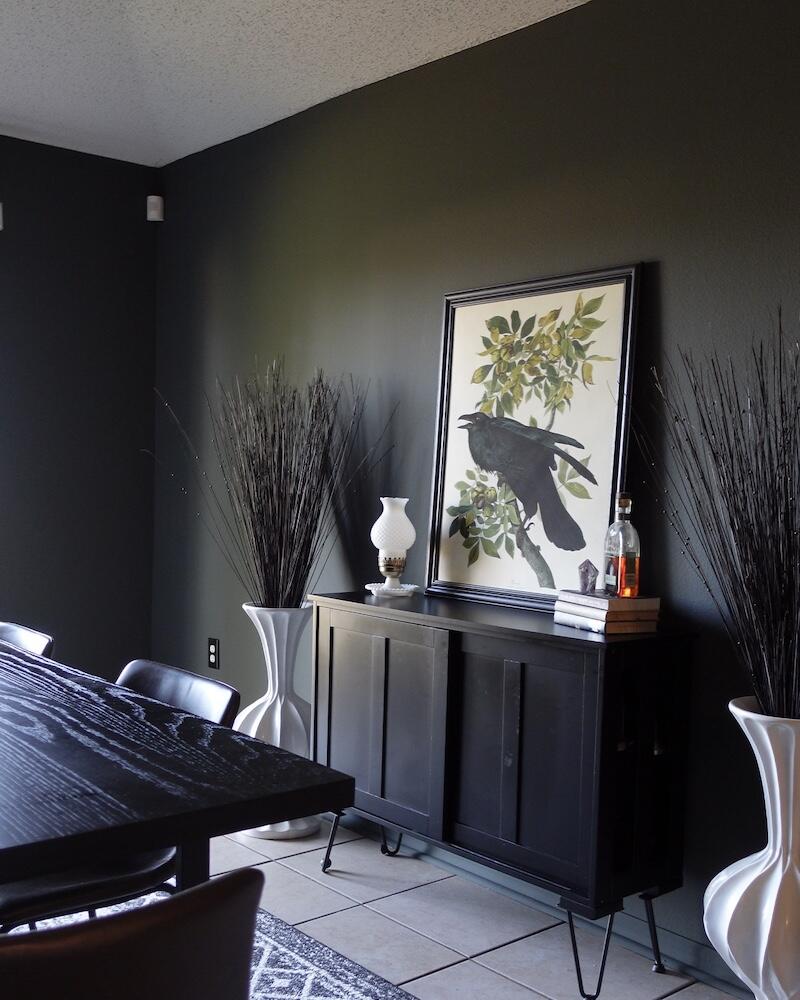 "The difference between Tonester paints and essentially every other paint company in the market is that it has a humanized brand," says Piloseno. "When you buy a gallon from Tonester, you know Tony Piloseno has specifically formulated and created this color through his knowledge of being in the paint business. It just adds a little bit of that human factor. … that's really what Gen Z and millennials are looking for these days."
The engagement on his content—many Tonester videos have millions of views and thousands of comments—suggest the approach is working. Which isn't to say it hasn't required a little tweaking. In the early days, Piloseno's videos were a little stuntier, focused on entertainment value. As he began shifting his approach to delivering more straightforward how-to content, he got more sales, and his follower count grew: "I found that the more I was focused on what value I can bring to people, the more people were aware there was actually a product to buy, and my audience got bigger," he said.
Then there are the more conventional challenges of entrepreneurship. Piloseno recently made two hires to help with packaging and shipping, but he largely does the tinting and mixing himself. That's to say nothing of staying on top of questions and comments from followers. The challenge of launching a human-centric brand: The human at the center of it has a lot to do.
Piloseno's future ambitions include delivering Tonester paints to Europe, developing retail partnerships and collaborating with interior designers on custom shades. Though a good chunk of his audience showed up during his viral moment, he says that more and more people are coming to Tonester never having heard of it before.
As for Sherwin-Williams (which finally got its own TikTok account last year), has Piloseno heard from any executives, maybe offering a mea culpa, a job or a buyout? "I haven't heard from anyone there," says Piloseno. "But they definitely know about it, that's for sure."
Homepage image: A bedroom painted in Tonester Paint's Victorian | Courtesy of Tonester