Bradley L Bowers has never been one for busywork. As a kid, days spent with an artistic cousin exposed him early on to creative expression, and when Bowers stumbled into a high school art class for extra credit, he found that art was more than just a way to pass the time—it was a way to solve design problems. "I really fell in love with the idea of being confronted with something blank and then having to call forth some sort of idea," he tells Business of Home. "That started it all for me." Ever since, he's been designing jewelry and clothing, and now, an evocative assortment of lighting, furniture, wallpaper and other objets.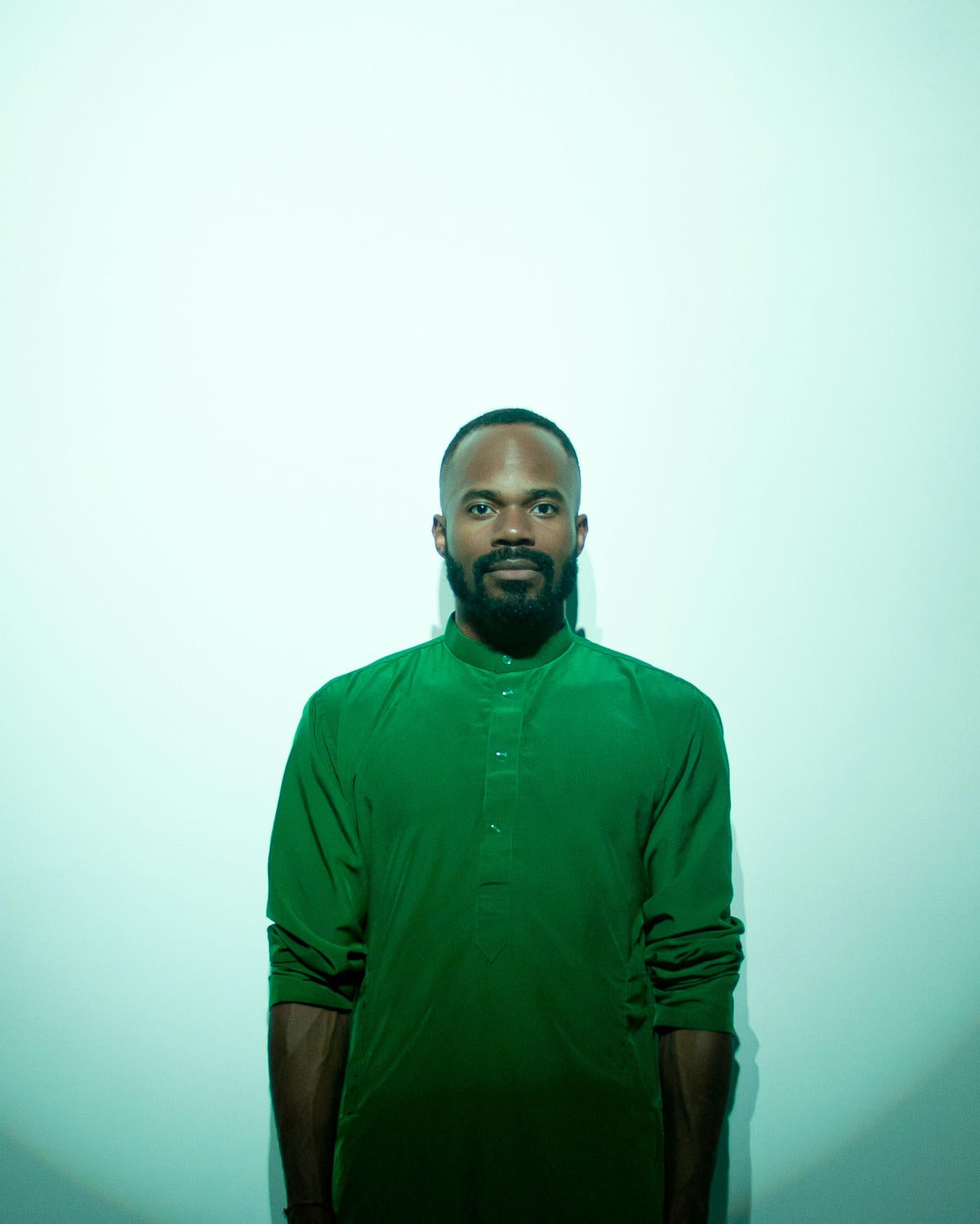 Courtesy of Bradley L Bowers
What began as drawing comic strips with his cousin led Bowers to the industrial design program at the Savannah College of Art and Design, where he was energized by the courses, learning how to work across a range of materials, from plastic and metal to glass and other polymers. Shortly after graduating, Bowers returned to SCAD for a master's program in furniture design to further explore a more functional application of his creativity. "I thought [to myself], 'I understand manufacturing,'" he says. "I could tell you how just about anything on this earth is made—if a robot or a machine is involved—but I didn't know very much about the person on the receiving end or about natural, organic materials."
Throughout his time at SCAD, Bowers interned with a variety of corporate brands, like Old Spice and Ralph Lauren, gaining confidence in his abilities along the way. But he quickly realized that at larger businesses, his work would always be motivated by profits rather than creativity. "If you really want to do work that you think is going to push stuff forward, then you're going to have to do it on your own," he says. "The companies that you're talking to have already found their terrain. They're not explorers anymore."
He emerged from his schooling equipped with a forward-looking energy and a hunger for innovation. "I don't do busywork. I don't like proving myself," he says. "Either my work speaks for itself or it doesn't. I'm not going to jump through hoops just because, and that's continued through my career." As a result, Bowers doesn't design according to seasons, calendars or any other external pressure, which frees him from constraints like production quotas. "I don't do large runs of things, I don't keep stock of objects," he says. "People are often like, 'I would love to place an order for 20 things,' and I'm like, 'Sure, you can do that, but those 20 things are going to be made when you ask for them.' I don't mesh with the idea that you have warehouses full of dusty boxes filled with things that nobody wants, and then you have to put them on sale and discount them."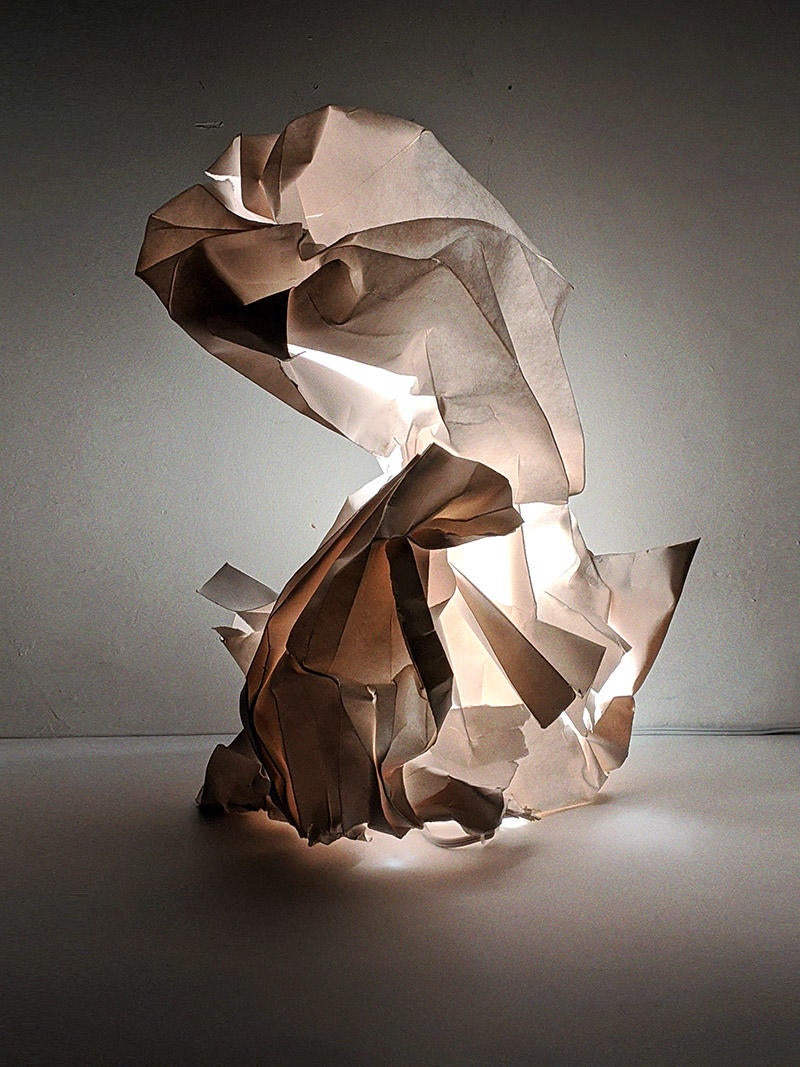 Instead, Bowers tackles new projects on a regular cadence, letting each endeavor unfold organically. ("I'll claim a direction, but I won't claim a route to get to it," he says.) Subliminal themes are something of a theme in his work, from permanence and impermanence in paper vases, to breaking from traditional ideas of lamps, as in the Halo series, a limited collection of deceptively simple lanterns. Each light fixture looks as though Bowers crumpled a piece of paper around some kind of filament, giving the impression of a single flourish of movement. The catch? The cotton paper that forms the structure actually requires hours of practiced creasing, folding and setting before the pieces take on their final shape—a quiet interplay of shadow and light that is at once ephemeral and everlasting. And no two are the same.
Working alone in his New Orleans studio, Bowers fulfills orders one by one, communicating directly with buyers, taking a firm stance in support of his design ethos. "There's a vessel on my site called Oid, and a collector representative in New York reached out saying, 'I love it. I want to buy it,'" he explains. "And I go, 'Well, that piece was done for a client, and even though we don't specify that it's exclusive, I treat it that way. I won't give you that, but I can go through the same process that got us to this object and impart some new parameters on it so that it fits your needs better. They'll look similar, but they won't be the same object.'" On his website, interested buyers can see lights from the Halo collection, along with an assortment of ceramic tableware, sterling silver vessels and a mesmerizing array of wallpapers.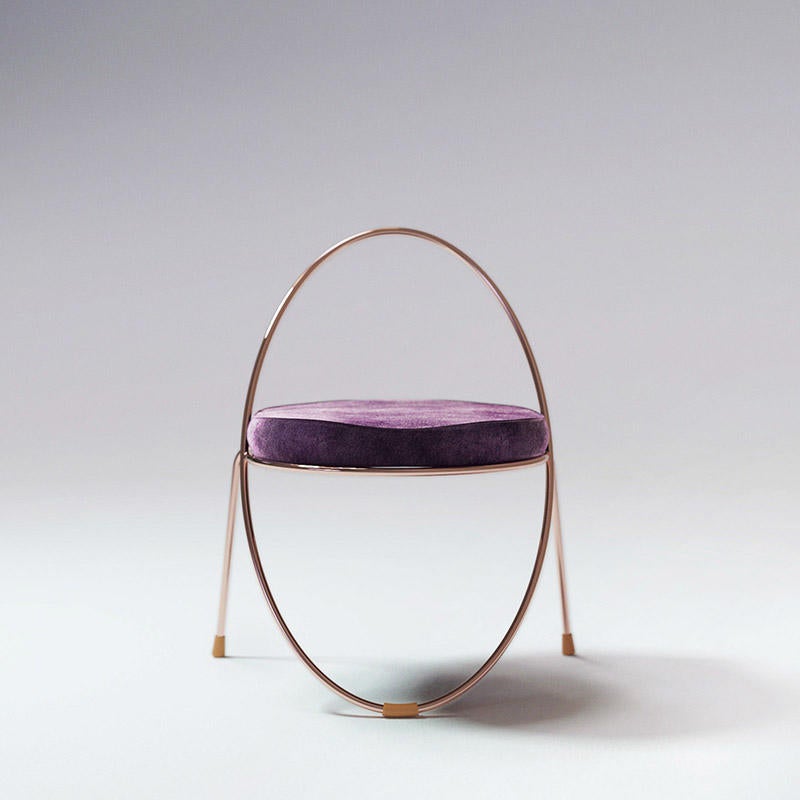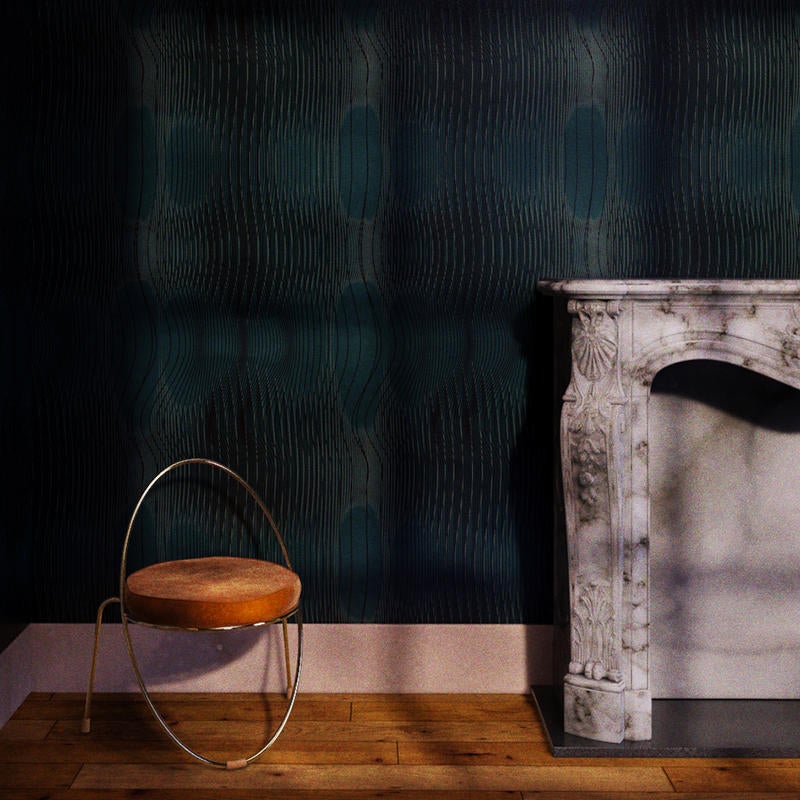 One of his earliest design successes came during the 2012 Salone del Mobile show, where he showcased a flower vase made of paper. While the charming design seemed innocent enough, under the surface, Bowers was exploring the theme of mortality: "While I was designing, I thought, 'Wouldn't it be cool to design an object out of a material where preserving the use of the object destroys what the object is made out of?'" he says. "You have to put water in the vase to preserve the flower, but by preserving the flower, you destroy the vase, and if you don't put water in it, you accelerate the death of the flower. We can't keep hiding from death, so let's celebrate it. And the Italians went bonkers." The vases also nabbed the attention of Anthropologie's merchandising director, who promptly ordered 50 to be sold online.
At the core of Bowers's career as a designer and maker is the idea of improvement, and with it, forward motion—his restlessness as a creative pushes him to not only seek out new projects but to find better, more efficient ways of executing the objects that fill our homes. "I like to sit with an idea and make sure it's worth it—if it's going to use energy and material to come into existence, then it needs to say something different," he says. "To be honest, nobody needs one of my chairs. Nobody needs one of my lights. So for them to make that decision to give me their hard-earned money for something that's lived in me, it needs to be worth it."
To learn more about Bradley L Bowers, visit his website or find him on Instagram.
Homepage image: A Halo light by Bradley L Bowers | Courtesy of Bradley L Bowers