In our weekly digest, find all of the stories you might have missed. Read on for the announcements crossing the BOH news desk this week.
LAUNCHES, COLLABORATIONS AND PARTNERSHIPS
Does a chic big box need a fixer-upper? Joanna Gaines designed a new collection of rugs and decorative pillows for Anthropologie, which launched the line on Valentine's Day. Pillows will hit shelves in the U.S. and Canada this week. Prices range from $48 to $2,598.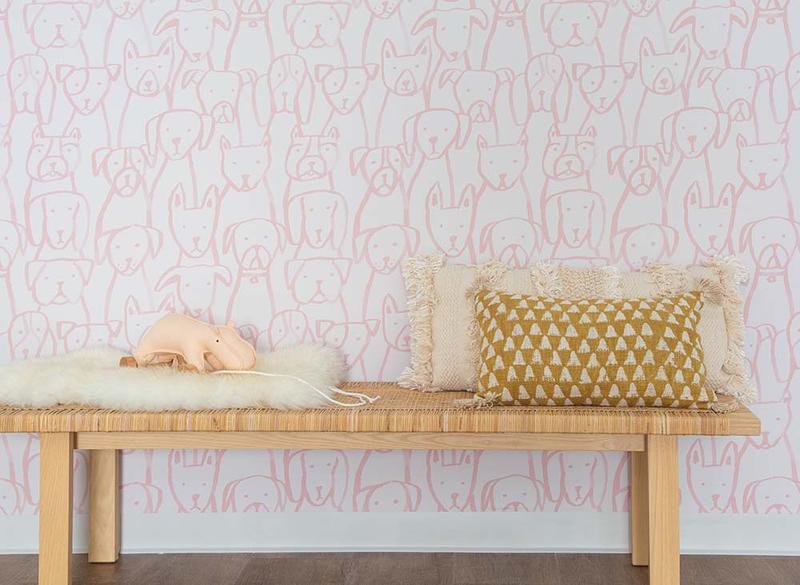 Courtesy of Chasing Paper
Urban Outfitters launched five new furniture collections using wicker, rattan, velvet, jersey, tufted cotton and embroidered gauze. Prices range from $49 to $1,099.
Chasing Paper has collaborated with Los Angeles illustrator Jen Peters on a mix of bright and neutral-hued removable wallpaper patterns featuring playful prints of puppies, palm leaves, spots and more. Each 2-by-4-foot panel rings in at $40.
Morrison Hotel Gallery, which specializes in fine art music photography and vintage prints, is adjusting its marketing strategies to break into interior design, hospitality and commercial markets. With locations in New York and Los Angeles, the gallery is set to make its debut at hospitality design trade fair BD West in at the Los Angeles Convention Center in mid-March.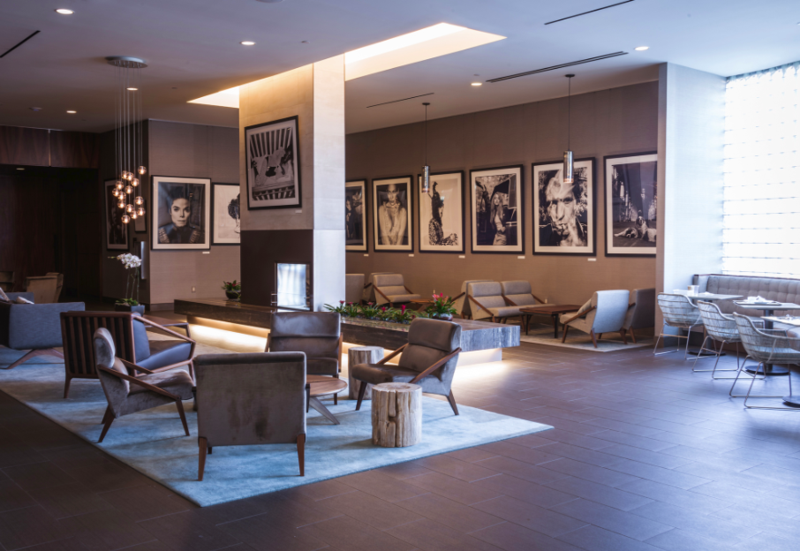 Courtesy of Morrison Hotel Gallery
The American Society of Interior Designers and Emerald Expositions have paired up on Emerald's design-focused trade shows, working on integrated marketing and outreach, roundtable discussions with industry leaders, and highlighting ASID's latest programming, including its Impact of Design awards.
Last year, BMW partnered with South African design retailer Southern Guild. The collaboration just garnered a little over R1 million, the equivalent of about $72,000.
OPENINGS, AUCTIONS AND EVENTS
Boston gallery Salon's next exhibit, titled "Laissez-faire," will feature Brooklyn-based textile company Eskayel. On display will be Eskayel's latest collection, Belize Blooms, inspired by French painter Matisse, as well as furnishings by Brooklyn-based designer Patrick Weder. The exhibit will run from February to April.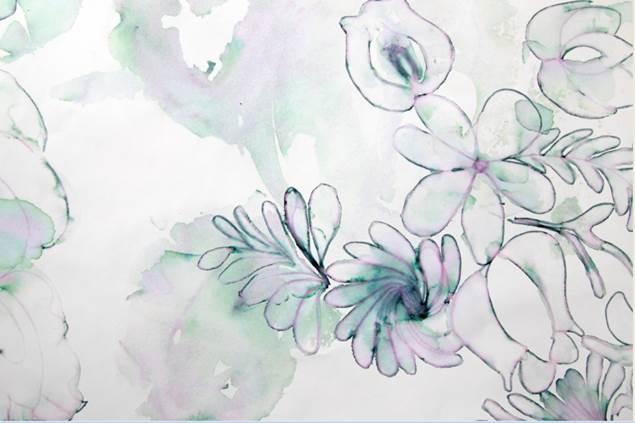 The 82-year-old artist Frank Stella will sell some of his personal collection at Christie's Auction House in London this spring, reported The New York Times. Works for sale include an untitled Miró oil painting and "A Realistic Still Life" by David Hockney. "It's nice to have some liquidity," said Stella. "You don't want to save everything for the end. I won't be around forever." Prices are estimated to range between $1.5 and $7.5 million.
Wayfair opened a brick-and-mortar store in Kentucky (5101 Renegade Way, Florence) last Friday, reported Furniture Today. The 20,000-square-foot outlet will sell discounted and returned items and be open three days a week. There are no further plans to open more locations at this time.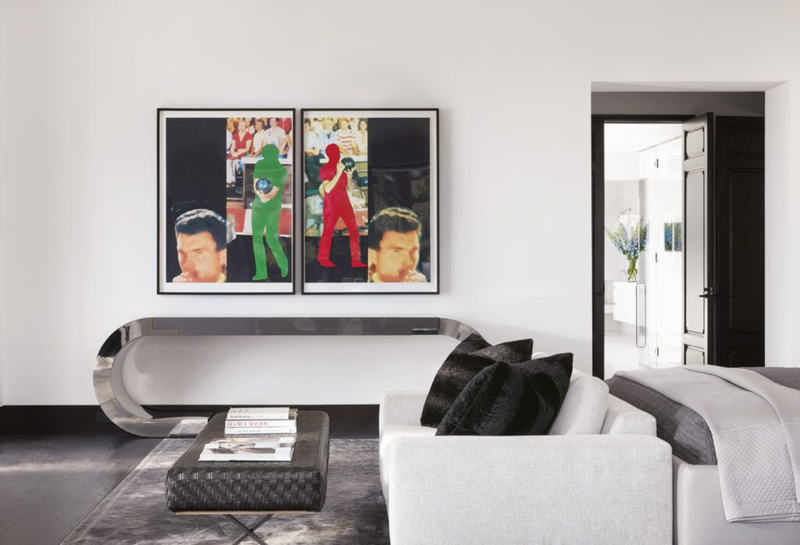 Courtesy of Ryan Jackson Home
Ryan Jackson Home is now available in Texas at the Allan Knight showroom in Dallas. Los Angeles designer Ryan Gordon Jackson creates bespoke contemporary furniture for his eponymous brand, which is also available in New York and Miami.
Boston Design Week will run from March 27 to April 7. There will be a focus on sustainability, panels on how design thinking can help you grow your business, social media tips and more. Roger Thomas of Wynn Design & Development will receive the BDW Lifetime Achievement Award.
Dallas Market Center announced the dates for Dallas Design Week, April 15 to 18. Those interested can register here.
Tickets are now on sale for the Venice Design Series, April 27 to May 18. As part of the Venice Architecture and Design Tour, attending designers can visit the work of local designers and architects Marmol Radziner, Steven Ehrlich and Jack Milroy, among others. The series benefits nonprofit affordable housing and education services.
RECOMMENDED READING
Last week, Amazon pulled out of its deal with New York City to build a headquarters in Long Island City, a neighborhood in Queens. A day after it was announced, Fast Company broke down the long battle between the corporation and city leaders: "The decision underscores the power of activism in cities, and the power of local communities to oppose policies and development projects that they feel won't benefit them," writes Katharine Schwab. "It's also part of a resurgence of grassroots activism around affordable housing, education and public space in cities."
The Washington Post took a deep dive into why vintage tableware is making a comeback. "There's a move to homier place settings. ... The look is all over Instagram and Pinterest, where posts show delicate pink cherry-blossom plates and blue transferware with pastoral scenes gracing meals at the swankiest bistros and hippest lofts," writes Jura Koncius. "Granny's stuff never looked so good."
IN MEMORIAM
Designer Karl Lagerfeld has passed at age 85. "For Lagerfeld, to design was to breathe, 'so if I can't breathe, I'm in trouble,' he often quipped to journalists who were astonished by his inexhaustible work ethic and his insistence that he would never retire," reported Business of Fashion. "'There is no secret to life,' Lagerfeld said. 'The only secret is work. Get your act together, and also, perhaps, have a decent life. Don't drink. Don't smoke. Don't take drugs. All that helps.'"