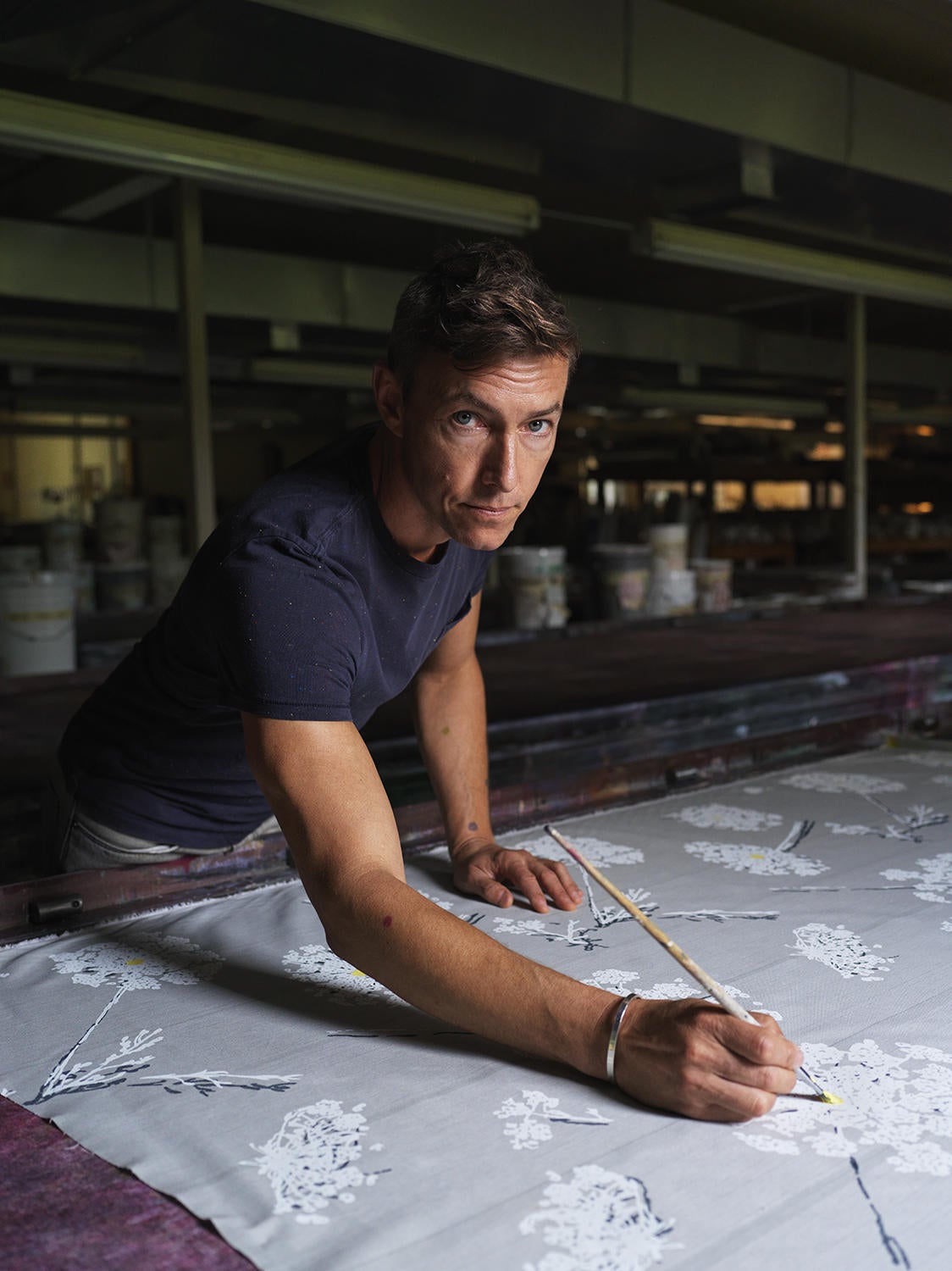 Growing up in Massachusetts, Patrick McBride was immersed in beautiful upholstery. His grandparents Leslie and D.D. Tillett founded Sheffield-based fabric mill Tillett Textiles in 1946, and in turn he learned firsthand the ins and outs of the family business—whose fan base boasted the likes of Jacqueline Kennedy Onassis and Sister Parish. "Growing up in a textile factory is probably a bit like growing up on a dairy farm," he tells Business of Home. "You'll either love it, hate it or want nothing to do with it. I was the child that found delight in 'playing' at the factory after school and on weekends."
Though many of his childhood days were spent at the screen-printing facility, McBride opted to study lighting design in college before moving to New York for a job at a lighting studio. "I spent 15 years specializing in high-end residential lighting, which, looking back, wound up being my foundation for knowing how the interior design world works," he says. "It was my backstage pass."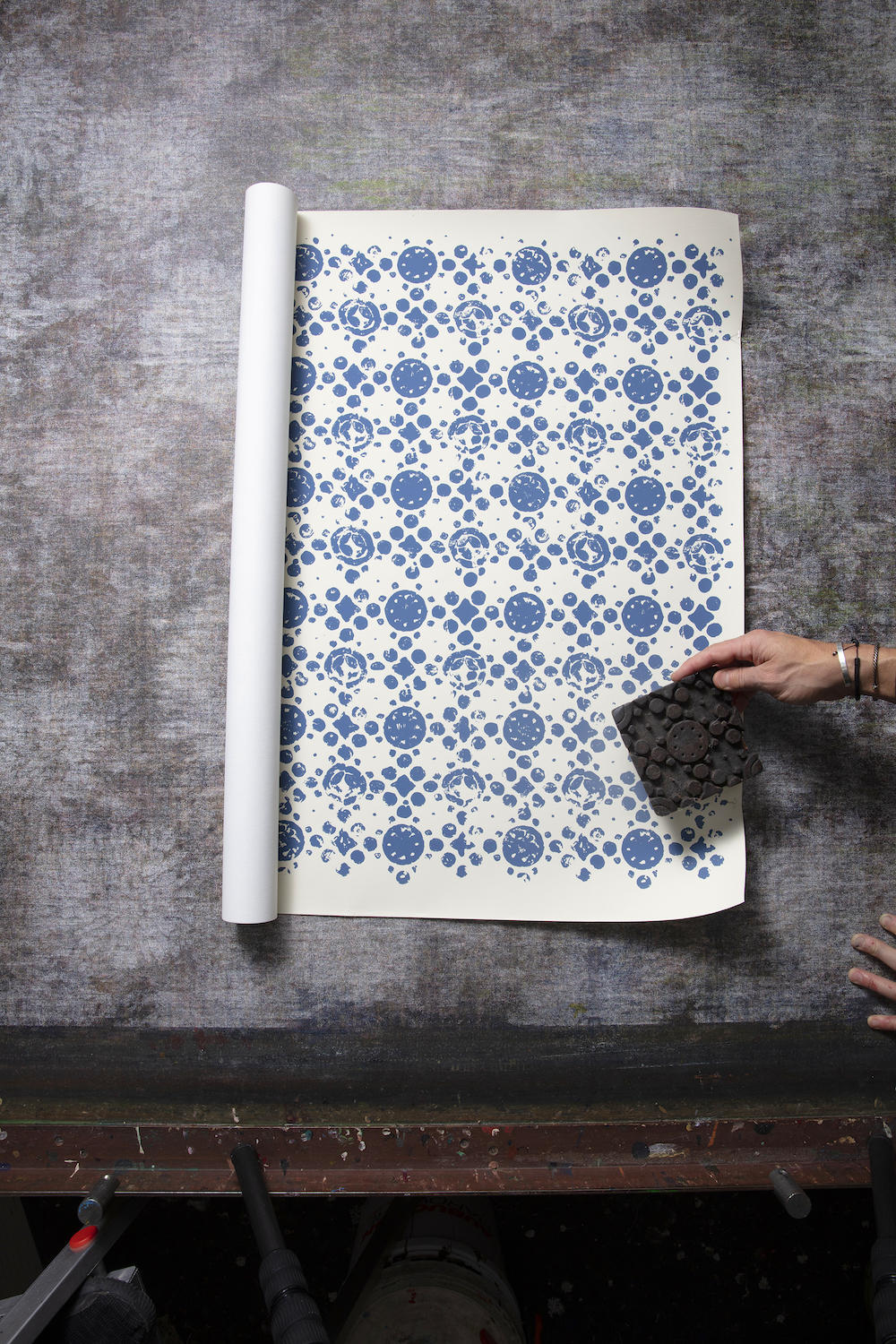 Coincidentally, about the same time McBride started feeling less inspired by lighting, his family was looking to breathe fresh life into its decades-old company. In 2016, he took over operations at Tillett Textiles—working alongside his mother, Kathleen Tillett—where he now spends his days helping design, hand-paint and screen-print bespoke fabrics for clients across the globe. "The actual process of creating fabrics has remained true from the beginning," he says. "In the digital age, we've managed to stay pretty low-tech."
All of the brand's textiles are printed and striped by hand at the mill, a process that typically involves two people rhythmically pushing paint back and forth across linen, cotton, silk and other natural materials. While McBride, who now serves as the creative director, still maintains (and produces) patterns from the company's legendary archives—including the iconic Daisy print Kennedy Onassis once employed in the White House bedroom—he also oversees riffs on these classics, as well as the development of brand-new designs. "The creative inspiration for Tillett has always been nature and all the different ways that organic motifs interact with each other," he says. "We seem to be drawn to the beautiful idea of the imperfectly perfect, and the handprint process allows for things to be uniquely imperfect—and that's what makes it special."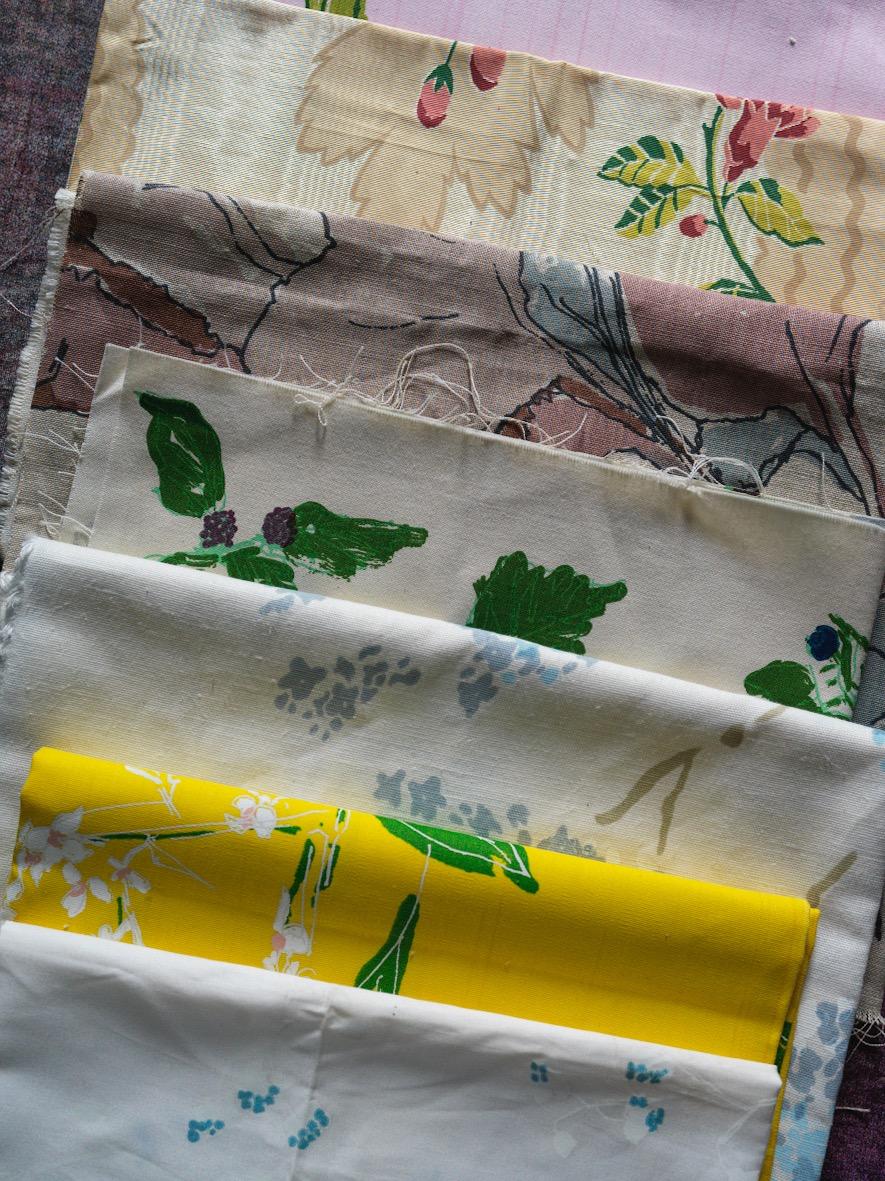 What has changed, according to McBride, is the market. "Despite our DNA as a fully custom house, it was important to offer ready-made collections," he says. "There was a period when 'custom' meant super expensive and extra-long lead times, and we strive to be an accessible source of incredibly fine artisanal fabrics." By offering both, Tillett Textiles appeals to customers who have followed the brand forever and those who are just discovering it.
All of the company's patterns can also be translated into handcrafted wallcoverings backed by a choice of paper or acrylic. "The process of hand-printing wallpaper is really no different from fabric," says McBride. "I'm particularly impressed by our [acrylic] fabric-backed wallcoverings—they have a tangible quality that brings warmth and texture to a room in a way that feels distinct from paper or paint."
In the coming months, the company plans to release two soon-to-be-named artist collaborations, including one with Netherlands-based illustrator Pauline Greuell. "What inspires me the most is inspiring others," says McBride. "Everything is printed to order, which ensures that we're always creating truly unique fabrics."
If you want to learn more about Patrick McBride and Tillett Textiles, visit their website or follow them on Instagram.
Homepage photo: Inside the Tillett Textiles mill in Sheffield, Massachusetts | Visko Hatfield