It's official: We are currently in the midst of "tomato girl summer." If you haven't heard, the trend is inspired by the colorful pomodoro-laden dishes of the Mediterranean coast, centers on a palette of red and neutral colors—and already has 42 million views on TikTok. Accordingly, product roundups from publications like Vogue have sprung up to help fans shop the look for their spaces with a variety of garden- and tomato-scented candles and home sprays.
Whether or not "tomato girl" will actually outlast the summer remains to be seen, but it's clear that the aesthetic has entered the realm of microtrends—those niche style movements that often shoot to viral popularity before falling into oblivion, leaving a trail of purchases in their wake. Recent examples include Barbiecore, quiet luxury, coastal grandmother, cottagecore, dark academia (and its cousin, light academia)—the list goes on.
These trends aren't just internet fodder, either. They translate to real consumer activity, which design companies have been racing to access in recent years with their own microtrend–themed collections and marketing campaigns. Barbiecore provides a particularly potent recent example: a whopping 62 brands partnered with Mattel over the past year, including Airbnb, Joybird and Backdrop. Platforms like 1stDibs saw not only an uptick in searches for Barbie (up 103 percent year over year), but also an increase in Barbie or Barbie pink–related orders—up 100 percent year over year.
But where exactly do these microtrends come from—and why are consumers, design brands and major publications suddenly desperately trying to keep up? The answer has less to do with the cultural significance of tomatoes (or coastal grandmothers, or even Barbies) and more to do with an ever-quickening trend cycle with the power to turn a niche style movement into a hot commodity overnight.
As the accidental originator of a recent microtrend, Evan Collins has seen this all play out firsthand. A Los Angeles–based architect and designer in his everyday life, he's also the co-founder of the Consumer Aesthetics Research Institute, one of several organizations dedicated to creating an online catalog of the more ephemeral, short-lived trends in design history, from the 1970s on. Some of the platform's identified style movements are fairly well-known—like Boho Chic, the early-to-mid-2010s "Tumblr hipster aesthetic"—while others feel instantly recognizable but lost to time, like Global Village Coffeehouse, a late-1980s to mid-1990s aesthetic defined by motifs like woodcuts, tribal imagery and curvy figures.
Last year, Collins created an entry for another aesthetic popularized in the late 1980s, characterized by celestial iconography, velvet, wrought iron and stained glass. He'd spent a few years sourcing examples, identifying common motifs and charting the rise and fall of the style, which he initially described as "Whimsical Mystical Gothic Celestial"—eventually shortened to the much snappier "whimsigothic." Before long, one user found the page and made a TikTok video about it. "Then, it took on a life of its own," says Collins.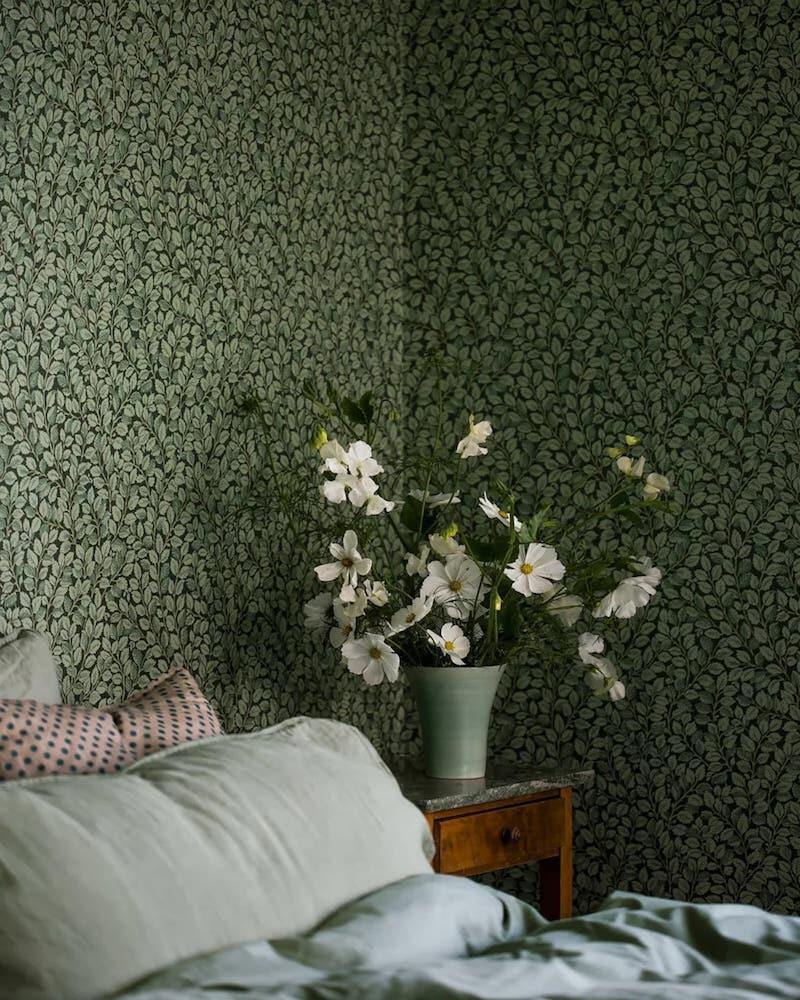 In the weeks and months to come, platforms like Wayfair, Amazon and Etsy debuted whimsigoth home decor product guides, while titles like TeenVogue, Better Homes & Gardens and Apartment Therapy dissected the trend in dedicated pieces. Today, the term "whimsigoth" has 192 million views and counting on TikTok. Overnight, whimsigoth evolved before Collins's eyes from an archival consumer aesthetic into a modern-day microtrend—a fact he was uniquely poised to appreciate. "It's a cycle," he explains. "[The trend] accelerates and then reaches a point typically of oversaturation, and then it becomes passé and fades away and something else replaces it."
While the original whimsigoth aesthetic had a yearslong run, its resurgence is likely to be far more fleeting. Where preinternet trends lingered in popular culture, today's microtrends move through the marketplace at lightning speed. Now, individuals online have access to an "immense library of previous design styles," as Collins puts it, where disparate elements can be combed through and combined in an instant. "I don't think there were as many trends floating around at the same time [in the past], and they moved a lot slower in comparison to how they do now."
The home industry today is a much different place, too—powered in part by e-commerce, drop-shipping and a new breed of small makers who have the capacity to attend to sudden consumer whims at the drop of a hat. Etsy in particular is the perfect petri dish for watching microtrends come to life. "Our sellers have always been able to react to trends in real time, and because items are made in small batches, sellers are able to move directly from idea to production quickly—sometimes within hours," says the platform's resident trend expert, Dayna Isom Johnson. "Our community can keep up with the fast-paced demand."
Thanks to the sheer scale of buyers and sellers operating on the platform, Etsy has become a barometer for tracking how trends translate to consumer activity—and according to Isom Johnson, the past year has marked a huge rise in microtrends. As movements like Barbiecore crop up, so too do searches for hot pink decor and art (up 43 and 21 percent year over year, respectively), while the rise of mermaidcore coincided with an 81 percent increase in searches for mother-of-pearl trays and a 71 percent increase in searches for scalloped runners. In their wake, entire micro-industries popped up on the platform, with scores of apparel and decor accessories created specifically to meet each niche—coastal grandmother–branded sweatshirts, wall prints and coasters, for example, or mermaidcore mystery bags containing an assortment of themed room decor.
For design brands operating on a larger scale, tapping into niche trends with specially made products is more difficult. While individual Etsy makers can pivot quickly to create capsule collections based around hyperspecific emerging design styles, more established brands—whether that's North Carolina–based manufacturers or retail chains—simply operate on far longer timelines. Luckily, looking at broader overarching trends may reveal another point of entry into fleeting microtrends for slower-moving players.
That's because, aside from a few outliers (looking at you, clowncore), most microtrends are not quite as random as they seem. The difference between microtrends and fads is subtle, says Jaye Anna Mize, vice president of home and interior design at trend forecaster Fashion Snoops, which recently rebranded as FS: Fads have historically been relegated to one-off popularity around a certain material or color application, while micro-trends encompass several key motifs and influences. Either way, both operate within larger macro-trends, serving as iterations that feel fresher and more exciting to consumers, while moving the broader trend along its curve. "If you take a 10,000-foot view, and you're seeing how the ideals of maximalism track over three to five years, and then you integrate things from pop culture [like the debut of the Barbie movie], that's how microtrends like Barbiecore happen," says Mize. "It's within those broader macro-trends."
Other trends, like coastal grandmother (which originated from one TikTok user's video, inspired by the style of director Nancy Meyers's movies) and quiet luxury, tap into macro-trends like the return of contemporary modernism throughout the past decade. For home brands that are already operating within that aesthetic, engaging with a microtrend is a matter of marketing rather than rolling out a new collection.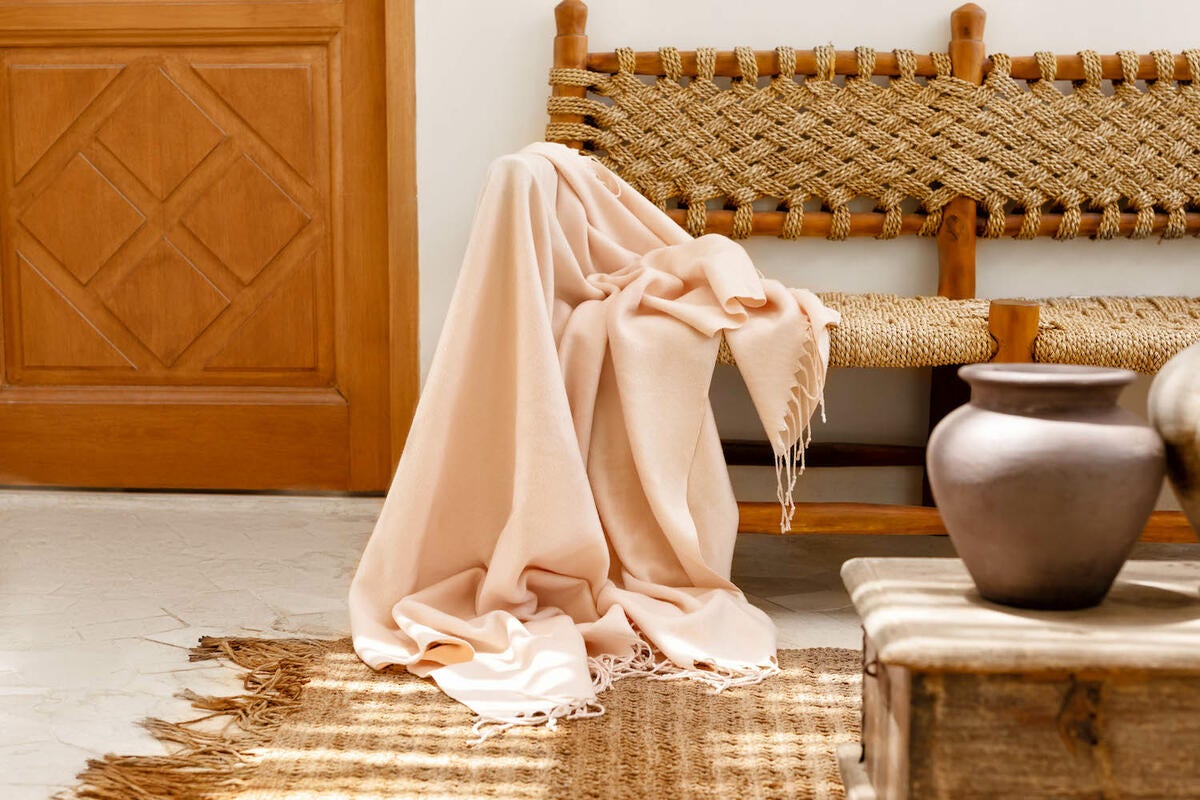 "[Quiet luxury] in particular is perfect for our brand because we've always been about understated elegance and comfort, and this trend translates perfectly into the balance we've always been promoting," says Kat Dey, co-founder and president of Los Angeles–based lifestyle brand Ettitude. When the brand identified that the rising microtrend aligned with its existing assortment of soft goods, the team sent products to content creators who were early adopters of trends like quiet luxury, while also executing a marketing push highlighting their on-trend pieces.
"Microtrends are very quick, so it doesn't often give you enough time to produce specific products to reflect that trend," says Dey. "It's really all about what products we have today that could fit into a trend, and if it's a trend we can't fit into—like maybe this tomato girl summer—then it's not going to work for us."
After all, microtrends are a fast-moving target. Mize attributes that to the key source of much microtrend origination and distribution: Gen Z. For one, they're a group that's used to stylizing their lives—it seems that being digitally native has also made them design native, thanks to the ability to peruse endless inspiration material with equally endless online shopping options. Plus, Mize says, they feel less restricted to one group or stylistic bubble compared to previous generations, and their free-flowing choices reflect that.
"They're what we call the 'Fluid Generation,'" she says. "They can have a multitude of niches that they feel bring out who they are personality-wise, which is why I think we're seeing so many of these '-core' aesthetics happen back to back all the time."
Still, there might be something deeper at play. In her viral TikTok videos, content creator Tariro Makoni unpacks for her audience the larger cultural and economic context behind microtrends and viral style moments in fashion and design. One of her videos tackles the democratization of style—specifically, how status objects shift quickly as luxuries become more accessible. During the pandemic, this process went into overdrive for the design industry: Suddenly, everyone could peer into the homes of their favorite celebrities and influencers. Right on cue, buy-now-pay-later options proliferated, empowering consumers to chase their design dreams.
But of course, the ultrarich still operate on their own level. Makoni references a now-viral compilation of celebrities in AD home tours bragging about rare wood features in their houses (e.g., Dakota Johnson's outdoor table made out of the wood from Winston Churchill's yacht). In trying to emulate that exclusivity, regular consumers head to more accessible—though still niche—points of reference to demonstrate their own status. When those niches hit the mainstream, clued-in consumers again have to chase the next niche in order to maintain their sense of status.
Of course, the problem with a fleeting trend cycle in the home world is that, unlike fashion, items can't be resold or donated so easily—it's simply much more difficult to decorate and redecorate your entire space to align with the theme of the week. Though the purchasing cycle is fast spinning out of control, the choice between getting swept away or staying in place still remains with consumers.
"You have agency as a consumer. It's important to snap your fingers a little bit and activate that to make sure you actually believe in what you're buying and contributing to," says Makoni. "At the end of the day, what you own and what you wear is a signal. It's saying something about who you are, whether you like it or not."
Homepage image: For lifestyle brand Ettitude, the rising microtrend of quiet luxury aligned with its existing assortment of soft goods | Courtesy of Ettitude