Over the course of three days, tile and stone manufacturers from across the globe debuted their latest offerings at COVERINGS 2018 in Atlanta last week. The 29th edition of the show brought everything from everyday classics (think: glossy white and enchanting wood-inspired finishes) to vibrant, risk-taking prints. Read on for our favorite trends and innovations in tile.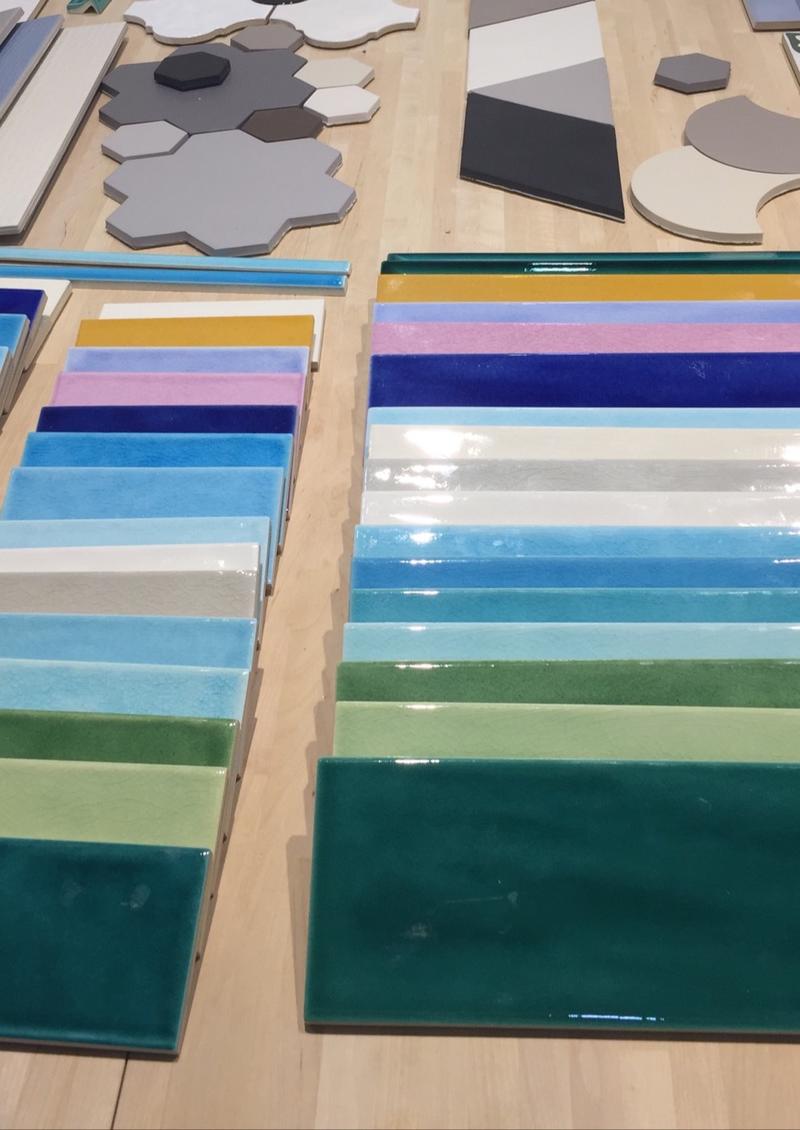 1. Game of Tones
In the spirit of bringing the outdoors in, tile companies are drawing inspiration from natural elements. For the best leads, we stopped by the curator of vibrant color, Tonalite. With the Caribbean Sea serving as its muse, the Italian ceramic tile manufacturer is driving tropical shades of blue and green with the collections Joyful and Tissue.
2. Ultra-Thin Wins
Until only a few years ago, tile size was mainly a concern of length and width. And while there's still lots of diversity being introduced on both the wide and slim ends of the spectrum, it's the tile thickness that's become top of mind. Standard rates settle just under one-third of an inch (8mm), but brands like Neolith, Colorker, Roca and more are introducing thicknesses between .13 inches and .19 inches (3.5mm and 5mm). What does this mean for interior designers? Project costs can be greatly reduced because the tile can be laid directly on top of existing ceramic floors without having to remove the old material.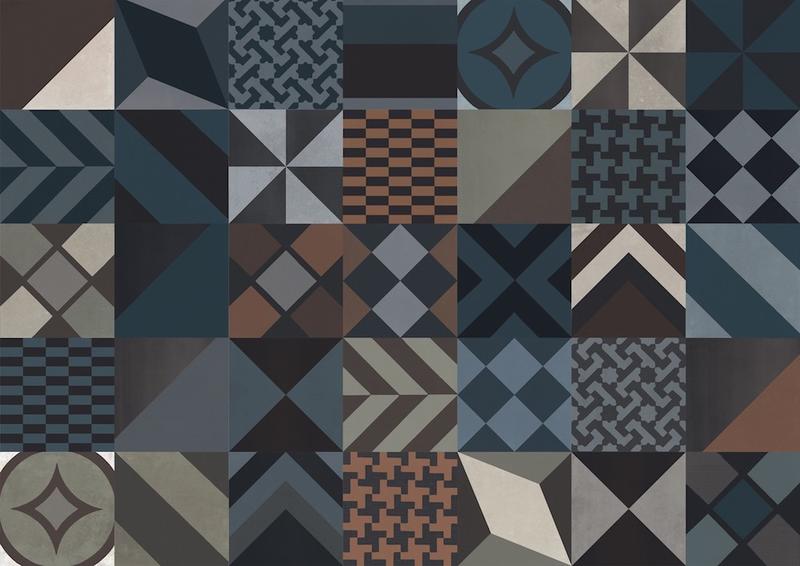 3. Patterned Medleys
Today's patchwork prints aren't how Grandma remembers them. While the tiles still invite the nostalgia those days, these modern artisan prints and colorways boast a contemporary flair. Tau's hand-painted prints give each cement tile a unique artisan narrative, while Natucer's Mix Varese collection draws from an antiqued appeal. And the aptly named Mike collection from Italian maker Colli counts 35 geometric prints, each tailored in masculine colorways.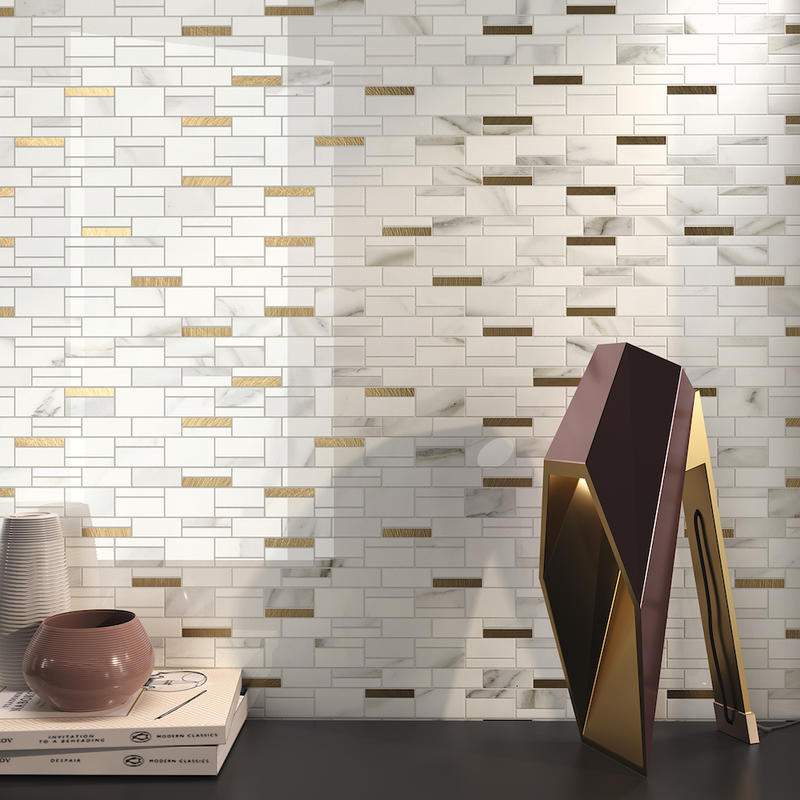 4. The New Gold Standard
The poetic grains of marble-inspired tile are no longer enough for high-luxe standards. Now manufacturers are adding to the luster with a touch of gold. Spanish tile maker Dune showed off its simple albeit chic Calcutta Lux, offered in matte, glossy and golden finishes. And in its natural-marble-inspired Venus collection, Italian producer Brennero uses a golden Solitaire accent to add a glimmering depth to the pattern's grains.