The Josef Frank–inspired work of 10 students hailing from all over the globe is now appearing in Stockholm's iconic Svenskt Tenn store through March 2018. Frank, an Austrian architect, artist and designer, was known for creating the Vienna School of Architecture and helping to pioneer the modern interior.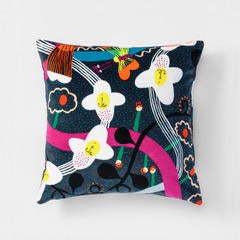 The exhibition, "Ten Textile Talents," launched during the Swedish furniture fair, features work produced by students from Rhode Island School of Design; Tama Art University in Japan; the U.K.'s Royal College of Art, School of Design; and Sweden's Konstfack University of Arts, Crafts and Design and The Swedish School of Textiles.
Japanese student Kotone Utsunomiya's pattern will be upholstered on a large Liljevalch sofa by Josef Frank. The sofa is on sale at Svenskt Tenn, an interior design firm and shop that carries some 2,000 furniture sketches and about 160 textile designs produced by Frank. It was founded by Estrid Ericson, a Swedish entrepreneur and drawing teacher, in 1924.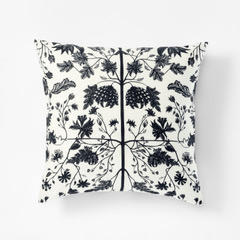 The students were invited to study a Frank print and to produce their own contemporary interpretation of it.
"We were curious about how young designers of today are viewing Josef Frank's work and how contemporary renderings of his designs would turn out," says Thommy Bindefeld, marketing director at Svenskt Tenn. "From the resulting pattern images, we learn how one of the premier designers of our time continues to inspire new generations."
"As I started to examine various plants, it felt like an entire universe unfolding from within each specimen, and when I then saw Josef Frank's Mirakel pattern, I got the impression that he had made precisely the same discovery himself," Utsunomiya says.
"I hope that my work, The Story of Flowers, will enable other people to see the same, and it feels great to realize this through Svenskt Tenn."