By Katy B. Olson
This season's new kids on the block—pop-ups with goodies from ALT for Living and One Kings Lane, among them—join tried-and-truestandbys like theHampton Designer Showhouse on a roster of don't-skip events out East. Of course some go-to's won't be back on deck this summer:Art Southampton and ArtHamptonshave bothbeen canceled, their organizers citingmarket conditions, andCoastal Living, which opened the doors toits Idea House in the Hamptons last year, will this year unveil its showhouse inanothersunny local, further up the coast, in Newport,Rhode Island. But a number of happenings abound. Read on for EAL's roundup of the summer's upcoming events, tallied with the design community in mind.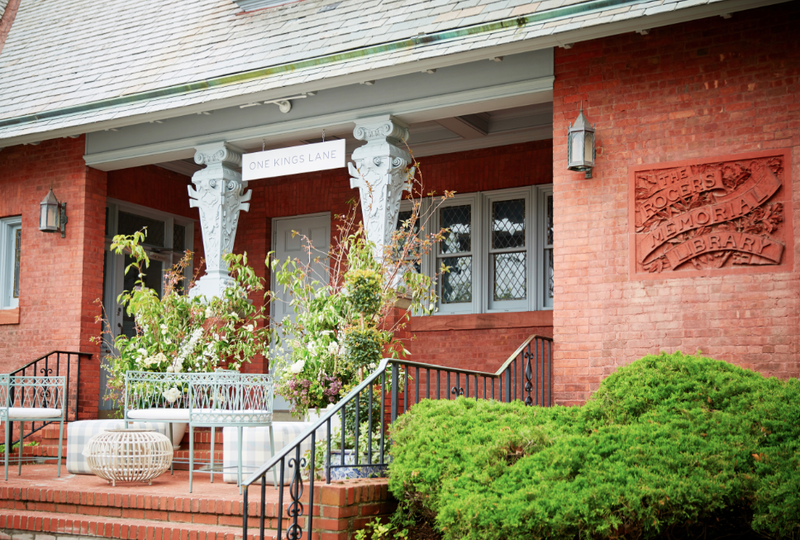 OKL takes on the Hamptons; courtesy One Kings Lane/Tony Vu
The Pop Up Collective
Art collector-philanthropist Clarissa Alcock-Bronfmanand co-curatorRoshanak Malek's the Pop Up Collective is bringing a roundup of design finds to Jobs Lane for its third annual iteration.This summer'sarray of vendors includes Ala von Auersperg, ALT for Living, By Terry Makeup and Skincare, Fashionhaus, Master and Dynamic, Slater Zone, Themis·Z and others,as well as a display of Bronfman's own jewelry.42A Jobs Lane, Southampton; open through September 4, Wednesday through Monday,10:30 a.m to 6:30 p.m.
One Kings Lane New Retail Space
The brand's firststreet-level physical retail location is also its new historic home's first retail partnership. Located ina former library, built in 1895, the shop will play host to OKL's product and will also offercomplimentary design consultations with in-house interior designers as well asin-store entertainment."As we are always looking to push the boundaries of traditional retail, partnering with NEWMARK GRUBB KNIGHT FRANK RETAIL to occupy the historic 11 Jobs Lane space felt like the perfect fit and will undoubtedly be a terrific way to engage the local community and be an organic, local resource for home and design," Debbie Propst, OKL's president, said earlier this season of the new initiative.11 Jobs Lane, Southampton; open through Labor Day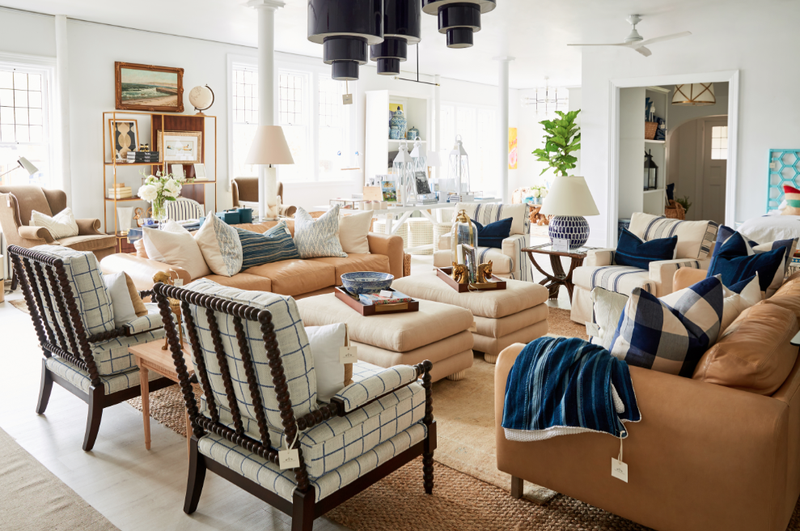 Hampton Design's New Showroom
The 1,600-square-foot space for the Hampton Design, which was founded in 1999 and isknown for projects on Butter Lane in Bridgehampton and Dune Lane in Amagansett, is outfitted with two fully functional kitchens.Open daily, by appointment; 7 Tradesmans Path, #11, Bridgehampton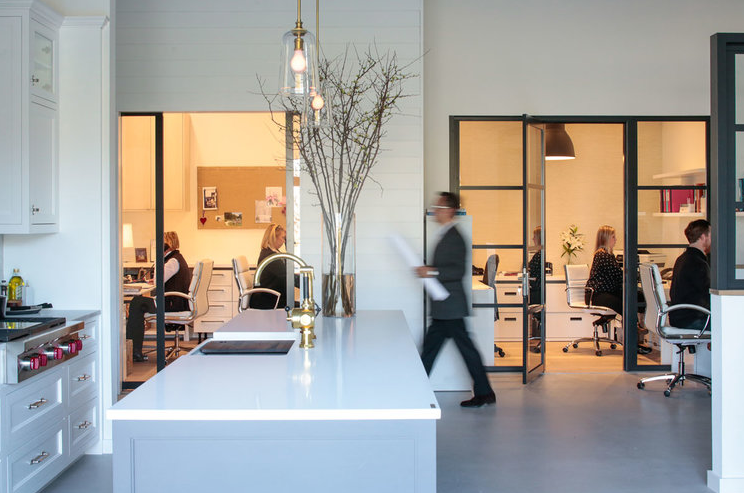 Midsummer Night Drinks with Alex Papachristidis
Supporting the New York nonprofit God's Love We Deliver and sponsored by Calvin Klein, the 17th edition of this beloved summer kickoff is unfolding at Klein's Southampton home.June 10, 6 p.m. to 9 p.m. SOLD OUT!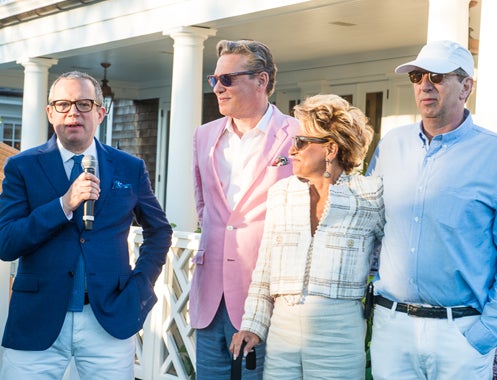 Much Ado About Madoo Sunset Garden Party and Garden Market
Raise a toast to the summer studio exhibition, "Robert Dash: Sagaponack Landscapes" and get a glimpse of the Garden Market during the Sunset Garden party. Return the following day to view the wares of 25-plus dealers specializing in rare plants, home and garden accessories and fashion, all benefiting the Madoo Conservancy.Sunset party: June 16, 6:30 p.m. to8:30 p.m.Garden Market: June 17, 10 a.m. to5 p.m.
ARF's Garden Tour
This self-guided walking tour through the Village of East Hampton features the gardens of event co-chairs Mark Fichandler and Barbara Slifka, among others, and raises funds to benefit the Animal Rescue Fund of the Hamptons. June 17,11 a.m. to 5 p.m.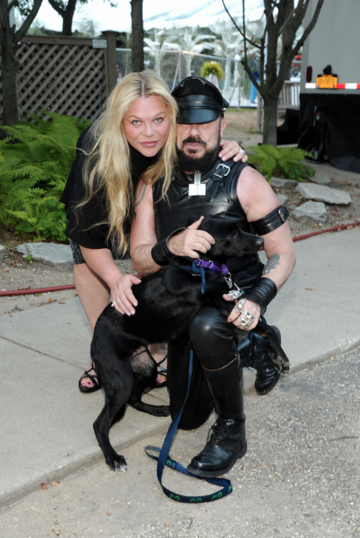 Those who donate $175 and above are invited to a pre-tour cocktail party on June 16, from 6 p.m. to 8 p.m., held at the home of Libby and Shahab Karmely.(ARF's showhouse unfolded a few weeks ago, over Memorial Day, and animal lovers can mark their calendars toattend the organization's Bow Wow Meow Ball on August 19.)
Market Art + Design
Held at The Bridgehampton Museum on Montauk Highway, the modern and contemporary art and design fair returns for its seventh edition with nearly 70 exhibitors.Local, regional and international galleries hail from London, Barcelona, Rome, Miami and more, among them: Paris's 55 Bellechasse; East Hampton's Lawrence Fine Art; New York's Haven Gallery; L.A.'s Bruce Lurie Gallery; and others. Cultural partners for the event include Art League of Long Island, Brooklyn Museum, Cooper Hewitt, Heckscher Museum of Art, Lincoln Center, and The Watermill Center.Additionally, theJuly 6 preview evening will raise funds to benefittheParrish Art Museum.July 6 to 9; Friday, noon to 8 p.m.; Saturday, 11 a.m. to 7 p.m.; Sunday, noon to 6 p.m. 2368 Montauk Highway, Bridgehampton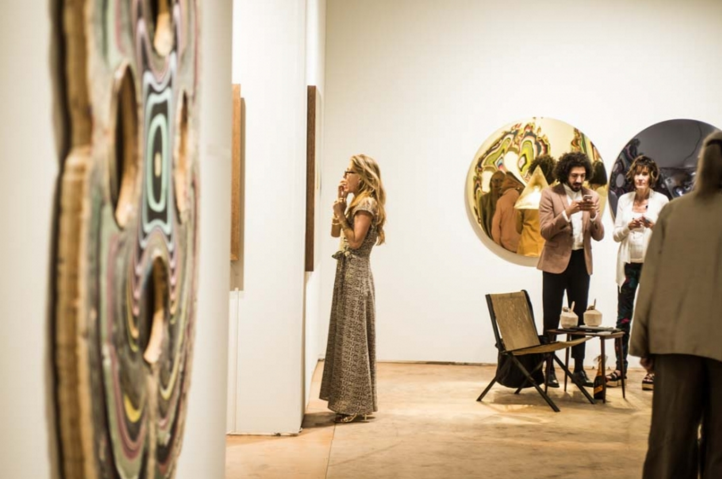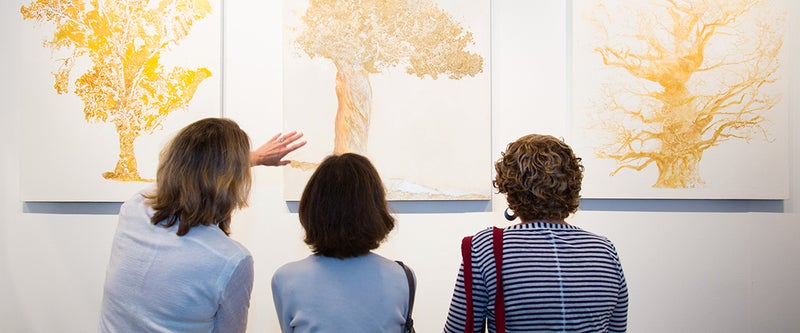 Midsummer Party at the Parrish Art Museum
Raising funds for the museum, this annual soiree gathers together some 500 artists, businesspeople, art world notables and philanthropists for an evening of dinner and dancing. This year's honorees are Agnes Gund and Clifford Ross, and notable sponsors includeDouglas Elliman Development Marketing, Long Island Sports Cars, Aston Martin, Maison Gerard with Michael Bruno and Alexander Jakowec, J.P. Morgan Private Bank, and NetJets. July 15, 7 p.m.
HC&G Innovation in design awards
Celebrating interior design, architecture, product design, kitchen, bath and garden design at the Bridgehampton Tennis and Surf Club, this season's Innovation in Design Awards is presented by One Kings Lane and honors the best of the Hamptons design scene.As for the 2017 HC&G IDA Innovator Award: Martha Stewart will take home the top honors.July 20; 231 Mid Ocean Drive, Bridgehampton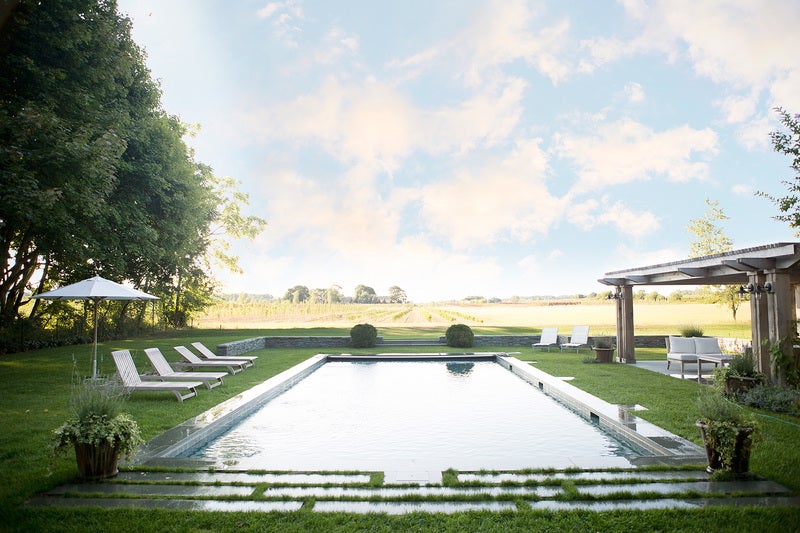 East Hampton Antiques Show and Benefit Preview Party
About 60 dealers will showcase their art, antiques, garden furniture, jewelry, and textiles, at the historic Mulford Farm. Interior designerTom Samet is serving as honorary chairperson of the preview, where guestshave early access to antiques, art, jewelry and collectibles. Reflects Samet,"From the first time I visited East Hampton as a teenager, I knew that this was a special place. The charm of the village and surrounding area is the same today as it was then thanks to the continuing work of our local organizations and societies." Look forclassic rattan and bamboo furniture, lighting, textiles, architectural elements, American and European country decorated furniture, art deco and moderne, garden ornaments, wrought-iron accessories, industrial items, paintings, trade signs, period jewelry, weathervanesand mirrors. Preview on July 21 to benefit the East Hampton Historical Society; show runs July 22 and23; 10 James Lane, East Hampton
The Cosmic LongHouse Benefit 2017 and the 90th Birth Year of Jack Lenor Larsen
Honoringartists Alexandra Munroe,whose exhibition "Art and China after 1989: Theater of the World" will come to the Guggenheim in New York in the fall; and Cai Guo-Qiang, whosesolo exhibition opens inOctober at the Pushkin Museum, Moscow, the annual party will also raise a toast to founder Jack Lenor Larsen on the occasion ofhis birthday. Guests are encouraged to wear all-white.July 22, 6 p.m. to 11 p.m.; 133 Hands Creek Road, East Hampton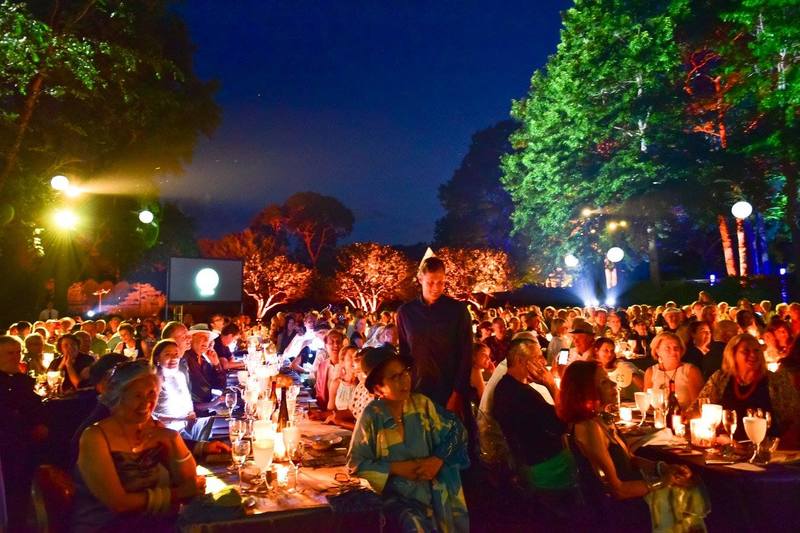 The Hampton Designer Showhouse
Mabley Handler Interior Design, Wolf Interior Designs, Lillian August Furnishings + Designs, Grayson De Vere Design, Libby Langdon Interiors and more will transform this year's showhouse, located in The Fields in Southampton.Leading the way are Mario Buatta, honorary showhouse chairman, with honorary design co-chairpeople Alexa Hampton and Jamie Drake.Preview party, July 22; showhouse open daily, July 23 to September 4; 82 Rosko Lane, Southampton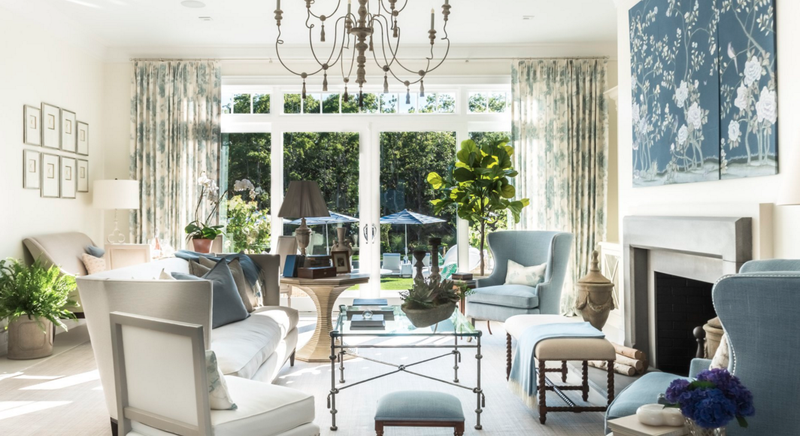 OCRFA's Super Saturday
Some 2,000 shoppers will soon descendon Nova's Ark Project in Water Mill.Benefiting the Ovarian Cancer Research Fund Alliance, name brands Alice + Olivia, Bonpoint, Dyson, Vilebrequin, Calypso, Milly, Urban Zen, Karl Lagerfeld Paris, Shoshanna and more will offer home goods, fashion, accessories and other merch at 30 to 50 percent off.July 29, noon to 6 p.m. 30 Millstone Road, Water Mill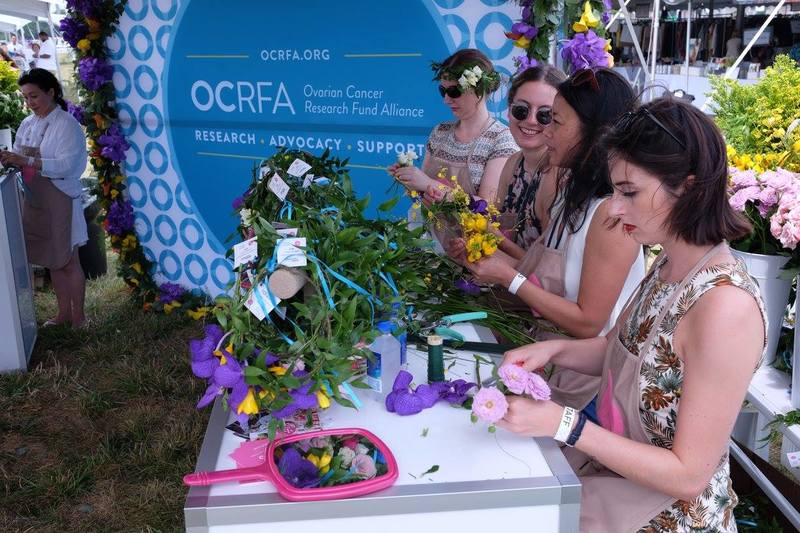 THE 24TH ANNUAL WATERMILL CENTER SUMMER BENEFIT & AUCTION
As what the center describes as an "enchanted forest"-meets-performance art extravaganza, this year's benefit and auction has been designed by artistic director Robert Wilson in collaboration with multidisciplinary International ​Summer Program attendees from all backgrounds. Supporting the work of young and emerging artists, the benefit this season will also honor Laurie Anderson and Isabelle Huppert.July 29, 6 p.m. to midnight