In celebration of the 150th anniversary of Frank Lloyd Wright's birth, Schumacher and the Frank Lloyd Wright Foundation are partnering on a fabric collection inspired by the original line that the architect and his team designed for the brand back in 1955. Launching May 1, the line will comprise about 50 products, including iconic prints and designs inspired by Wright's personal drawings and sketches, as well as upholstery fabrics, sheers and decorative trims.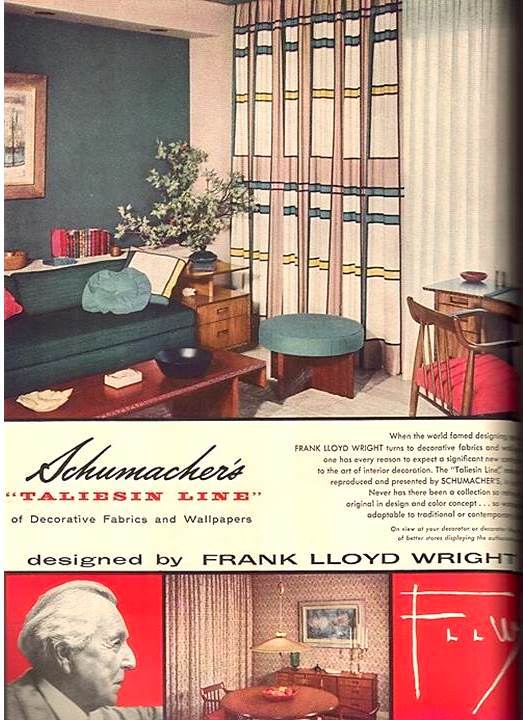 "We couldn't be more excited about this collaboration," said Dara Caponigro, Schumacher's creative director. "When I first laid eyes on the Frank Lloyd Wright designs in our archive three years ago, it was my dream to bring them back for everyone to enjoy. Anyone who loves design will appreciate their integrity and originality. They have Mr. Wright's indelible signature all over them and marry substance and style in a thoroughly unique way."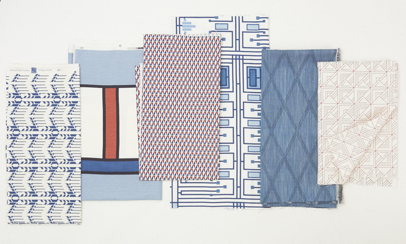 "Reigniting a partnership that began in 1955, on the event of Frank Lloyd Wright's 150th birthday, is incredibly exciting, as we honor our history and look to the future," said Stuart Graff, president and CEO of the Frank Lloyd Wright Foundation. "The Schumacher fabric collection celebrates Wright's vision of incorporating architecture, design, nature and the arts together into a seamless whole."
The collection will be sold through interior designers and architects online at fschumacher.com and through Schumacher showrooms and the brand's designated agents.
"We are thrilled about our partnership with the Frank Lloyd Wright Foundation," shared Benjamin Frowein, Schumacher's president. "Both Frank Lloyd Wright and Schumacher have played a major role in the American history of sophisticated and unique design. We are proud and honored to build on this mutual legacy with a collection of iconic fabrics to celebrate our American design heritage!"