Responding to the explosion in pandemic pets, luxury building landlords are rolling out new amenities that appeal to their residents' pup-centric habits—including dog schools, rooftop dog parks and even dog beauty pageants. Stay in the know with our weekly roundup of headlines, launches, events, recommended reading and more.
Business News
Mitchell Gold + Bob Williams ceased operations and let go of its entire workforce over the weekend—a closure that marked the second shocking blow to the furniture industry this month, following the abrupt shutdown of Klaussner Home Furnishings. Mitchell Gold, who retired as chairman and CEO of the company in 2019, spoke to The Washington Post about his reaction to the closure. "I was devastated and in shock," he told The Post. "Both Bob and I are. And if I had one word, it's heartbroken." According to Gold, shifting consumer demand and the supply chain issues of the past few years were to blame—and even before Gold left the company, "parts of it were in good shape, and parts were not."
Less than a month after abruptly closing, Klaussner Home Furnishings informed its nearly 900 recently terminated employees last week that their benefits were ending on August 24—the same day the memo was sent out—instead of at the end of the month, as the company had originally stated. As Home News Now reports, the news came as a surprise to Klaussner's former employees, several of whom learned that they lost their benefits when they attempted to schedule health care appointments. The company cited an inability to secure necessary funding for the program's unexpected early termination and encouraged workers to enroll in the federal health insurance exchange. Meanwhile, Klaussner is already facing a class-action lawsuit from a former employee, who alleged that the company violated the federal Worker Adjustment and Retraining Notification Act, known as WARN, when it abruptly ceased operations earlier this month.
In the Bay Area, a group of investors has spent more than $800 million on acres of farmland in the rural area of Solano County—and they may be planning to build a new city there, the San Francisco Chronicle reports. An investment firm called Flannery Associates spent the past five years buying up more than 55,000 acres of land in the area, though it wasn't until last week that details around usage emerged from a poll circulated to local residents that outlined a plan to build "tens of thousands of new homes, a large solar energy farm, orchards with over a million new trees, and over 10,000 acres of new parks and open space." The new community would be twice the size of San Francisco. The full slate of Silicon Valley investors behind the effort include billionaire venture capitalist Michael Moritz; LinkedIn co-founder Reid Hoffman; The Atlantic owner and widow of Apple co-founder Steve Jobs, Laurene Powell Jobs; and venture capital firm Andreessen Horowitz. To bring the idea to fruition, the group will need support from local and federal lawmakers—a mission that may face an uphill battle, with several local officials already raising concerns about the development's displacement of farmers and proximity to a nearby Air Force base.
Starting September 5, city officials in New York will begin enforcing new rules on short-term rentals more aggressively, The Wall Street Journal reports. Among the new city-mandated guidelines: Short-term-rental hosts must register with the city, cannot rent out their entire apartment or home, and can only welcome guests if the hosts themselves are present during their stay. Airbnb called the regulations "a de facto ban on short-term rentals" and estimates that 5,300 existing reservations will be affected in the first week of enforcement, as the impending deadline prompts thousands of hosts to pull their listings from the platform. The company also lambasted the city's slow approval process—though more than 1,682 applications have been submitted, only 141 have been approved. The council members who supported the legislation argue that curbing short-term rentals will help ease the city's affordable housing crisis, and other local leaders have taken note—officials in cities like Dallas, Philadelphia and New Orleans have passed similar regulations within the past year.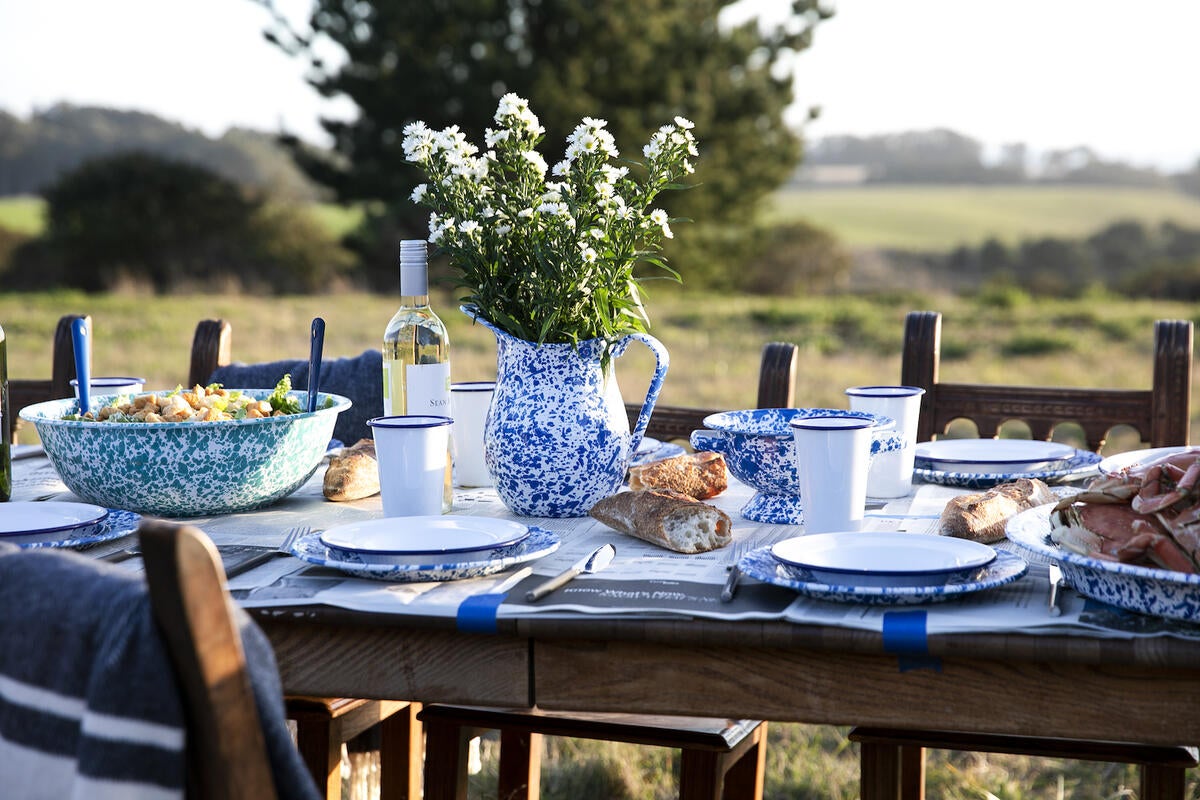 Courtesy of Crow Canyon Home
Heritage homewares company Crow Canyon Home acquired Maryland-based enamelware brand Golden Rabbit. The deal was supported through private financing, and the terms were not disclosed. For Crow Canyon Home, the purchase marks the brand's continued expansion into new homeware categories, building on its recent entry into textiles and linens. Following the acquisition, both companies will work to blend their infrastructures, with teams reported to be remaining in place for the foreseeable future.
Ikea is closing its design research lab, Space10, after nearly a decade in operation, Dezeen reports. Launched in 2014, the Copenhagen-based private company has been funded by Ikea—its sole client since its inception—and examined topics that would inform the homes and cities of the future, from sustainable farming to new models of ownership for housing and the influence of AI on product design. At Ikea, the studio's achievements included developing augmented-reality app Ikea Place and guiding the company's strategy of opening stores in urban locations.
A growing majority of soon-to-be-married couples are eager to forgo typical wedding gifts and instead ask friends and loved ones to help them invest in a future home, Reuters reports. According to a new survey from the website Realtor, 85 percent of couples who have created a wedding registry in the past two years say they would have preferred cash toward a down payment on a home instead of traditional registry gifts. According to experts, the shift is a direct response to the current housing market, in which 75 percent of homes for sale today are unaffordable to middle-class buyers.
Launches & Collaborations
RH put its Interiors source book back in print for the first time since 2020, Home Textiles Today reports. The 2023 edition of the publication features 100 exclusive collections developed in partnership with an international cohort of designers—including first-time collaborators such as Oliver Oulton, Francesco Crivellari and Ron Mann, as well as continued partnerships with Julie Lawrence, Van Thiel & Co. and Alison Berger.
Online towel brand Weezie tapped Charleston-based artist and textile designer Lulie Wallace for a limited-edition collection of terry and cotton towels. The collaboration features Wallace's vintage-inspired Louisa and Sarah prints, which depict fresh floral patterns.
Cookware company Caraway has expanded into a new category with the debut of a prep set collection and cutting boards. Adding to its existing product assortment of ceramic cookware, the brand's new introductions include a 10-piece prep set—complete with knives, spatulas and servers—and a trio of nontoxic cutting boards available in three different sizes.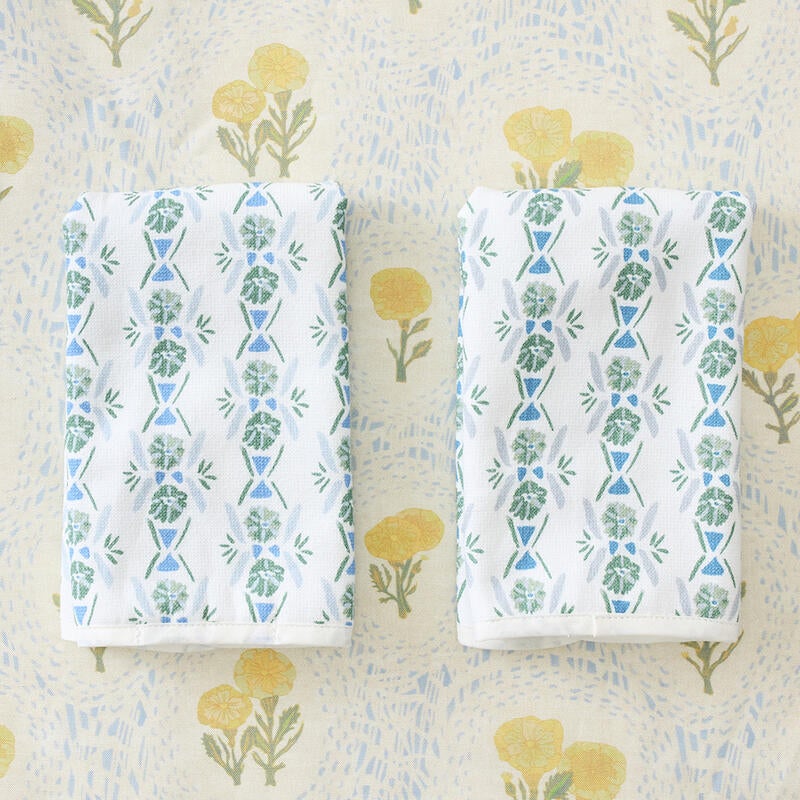 Courtesy of Weezie Studio
Showroom Representation
Artist and product designer Sarah Von Dreele's wallpaper has found a new home in several major markets. The full collection will now be represented by Coleman & Rose in Washington, D.C., and Boston; Clarence House in the New York metropolitan area; and George Cameron Nash in the Texas, Oklahoma, Louisiana and Arkansas markets.
Showhouses
House Beautiful announced the details of its 2023 Whole Home restoration project, which will take place this year in Hinsdale, Illinois, under the purview of the event's first-ever all-female design-build team. The sixth-annual showhouse is a restored 13,000-square-foot historic landmark property, re-imagined in partnership with local builder J. Jordan Homes, with help from Humble Design—a Chicago-based charity that provides design services for families emerging from homelessness—and Wellness Within Your Walls, a resource group that provides guidance on toxins in the home. House Beautiful tapped 16 female designers from across the country to re-imagine the interiors: Hema Persad, Kate Marker, Rasheeda Gray, Isabel Ladd, Laura McCroskey, Leann Lynn, Marita Simmons, Krysta Gibbons, Arianne Bellizaire, Claire Staszak, Roxy Owens, Deborah Costa, Kristine Renee, Emma Beryl, Caitlin Wilson and Jenna Gross.
The Kips Bay Decorator Show House Dallas announced the location of its fourth-annual event. Situated in the city's Old Preston Hollow neighborhood, the single-family home includes five bedrooms and four living areas, along with a pool, outdoor living spaces and a three-car garage, all standing on roughly 1.7 acres of land. In the coming months, the organization will announce the designers chosen to re-imagine the home, which will open to the public for tours starting November 3 to benefit the Kips Bay Boys & Girls Club. The showhouse follows last year's surprising closure, which saw the event shortened to just four days—compared to its regular monthlong schedule—following objections raised by a local homeowners' association about traffic congestion caused by the show.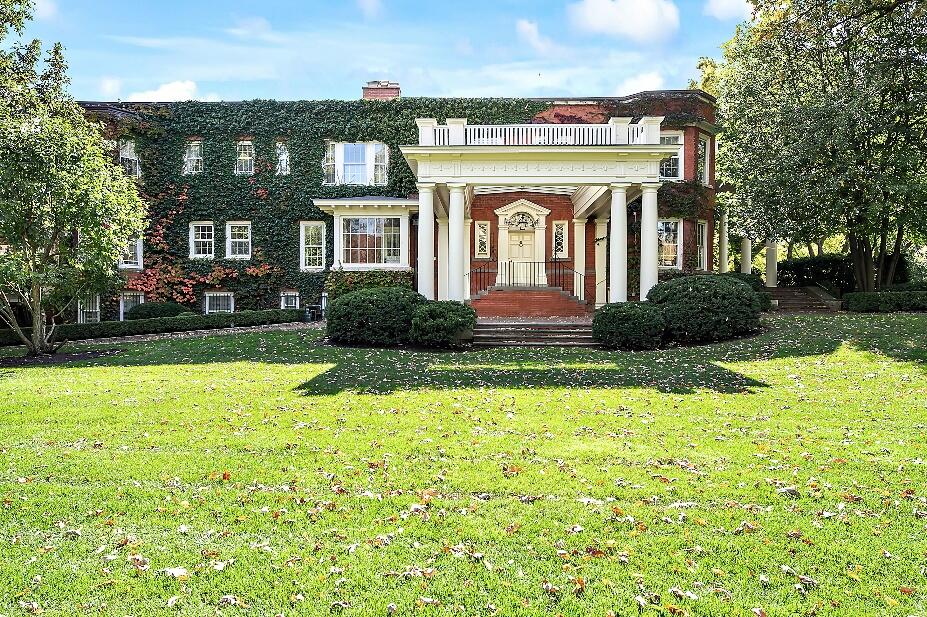 Recommended Reading
The beauty of Facebook Marketplace is that it contains multitudes of buyers and sellers, offering everything from decor and furnishings to full-on apartments. The tricky part? Navigating all of the scammers, shady practices and flaky buyers in between. For Dwell, Lindsey Weber provides a guide to maneuvering through the platform, including how to cut through the clutter in order to secure your sale without getting lost.
Recent years have seen the interior design industry wholeheartedly embrace pre-owned pieces, creating a fanfare that's flooded the market with items that tap into that desire to own a piece of the past—while simultaneously muddling shoppers' understanding of what is truly old versus what's simply made to look old. For Elle Decor, Nikhita Mahtani unpacks the criteria that qualifies a piece as "antique," "vintage" or "retro," along with providing tips on dating pieces to better determine their value.
Cue the Applause
The American Society of Interior Designers announced the 2023 inductees into its College of Fellows—the organization's highest honor, which makes up less than 1 percent of its membership. This year, ASID welcomes four new fellows—Susan Ballard-Gribble, Shundra Harris, Mimi Luna Hillen and Melissa Moseley—as well as two honorary fellows, Whitney Austin Gray and Valerie O'Keefe.
The Cooper Hewitt Smithsonian Design Museum announced the winners of its 2023 National Design Awards, which honor innovation and impact in the field of design. Among this year's winners across 10 categories, the interior design award went to Los Angeles–based studio The Archers, founded by Richard Petit and Stephen Hunt, while the product design award went to New York–based industrial design studio Atlason, founded by Hlynur Vagn Atlason. For the full list of winners, click here.
Call for Entries
Houzz is now accepting applications for its 2024 scholarship program in support of aspiring renovation and design professionals studying interior design, construction, architecture, landscape architecture, architectural engineering or skilled trades. Students can apply for any of the five annual $2,500 scholarships across the categories of women in architecture, residential design, sustainable residential design, residential construction management and skilled trades. To apply before the March 31, 2024, deadline, click here.
Furniture maker Jamie Stern is launching its 4th Annual Rug Design Contest on September 1, calling on interior designers to submit an original design for the chance to win a custom wool rug. The company will select a grand-prize winner to receive a full-size rug from each of four regions—the Northeast, Southeast, Midwest and West; two runners-up from each region will also be chosen and receive a mini-rug of their design. To submit an entry before the October 1 deadline, click here.
Homepage image: Cookware company Caraway expanded into a new category with the debut of a prep set collection and cutting boards | Courtesy of Caraway