While the pandemic has made much of the working world recognize the extent of what's possible to accomplish virtually, for many people, working remotely has long been their preference. Sarah Durnez, a virtual design assistant who has been freelancing for over a decade, says that the crisis just shed light on a category of workers who've always been there. "I think the past year has made a lot of designers be like, 'Oh, right—the internet!'" she says. "People thought they were inventing something, but we've been doing this for years."
Durnez recently began teaching a course for the interior design educational marketplace eDesign U in which she trains other people to become VDAs. "There's definitely been a big surge since the pandemic started, both for designers wanting to hire virtual help and for people with the skill sets to become a VDA wanting to learn how to market themselves," she says.
While she's based in Washington state, Durnez contracts with designers across the country, offering expertise in programs like AutoCAD and SketchUp in addition to assembling presentations and creating marketing materials. "It's a hands-off experience in that I'm never working with homeowners, but I get to only do the parts of the job that I like—and I get to do them on my own schedule," she says.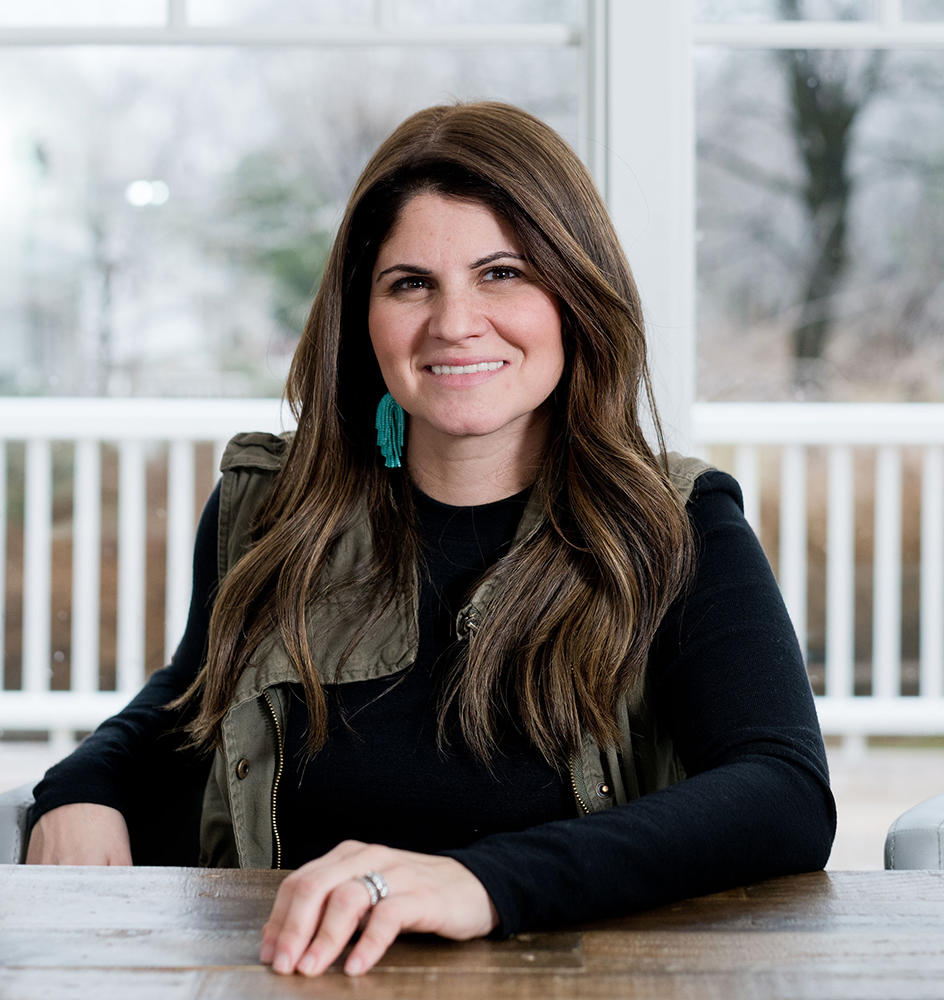 Courtesy of Daniella Hoffer
As COVID led to a business boom for designers and widespread adoption of the work-from-home model, it's easy to see how the concept of remote, project-based hires became more appealing than ever, pushing designers who previously may never have considered such an arrangement to give it a try. "I have a staff of four and I work out of my house, so I've had to be really smart about adding employees, even before COVID, because I'm working with a fixed amount of space," says Daniella Hoffer, a designer in Springfield, New Jersey. She had originally considered hiring a general virtual assistant through an agency, but ultimately wanted someone with knowledge of the design industry.
In early 2020, she saw the topic mentioned in an interior design Facebook group and got a recommendation from one of the other designers there. "We've now been working with her for a year and I can't imagine how I lived without her," says Hoffer of the hire. "She handles project management and procurement for the firm. She's always in front of a computer, so I can call her when I'm running from site to site and I know she's got all the information I need at her fingertips. It's been amazing."
Particularly in the design world, which is made up of so many small businesses, utilizing a remote staff can be a game-changer—a way to level up your business without dramatically increasing your overhead. Houston-based designer Courtnay Tartt Elias, the owner and principal of Creative Tonic, started tapping into remote resources two years ago as a means of taking some pressure off her small staff. "My firm was going through a growth period, but so much of our time was going into AutoCAD," says Elias. She mentioned the issue to another designer, who gave her the name of a virtual design assistant. Elias reached out and, soon after, began outsourcing all of the firm's AutoCAD needs.
Since then, she has also begun using a virtual marketing assistant, personal assistant and business coach, and she's on a waitlist for a company that will handle all her firm's procurement needs remotely. "When you have a smaller team, you really have to ask yourself, 'What's the best use of everyone's time?'" says Elias. "Tapping into these outside sources, I'm able to keep my core staff happy and doing the things that they enjoy doing, while peeling off these other rote tasks."
Through remote contractors, Elias has found that she's handing work off to specialists versus dropping something like procurement on, say, a junior designer. "I'm able to work with professionals who are experts in this specific area, and they aren't going to be distracted by firm business," she says. "It's been important to dig down and see that these repetitive tasks don't need to be done by the most valuable members of my team."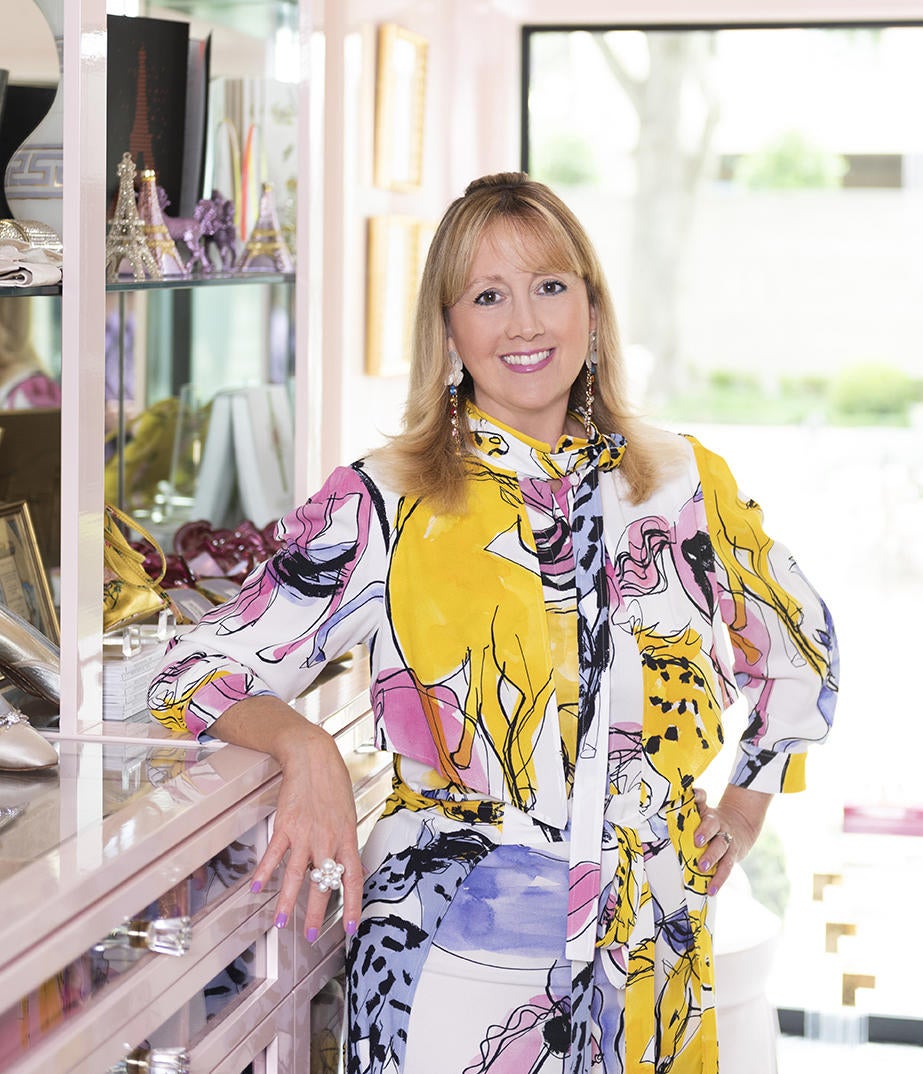 Courtesy of Courtnay Tartt Elias
Remote (and often part-time) employees are also a resource for firms that are not able to bring on an additional salaried employee but still need administrative help. "I don't have the need or the workload for a full-time assistant," says Debbie Marden, a designer in Boulder, Colorado. "But I hired a recent design school graduate on a freelance basis about six months ago, and it's been amazing for my business." Marden says that she never learned AutoCAD or rendering programs, but her new assistant, fresh out of college, knows all the latest platforms. Consequently, she is now able to offer those services to her clients. "I've always just done mood boards and presentations—which I never felt inadequate about until I saw what this woman could do. Now, I've been able to elevate my work and give the clients more value," she says.
Janet Caldwell of Las Vegas–based Nest Interior Design handed over her firm's social media to a freelancer in London last year. "So, she's very remote," jokes Caldwell. "It's great because I can just focus on design work, but still have a presence on Instagram. That's not where I want to focus my energy, but it is something the firm needs to have. It's been great to have it off my plate, and I have seen our followers start to increase, as well."
The rather transactional nature of having a virtual freelance staff member can also be a perk. Apart from some basic onboarding and learning a firm's systems, there's no training, mentoring or handholding on the part of the designer. "I think there's less pressure to foster and develop an employee relationship when it's virtual and project-based," says Boston-based designer Tiffany LeBlanc. "Most employees in today's market want a lot of connectivity with their boss and want to feel like they're going to grow at a job. There's something pleasant about someone being able to fill that void, because ultimately, I don't need an assistant who is there in person, doting on me. I just need someone producing for me."
Even with a return to the office on the horizon for some firms post-pandemic, the financial practicality and productivity boost offered by virtual assistants isn't likely to ebb anytime soon. "With all of these remote additions, I'm on the cusp of making my business the most efficient it has ever been," says Elias. "It's a way to keep your full-time staff lean while leveling up in the areas where you actually need the help. And, really, who cares where anyone is located nowadays? It's a brave new world."
Homepage photo: Adobe Stock