Product Preview is a weekly series spotlighting the latest and greatest debuts in the marketplace. Check back every Friday for what's new and notable.
Autumn has arrived and with it comes a veritable range of feel-good, fall-friendly designs. From surrealist-style mirrors to chartreuse-knobbed nightstands, here are nine highlights from the latest round of releases.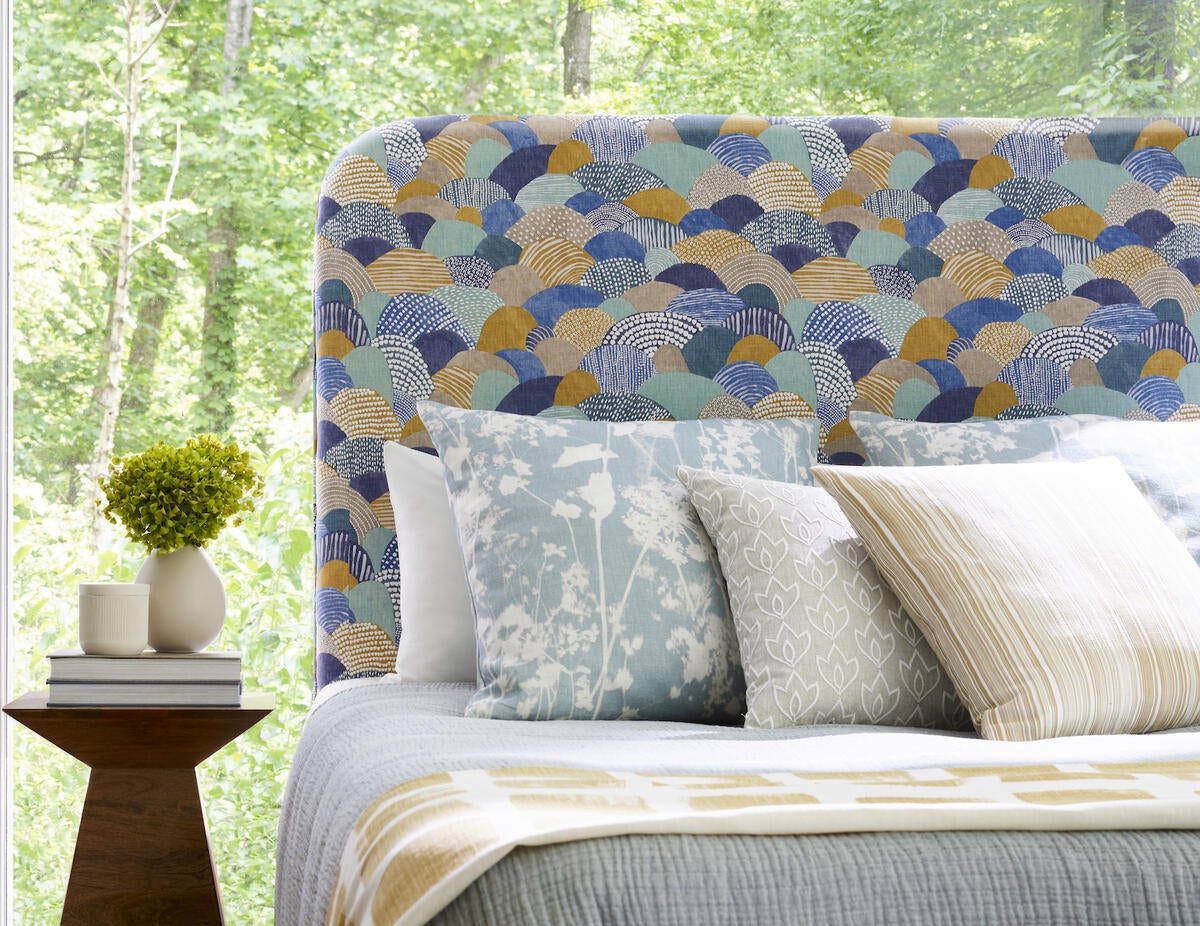 Pollack launched a new line of residential textiles named Spring Street. Conceived by the brand's design director, Rachel Doriss, and senior designer Peyton North, the series features 12 painterly prints and embroideries punctuated with fluid organic shapes and soft muted hues, such as the sumptuously stippled Meadowland, the sinuously striped Brush Lines and the sunbaked Late Summer.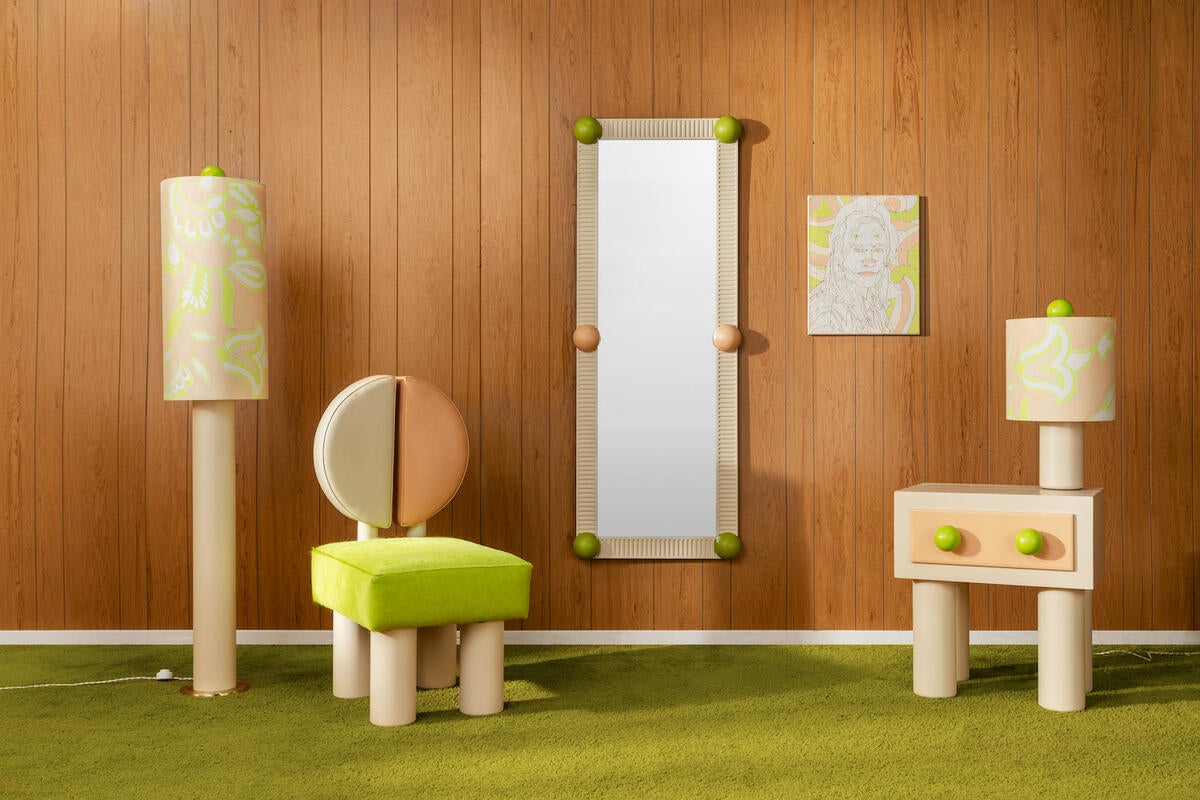 Leah Ring of Another Human teamed up with the artist (and her husband) Adam de Boer on the Galliforms series. An homage to ​​midcentury living, the collection—on view on at Los Angeles Small Office from October 27 to October 29 for INTRO/LA—showcases five curvaceous furniture designs, including a chair, nightstand, table, mirror and two lamps with silk shades adorned in chartreuse accents and hand-painted paisley motifs inspired by peacock feathers.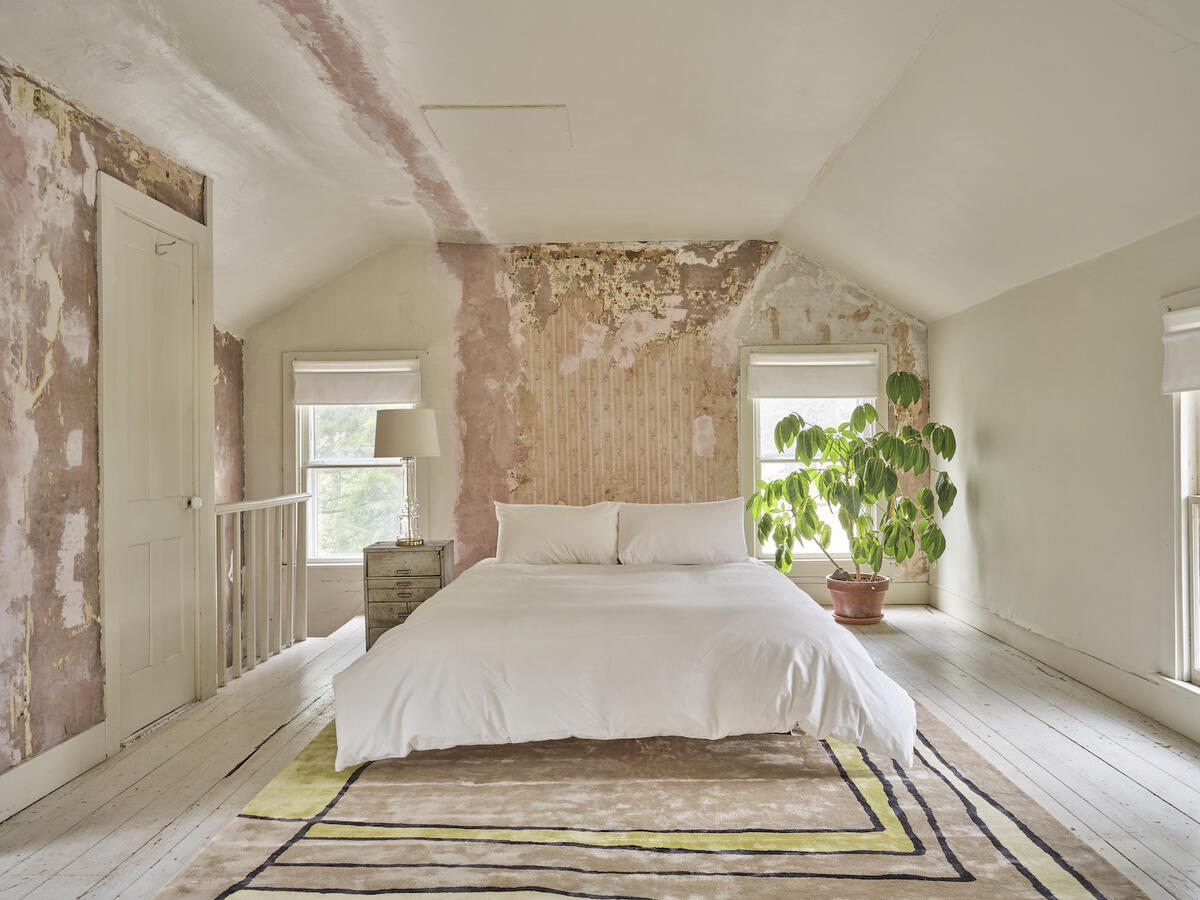 Cold Picnic rolled out a kinetic collection of rugs called Frames. The launch boasts five slightly iridescent bamboo silk designs outfitted in quivering hand-illustrated lines and highlighter-hued details that mimic the founders' young daughter's crayon drawings, such as the bright yellow-accented Time Frame rug and the Day-Glo green-charged Freya in Gold.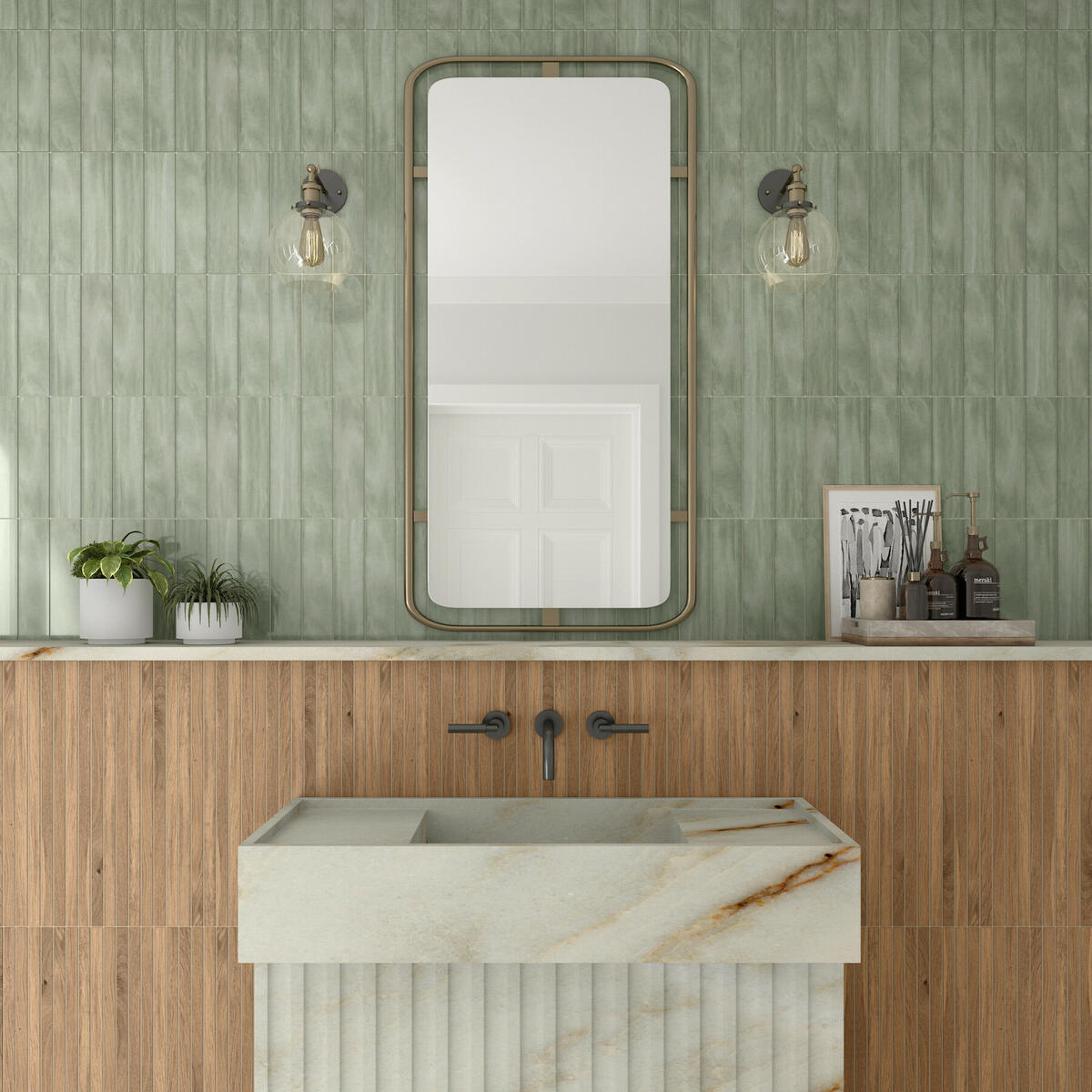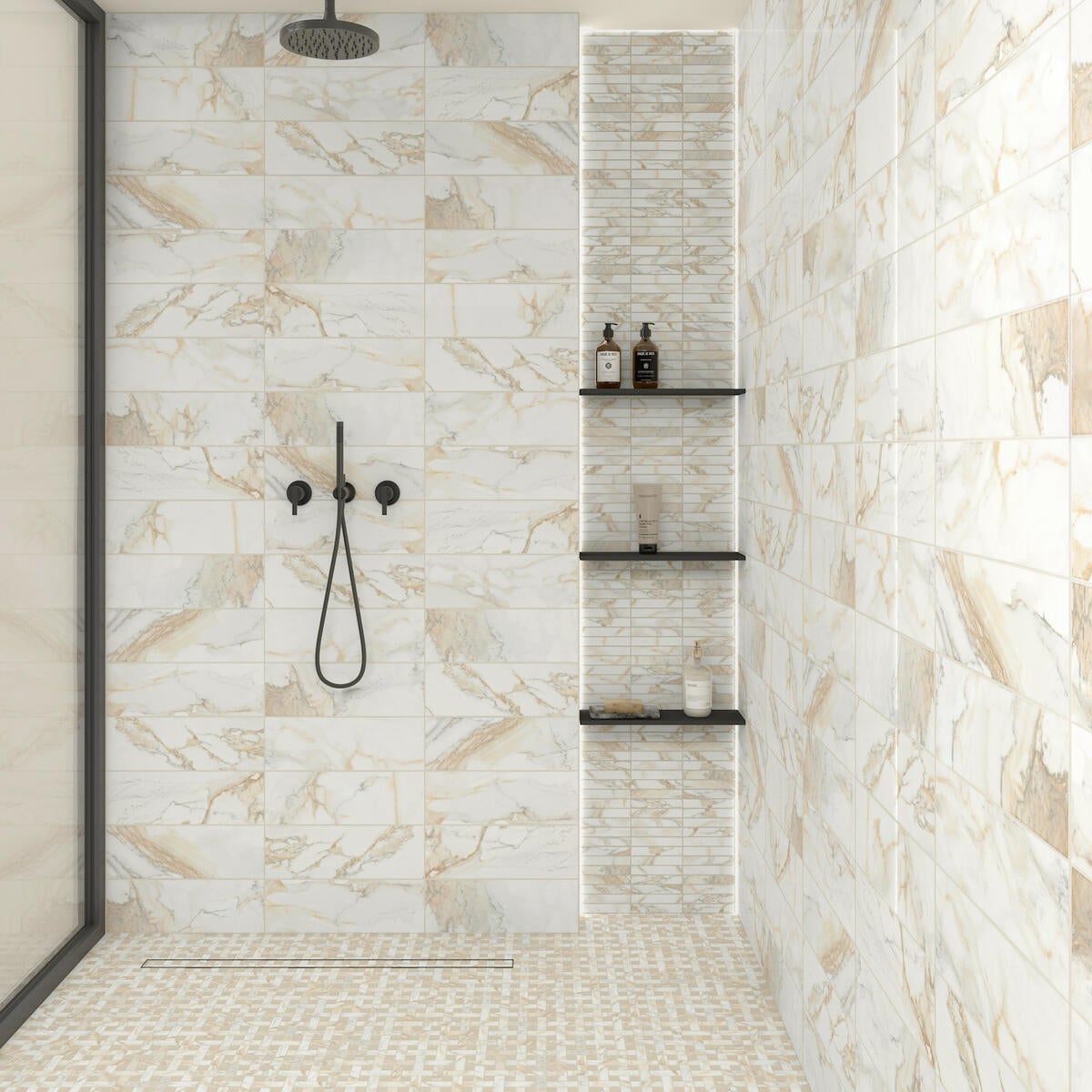 Daltile added six new tile and stone collections to its portfolio of surface designs. Along with the characterful Artcrafted, the luxurious Divinium and the hardwood-inspired Acreage, additions include the monochromatic Pure, the porcelain Calgary and the richly veined Gamma.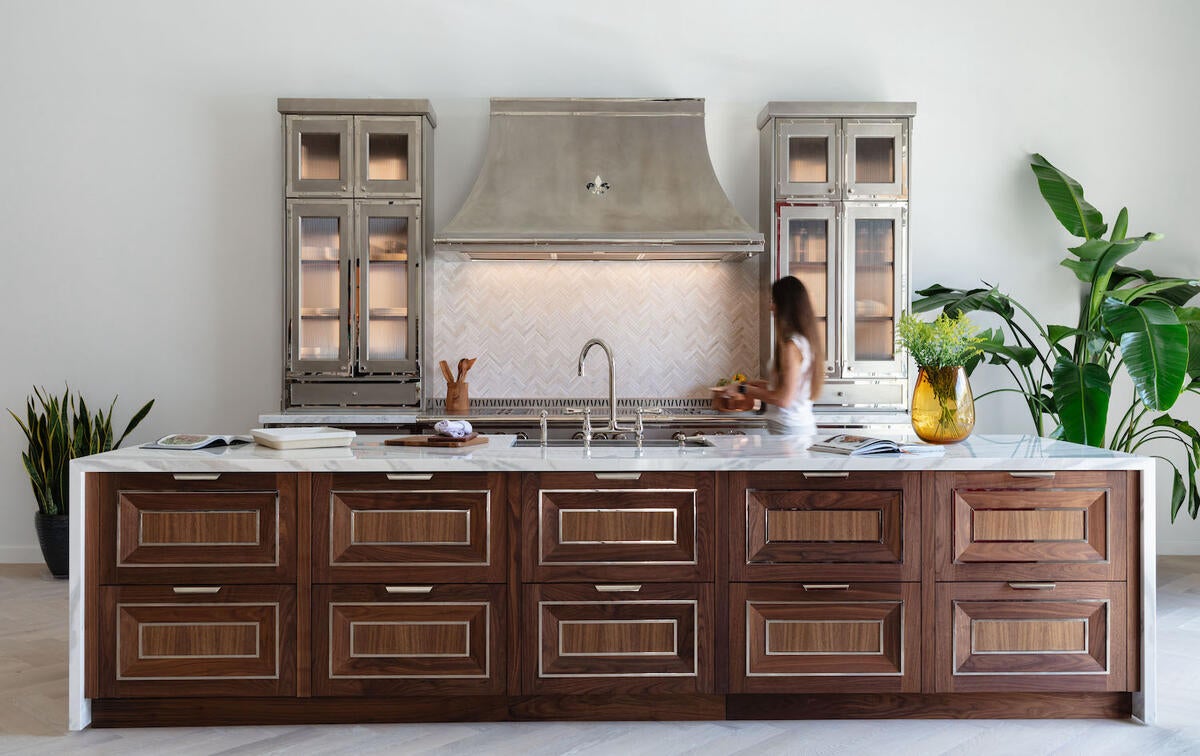 Courtesy of L'Atelier Paris
L'Atelier Paris introduced an elegant line of fresh cabinet designs named Le Loire. Crafted from solid walnut, the sophisticated style can be installed anywhere in the kitchen and boasts faceted fronts and a nickeled brass double trim for an added dash of visual drama.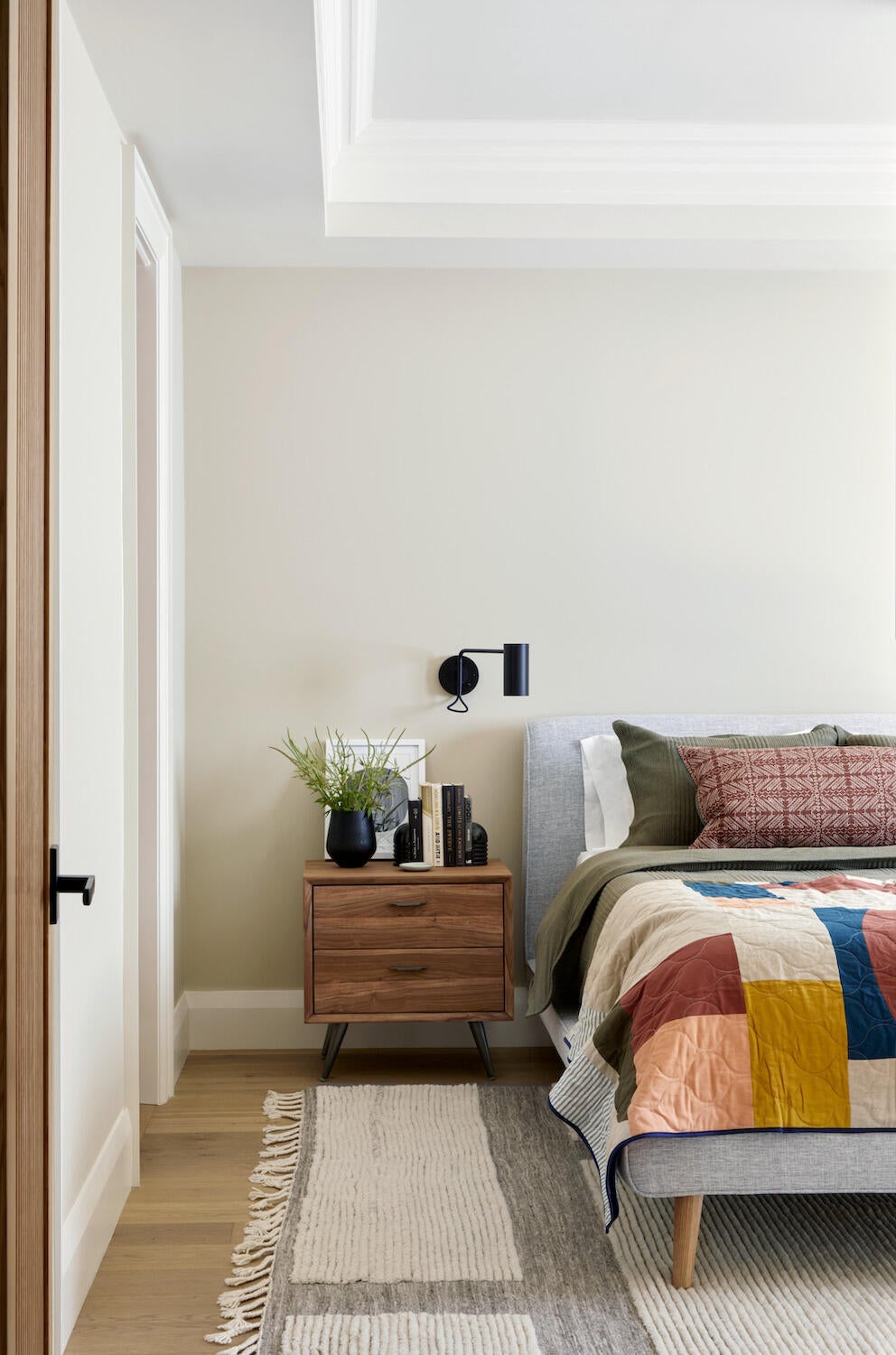 Courtesy of Gillian Gillies Interiors
Gillian Gillies unveiled the Climb collection in collaboration with Le Point Visible. The series features four reversible patchwork quilts composed of discarded fabric from the fashion industry—from brands including Ralph Lauren—such as the boldly banded Indigo Stripe and the square-and-arch-filled Periwinkle Leaf.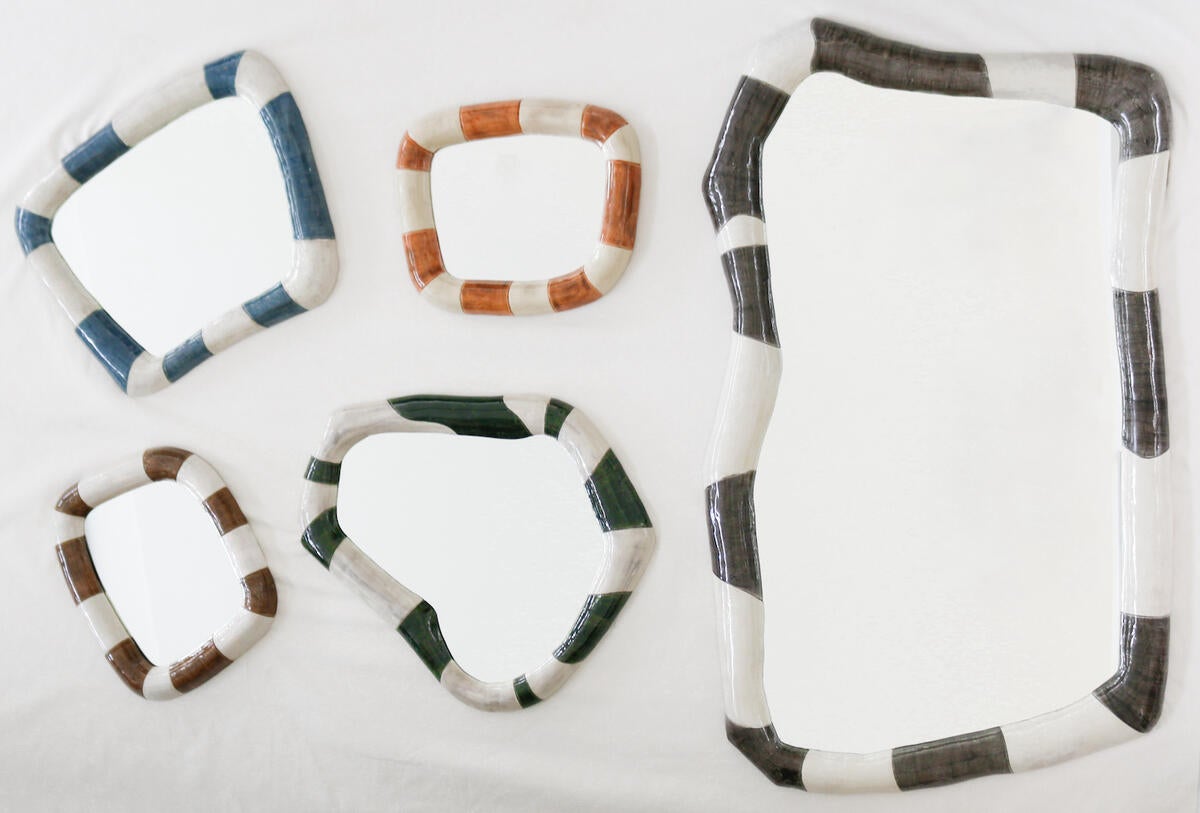 Colombian designer Marcela Cure released a surrealist line of mirrors dubbed Echoes. A tribute to Salvador Dalí's avant-garde artwork, the series boasts five whimsical hand-painted designs clad in colorful stripes and freeform silhouettes, all of which are available for purchase through online retailer Moda Operandi.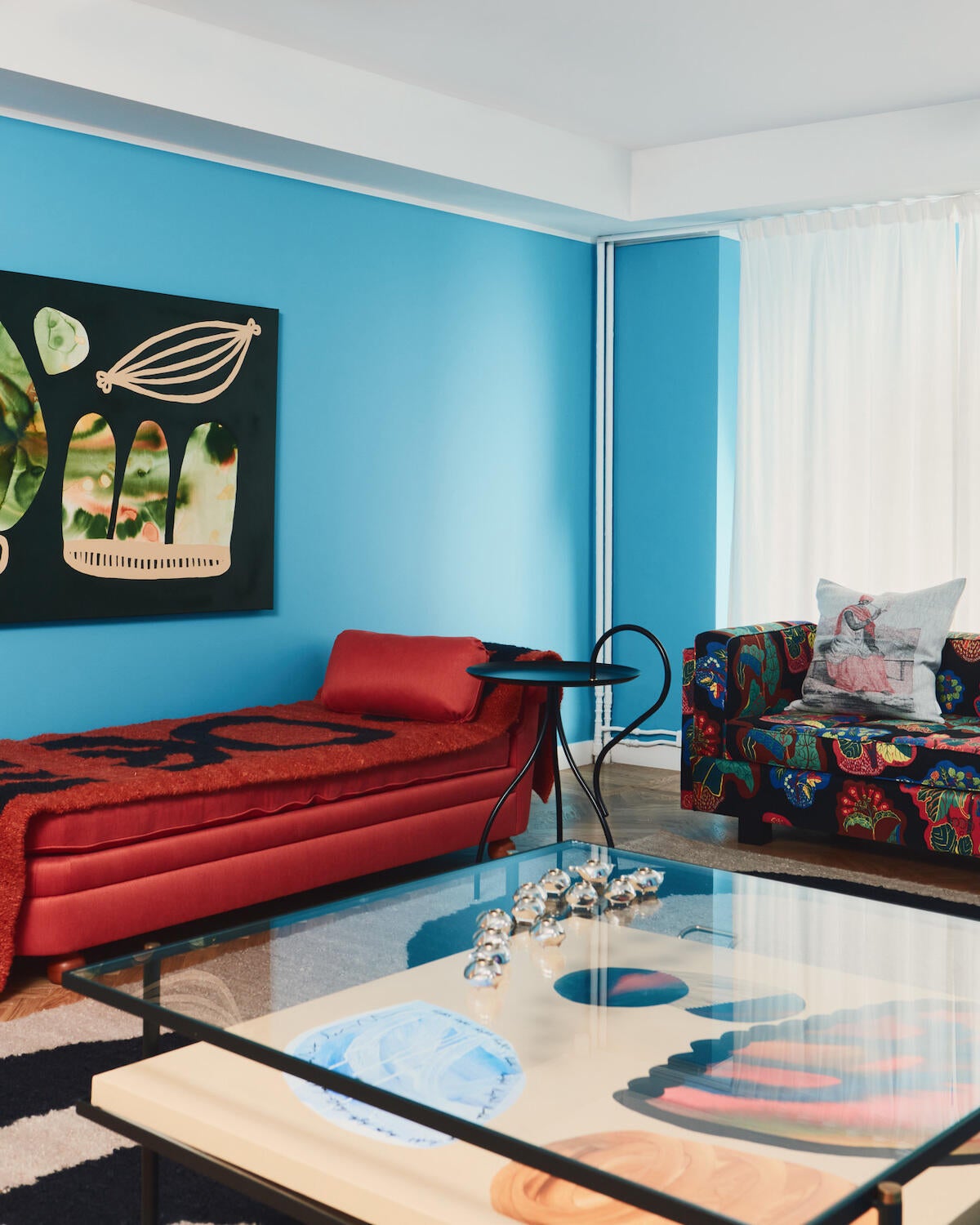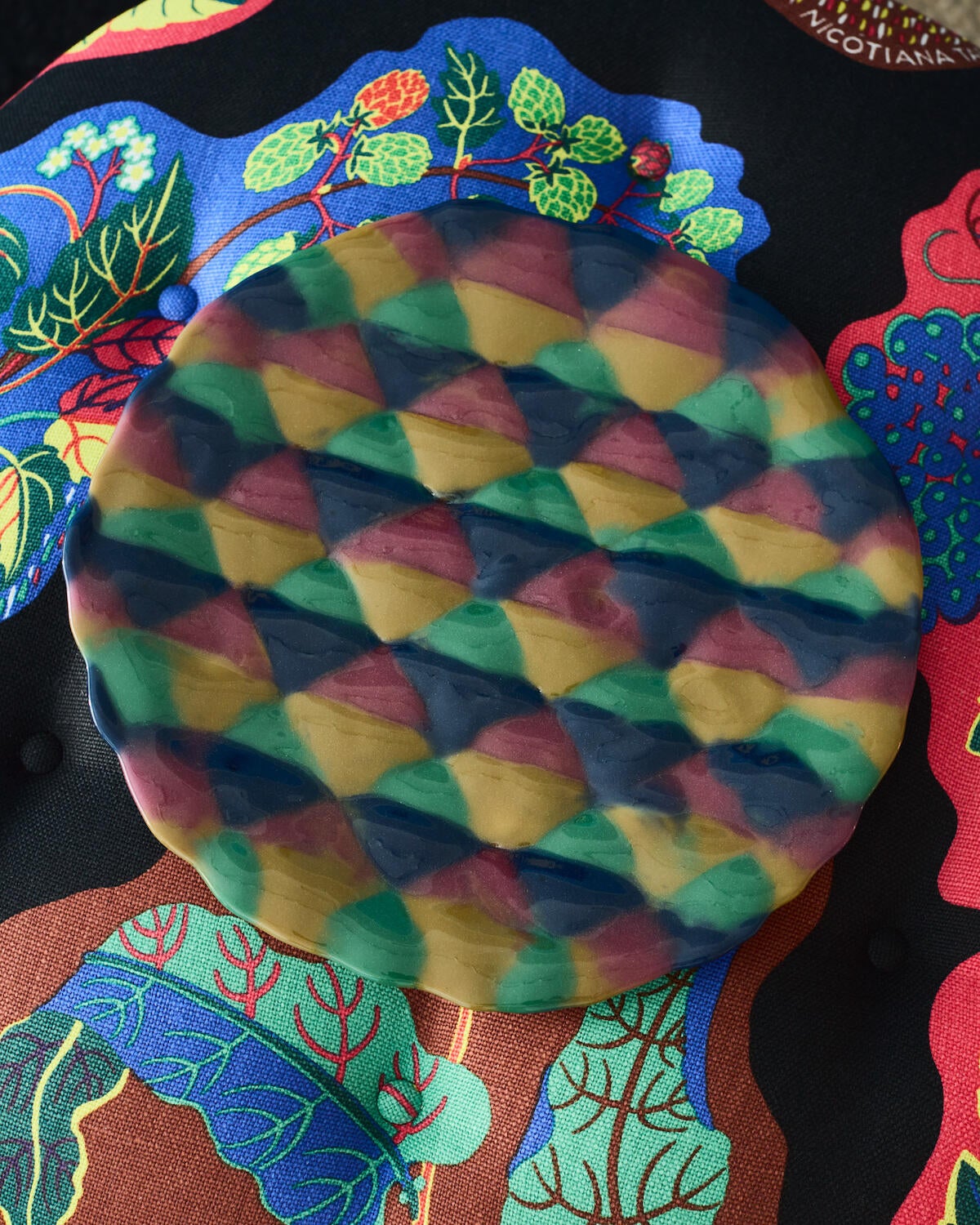 Swedish design brand Svenskt Tenn premiered the Her(e)itage collection in partnership with the Southnord Artfest in Stockholm—a platform that aims to uplift Afro-Nordic artists, curators and organizations. The launch features hand-crafted works by artists including Damien Ajavon, Nkuli Mlangeni-Berg, Lincoln Kayiwa and Theresa Traore Dahlberg, such as a multicolored, made-to-order serving plate made from upcycled glass and mohair rugs with motifs inspired by traditional South African basketry.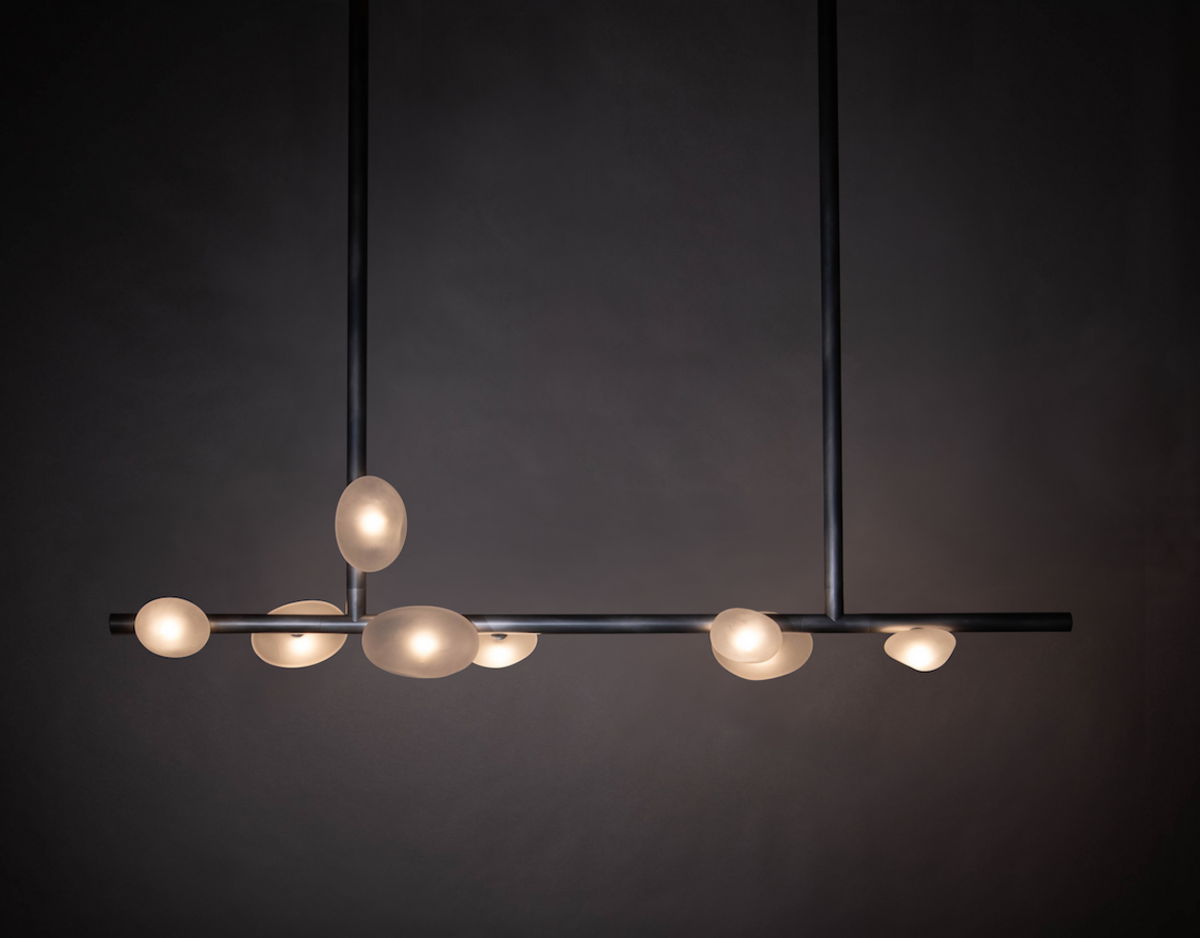 John Pomp's Matter collection is teeming with celestial appeal. Inspired by the movements—and collisions—of stars in space, the meteoric line offers a chandelier, pendant and sconce bedecked in a blackened steel frame and clusters of hand-blown glass shades.