A list of A-list industry names tops this year's judging committee. Spanning 16 categories, including lighting, home office, occasional tables, leather upholstery, formal dining, casual dining and more, the award honors "innovation, form and function, retailer and manufacturer benefit, and consumer benefit."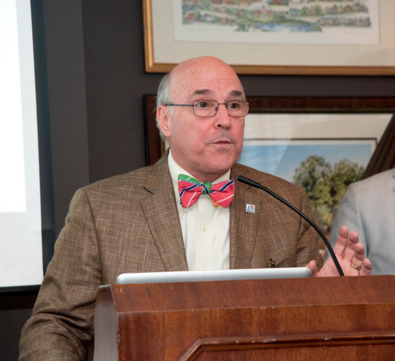 The judging panel includes: Greg Curry, Engender Furniture; Lael Thompson, Broyhill Home Collections/Sonshine Furniture Today Inc.; Richard Prisco, Appalachian State University; Sheila Edwards, Savannah College of Art and Design; Jane Nichols, High Point University; Chris Eitel, Vladimir Kagan Design; Adam Kessler, Association of Woodworking & Furnishing Suppliers; Christi Barbour, Barbour Spangle Design; Erin Berg, Furniture Today; Jay Anna Mize, Fashion Snoops; Russell Bienenstock, Furniture World; and Susan Inglis, Sustainable Furnishings Council.
"Those who have submitted their designs in the past will see that the entry process has been greatly streamlined and simplified over the years," John Conrad, executive director of the American Society of Furniture Designers, which runs the contest, , says. "And first-timers will find that it really is quite simple to have their best designs considered for recognition among the industry's most remarkable work."
The awards program closes to entries on July 15.