We all love a gorgeous wooden design feature, and celebrities are no exception. A viral TikTok video catalogs the best celebrity wood brags during home video tours: a table made from Winston Churchill's yacht, a 300-year-old backyard tree, doors sourced from all manner of historic homes, and tons and tons of teak. Stay in the know with our weekly roundup of headlines, launches, events, recommended reading and more.
Business News
Online retailer Overstock announced plans to shift its operations over to Bed Bath & Beyond's site—a decision that came shortly after it acquired the bankrupt company's intellectual property last week. As The New York Times reports, customers who visit Overstock's site will be redirected to Bed Bath & Beyond's, and Overstock's mobile app and rewards program will also be rebranded as Bed Bath & Beyond; the transition should be complete by August. Overstock CEO Jonathan Johnson told the NYT that the retailer will consider renaming its business entirely—part of its ongoing effort to update its image as a former liquidator.
Despite increasing risks of hurricanes and extreme weather, a growing number of luxury buyers are driving up home prices in South Florida, The Wall Street Journal reports. According to a new report from Zillow, the Naples communities Port Royal and Aqualane Shores ranked among the areas with the highest typical home values in the nation, topping traditional luxury hot spots like San Francisco, Manhattan and the Hamptons. At Port Royal, which ranked second on the list, typical home values stood at $16.46 million in April, nearly twice the amount in January 2020.
North Carolina–based textile maker Glen Raven agreed to sell its Strata geosynthetics products and related construction business to Hella Infra Market Private Limited, an India-based online procurement marketplace for construction materials. The terms of the deal were not disclosed. Strata, which serves as a solution provider for the construction industry, was initially acquired by Glen Raven as part of a larger acquisition in 2007. According to Glen Raven CEO Leib Oehmig, the sale will allow the company to focus on its core portfolio of fabric production, and is not expected to result in any job eliminations or disruption of Strata's operations.
Serta Simmons Bedding has emerged from Chapter 11 status after completing its financial restructuring, which reduced its funded debt from roughly $1.9 billion to $315 million. Moving forward, the company has planned a series of strategic initiatives to drive growth, including refreshing its product portfolio; increasing its investment in marketing; driving sales goals with its retail partners; and enhancing its supply chain and manufacturing network.
TikTok plans to launch an online retail store, Semafor reports, introducing its own merchandise in a new offering separate from its existing TikTok Shop feature. The company is purchasing its own inventory for the site—including a range of toys and kitchen items—sourced from manufacturers in China. Users will be able to shop the selection through a dedicated e-commerce tab within the app as well as through TikTok Shop, which typically allows brands to pay a commission to sell their products on the platform. The feature will be accessible in the U.S. version of the app and could debut as early as next month.
Beyoncé Knowles and Kelly Rowland are teaming up with Harris County in their hometown of Houston for the launch of a permanent housing complex, The Real Deal reports. The Knowles-Rowland project will cost an estimated $8.4 million, funded by the American Rescue Plan and other financial backers, and will create 31 new housing units in a complex designed to support residents with resources like mental and behavioral health counselors and transportation services. It is not the pair's first foray into development in Houston—in 1998, they channeled funds from their hit single "No, No, No" into the construction of a youth center in the city.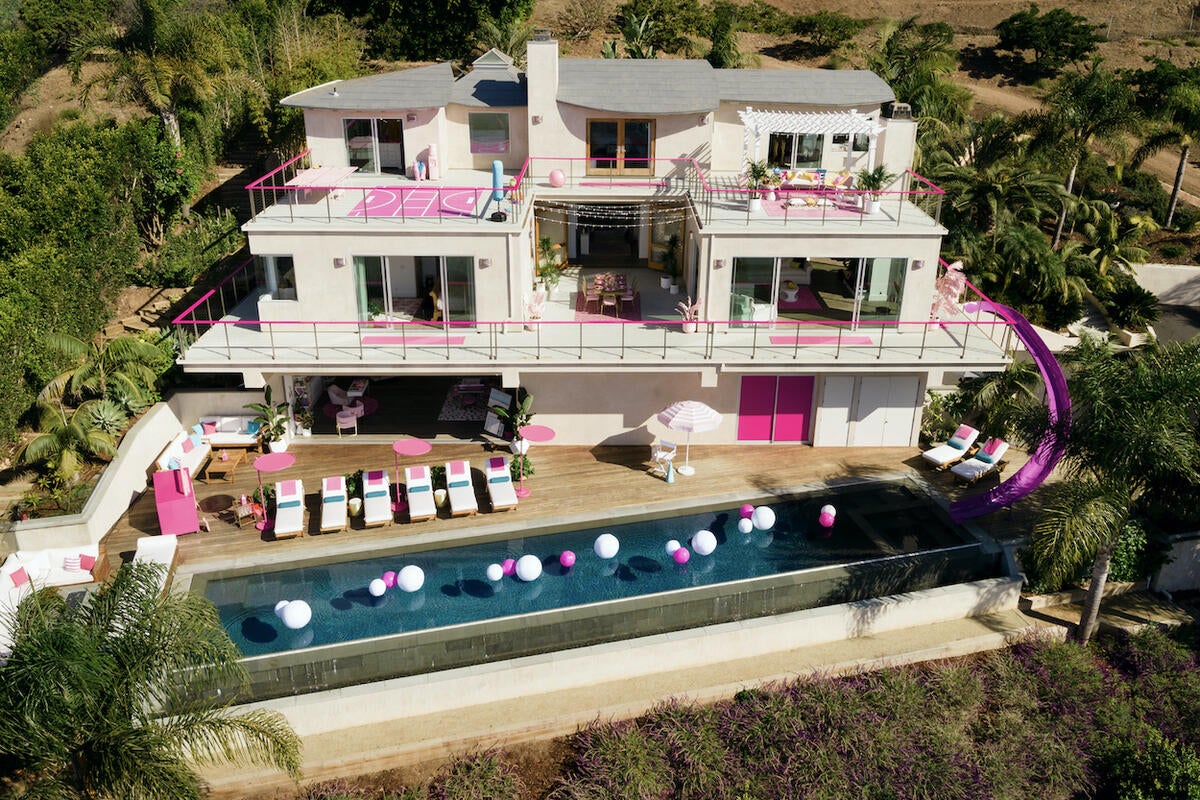 Launches & Collaborations
Timed with the release of the upcoming Barbie movie, Airbnb's newest limited-edition listing is a hot pink life-size version of Barbie's Dreamhouse located in Malibu, California. According to Dezeen, the waterfront property includes an outdoor disco, infinity pool, outdoor kitchen and more. Originally debuted in 2019 to celebrate Barbie's 60th anniversary, the home has been spruced up through the eyes of Ken, with elements like a Western-themed bedroom, cowhide rugs and horse-printed throws designed to nod to the character's love of cowboy culture. The listing will be available for up to two guests each on July 21 and July 22, with booking opening July 17.
California design studio Commune is revisiting its collaboration with 75-year-old heritage brand Heath Ceramics for a new line of dinnerware. The collection includes seven different bowl, cup and plate designs available in three different neutral shades. A portion of each purchase will benefit Art Division, a nonprofit dedicated to training and supporting underserved youth studying the visual arts.
Recommended Reading
While developers typically aim to highlight luxe amenities—swimming pools and fancy gyms—a new breed of apartment complexes is catering to spend-conscious and sharing-friendly consumers. As Julie Lasky writes for The New York Times, a growing number of rental buildings feature "shared goods," allowing tenants to borrow communal items—ranging from vacuums and blenders to bikes, scooters and trolley carts—or rent them with the help of startups like Brevvie, which enables buildings to install large-scale vending machines for temporary use of household and recreational goods.
After World War II, celebrated architect Frank Lloyd Wright designed a whopping 120 houses across 31 states. Today, a New York resident named Roland Reisley is the last original owner of a Wright-designed home, still residing in the space the architect designed specifically for his family's needs (revisions included an extra broom closet, bookshelves and more kids rooms). For The Wall Street Journal, Fred A. Bernstein checks in with the retired physicist, who reflects on the 71 years he's spent in the house so far, the community of fellow Wright enthusiasts he has befriended along the way, and why he believes beautiful surroundings have contributed to his longevity.
Cue the Applause
ASID announced the winners and scholars of its 2023 One to Watch program, which seeks to recognize rising talent from underrepresented communities within the design industry. The program allows up to 20 winners and eight scholars to participate in ASID events and conferences, mentorship programs and networking opportunities. For the full list of winners, click here.
Homepage image: California design studio Commune teamed up with Heath Ceramics for a new dinnerware collection | Courtesy of Heath Ceramics