A three-year, $300,000 partnership between Ferguson, the largest U.S. distributor of plumbing supplies, and SkillsUSA, an organization focused on promoting America's skilled workforce, aims to address a growing gap in skilled trades. The number of tradespeople in the United States is diminishing, while jobs in the skilled trades area are, according to the U.S. Department of Labor Statistics, forecasted to increase by at least 11 percent by 2026. The partnership endeavors to introduce trades to middle school students.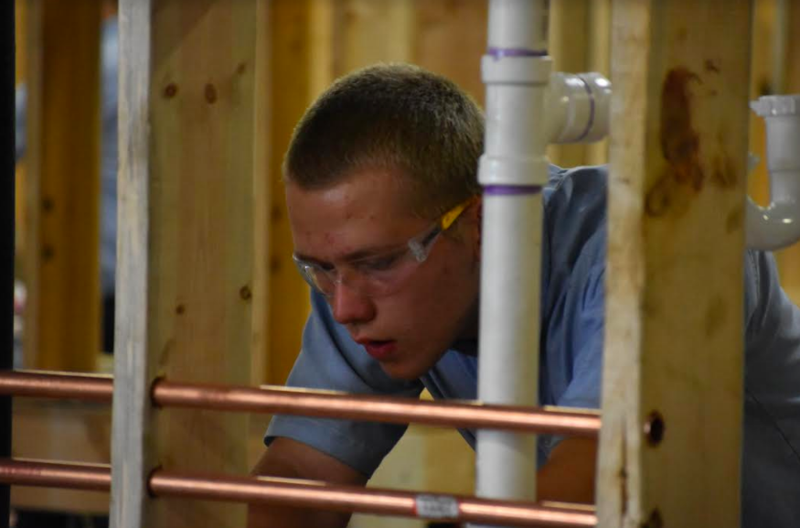 SkillsUSA is a coalition of students, teachers and industry leaders that work together to provide educational programs, events and competitions to promote and support career and technical education. Some of the home and building categories supported by the organization are woodworking, architectural drafting, cabinetmaking, electrical wiring, masonry and welding.
"The dwindling pipeline of skilled trade professionals is having a profound effect on our workforce and our ability to help our customers build and maintain America's infrastructure," said Kevin Murphy, Ferguson's chief executive officer. "We are working with many organizations like SkillsUSA to address the issue, and will continue to find new ways to illustrate that the trades are a viable career option. Our goal is to align education with opportunity and provide pathways for aspiring apprentices to enter the workforce."
The partnership will also involve Ferguson sponsoring the annual National Leadership and Skills Conference, working with the WorldSkillsUSA team and promoting the organization's mission.
"We are so proud to welcome Ferguson to the SkillsUSA family as an official partner," said Timothy Lawrence, the organization's executive director. "Ferguson's three-year partnership demonstrates a long-term, core commitment to the expansion of career and technical education curriculum in middle schools and our annual National Leadership and Skills Conference, the preeminent showcase of today's—and tomorrow's—skilled workers."