Though his construction company, Brewer Builds, may be approaching its 10th anniversary, Johnathan Brewer II isn't slowing down to celebrate. The Oakland, California–based general contractor, a familiar face on HGTV and DIY Network, has had a busy schedule of late: He joined forces with Habitat for Humanity to help rebrand its East Bay Silicon Valley outpost; lectured a carpentry class at Oakland's Laney College; and starred as the on-set carpenter for Home Made Simple, now airing on the Oprah Winfrey Network (OWN).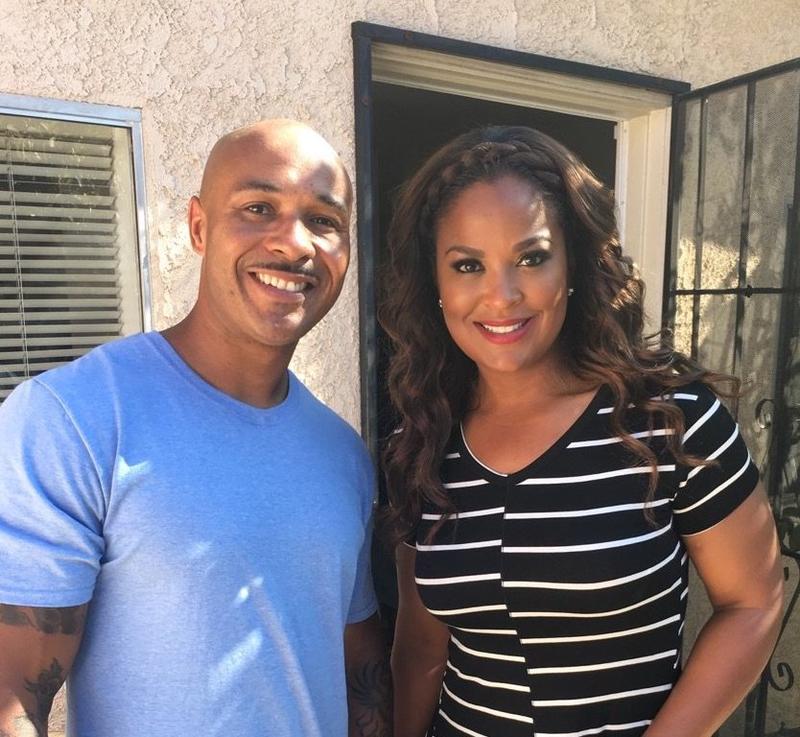 No matter the platform, Brewer is on a mission to raise awareness about one of the largest issues troubling the build industry today: the shortage of skilled labor. We caught up with the TV star contractor to learn how he's tackling the trade dilemma.
Congratulations on the 10th anniversary of Brewer Builds! What originally drew you to construction?
Thank you! Since I was young, I've always had an interest in tools and tinkering. I used to watch This Old House as a kid, and I was intrigued by their knowledge and what they built. I thought, "Wow, these dudes are really cool!" As a teen, I worked as a laborer during the summer for a general contractor. Fast-forward, I'm excited to have used my skills and to have appeared on several network TV shows on HGTV, DIY and now OWN's Home Made Simple, opposite Laila Ali.
Why should the state of skilled labor be on everyone's radar right now?
Since vocational training has been taken out of schools, the positive reinforcement of trades as a profession has fallen off immensely. The interest in being blue collar and the awareness around it has lulled. When in actuality, the profession is worth being promoted!
How are you reinforcing the "coolness" of these careers? And how would you encourage others to do the same?
I'm a true example of what the trades represent. Not only am I a proud first responder as an Oakland-based firefighter, but I learned the trade of construction. I started my own construction firm, Brewer Builds, and that has been one of the best things to ever happen for me. I earn a great living as a general contractor and truly enjoy the gratification of seeing a space that I helped transform. I'm in a position to give back and reinvest into my community, as well as to empower my hired employees and crew.
We know the men of This Old House are also involved in raising awareness of the skilled labor gap. Can you tell us about your recent work with them?
I just finished shooting a segment with Lauren Makk for This Old House called "Fix and Finish" for their online magazine. Lauren designed a space, and I swung the hammer to help bring it into fruition. It's the first of its kind, and I'm honored to be in the same company as my childhood construction heroes.
Do you have any other projects in the works?
I'm working on a few things this year that should be interesting. You'll soon find my tips and tricks inside upcoming issues of The Family Handyman. I've also been invited to join Habitat for Humanity Los Angeles in a partnership for its 2018 Hollywood Build project, along with the upcoming Builders Ball event at the Beverly Hilton Hotel. Stay tuned!