Norwalk Furniture, one of the legendary names in the upholstered furniture business, has weathered happy highs and devastating lows over its nearly 120 years in business. Today brings another major notch on Norwalk's timeline: Employees just learned the company is being sold—to them.
In an announcement to staff this morning, the Norwalk, Ohio–based company said it had signed an agreement in principle to initiate an employee stock ownership program, or ESOP, which is financial-speak for an arrangement where the employees become the owners.
If the next few weeks go as planned, the 12 local families who currently own Norwalk will hand over the keys to its 275 employees on September 1. "It's a good time for us," Norwalk president Caroline Hipple told Business of Home just before the deal was officially announced inside the company. "I'm so excited about this next step in Norwalk's history."
An ESOP—still a relative rarity in American industry, and especially in the home furnishings sector—is a business arrangement whereby the owners of a company sell it to its employees, who do not put up any of their own money, but instead earn shares typically based on how long they've worked there. The owners are paid back or bought out via varying methods, and employees cash out their stakes when they retire or leave the company. It's a step taken in recent years by the leadership at design-world businesses like Valdese Weavers, Heath Ceramics and Fireclay Tile, often in the hopes of boosting both morale and the bottom line.
Norwalk, which had been privately owned and did not release its financials or the terms of the ESOP deal, has been "nicely profitable," says Hipple. "If we weren't successful, we wouldn't be able to do this."
Following the sale, the company will maintain its focus on the custom upholstery business, which is based around its 440,000-square-foot facility in Norwalk, just south of Lake Erie, between Cleveland and Detroit. Hipple said the management team will not change: "If you ask what will be different on the other side, I'd say very little. We're going to do the same thing tomorrow we did yesterday."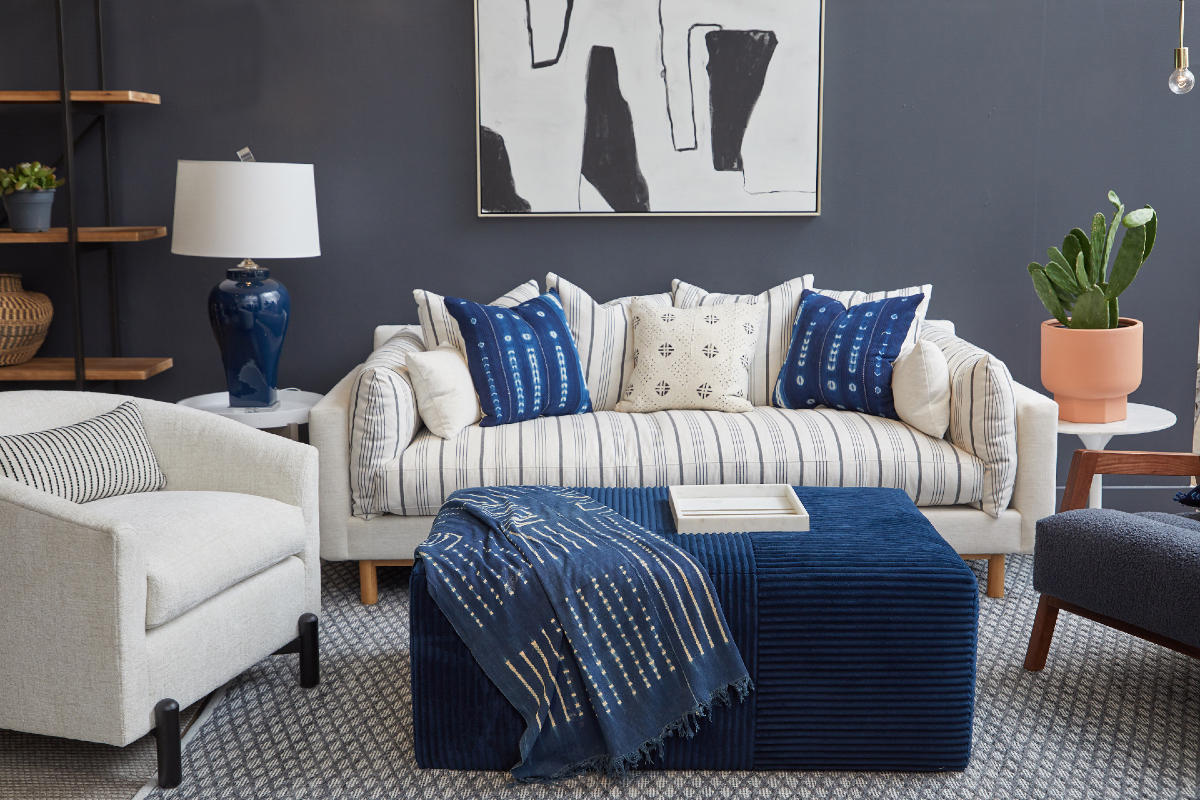 Courtesy of Norwalk Furniture
Norwalk's story began in 1902, and was primarily written by four generations of the Gerken family, who owned and operated the company until the recession of 2008. That dire financial time, coupled with a corporate strategy that focused on distribution only within its own branded stores, drove Norwalk to the brink of bankruptcy. That's when 12 local families, concerned about loss of employment opportunities in their small town of 17,000, banded together to buy, and then re-imagine, the organization.
Several years in, the company hired both Hipple and Dixon Bartlett to consult. Since then, Norwalk has slowly but steadily been rebuilt to sell custom upholstery through both the retail and designer channels. The two consultants have settled into long-term roles: Hipple as president, and Bartlett as chief creative officer. Dan White, a member of one of the 12 families, will step down from his position as CEO, but will remain on the board of directors after the transition.
The ESOP plan was one of several options the company considered as it worked to find a way to pay off investors and retain its workforce during the Great Resignation. Rather than selling itself to private equity or overseas investors, allowing the current workforce to take over seemed the best choice. "We have to have good employees, and this gives us the tools to do that," says Hipple. "We wanted to do it now, so our longtime employees get a benefit. These are the people who took the company to where it is today."
Continuing to provide jobs in the community—and rewarding those who already work for the company—made the ESOP a natural choice. "It will be a deepening of our culture. The employees will know if we do well, the profits will go to them," says Hipple. "And ESOP companies tend to outperform other types of companies, too."
Hipple's voice filled with enthusiasm as she looked ahead: "I feel we're carrying on the legacy of Norwalk. This is kind of a bookend to the entire process."
Homepage image: Courtesy of Norwalk Furniture
____________
Warren Shoulberg is the former editor in chief for several leading B2B publications. He has been a guest lecturer at the Columbia University Graduate School of Business; received honors from the International Furnishings and Design Association and the Fashion Institute of Technology; and been cited by The Wall Street Journal, The New York Times, The Washington Post, CNN and other media as a leading industry expert. His Retail Watch columns offer deep industry insights on major markets and product categories.