Fireclay Tile is something of a study in contradictions. At face value, the Northern California–based company is a straightforward maker of colorful, customizable ceramic tile. However, behind the scenes, CEO Eric Edelson—a Stanford Business School alum with a background in finance—brings an innovation-driven approach and a hefty dose of MBA energy to the company that feels as much informed by its Silicon Valley neighbors as it does by the standard manufacturer's playbook. Though Fireclay is more than 30 years old and traffics in the world's most ancient building material, it is occasionally referred to as a tile startup.
Perhaps it's no surprise, then, that last week Edelson announced a new ownership structure that takes its cues from the venture capital model. Under this arrangement, the company's 150 employees will all receive a slice of its future prospects. Effective immediately, glazers, shippers and salespeople alike became partial owners of Fireclay. If the company is one day sold, they'll cash in accordingly.
"[I myself] am motivated by equity and ownership, but it's less about the money than it is [about] knowing my effort will have an outcome," says Edelson. "That should be applicable to everyone in the organization. … When the company wins, our employees will win."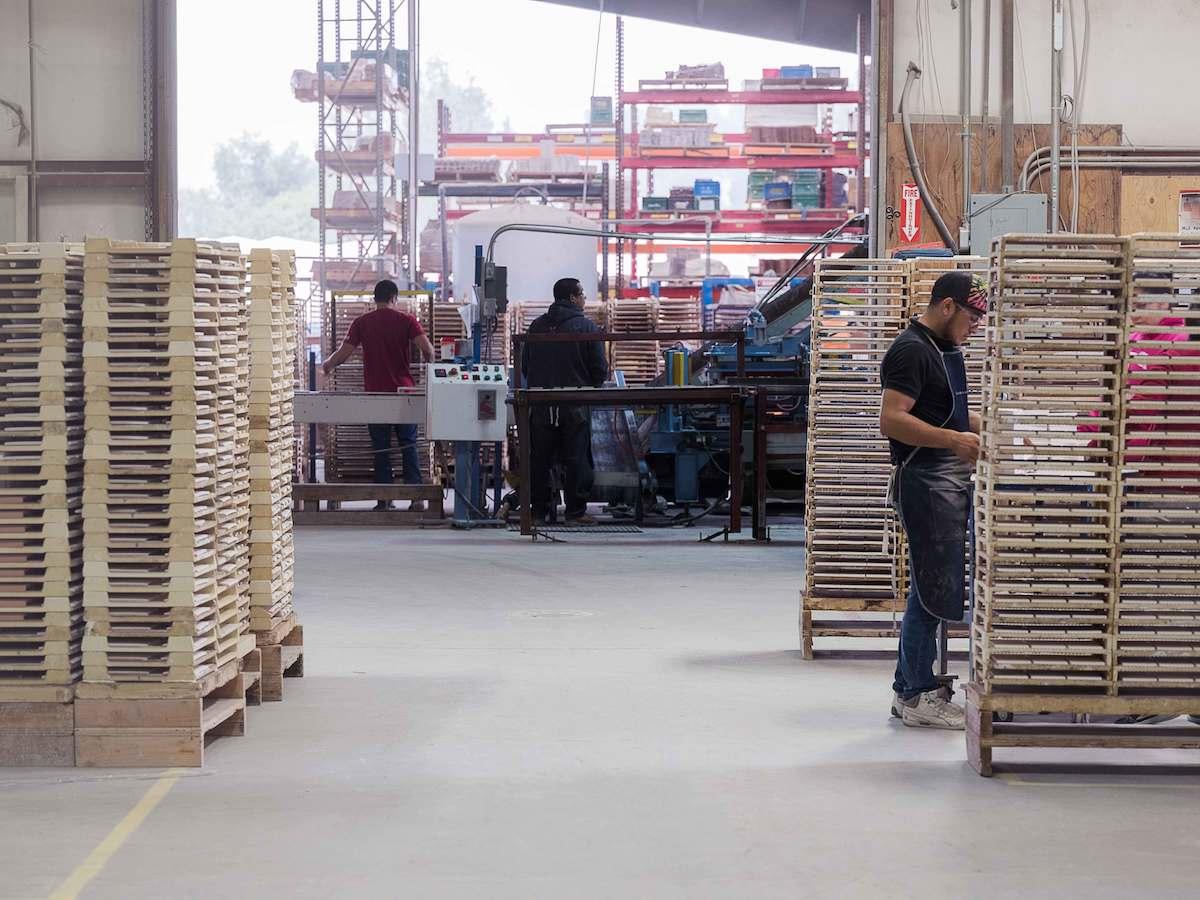 Courtesy of Fireclay Tile

The move comes at the end of a twisty path of ownership for Fireclay. The company was originally founded by ceramicist Paul Burns in 1986; when Edelson joined in 2009, he began slowly earning a stake in the company. Then, in 2013, Fireclay shifted its business model and took on outside investors to finance the change, further diluting the ownership.

Over time, as Burns became less involved in the business, the imbalance began to trouble Edelson. "I felt like we had so much of the company owned by people who were very passive," he says. "Then we had me and our employees. … We're doing all the work and it just didn't feel fair."

After an unproductive flirtation with a sale to a private equity firm, Edelson landed on what might seem like a simple, quick solution: Buy out Burns with the company's cash, then distribute his stake among the employees. As it turned out, it wasn't quite so simple, or so quick. "After we made that decision," says Edelson with a rueful laugh, "it took literally eight months."

There are good reasons for employees to have an ownership stake in their company. Some are idealistic: Giving workers a mechanism to share in their employer's success is a powerful tool for wealth creation and societal good. Edelson points out that, especially in a time when businesses across the spectrum are highlighting diversity and inclusion initiatives, giving all employees an actual slice of equity (he says Fireclay is 65 percent Hispanic, and that the company is equally split between women and men), is far more impactful than an Instagram post or promise to do better.

Employee ownership also tends to make good business sense. Studies reliably show that companies with this type of program tend to be happier, more productive and more stable. Still, employee ownership is fairly rare.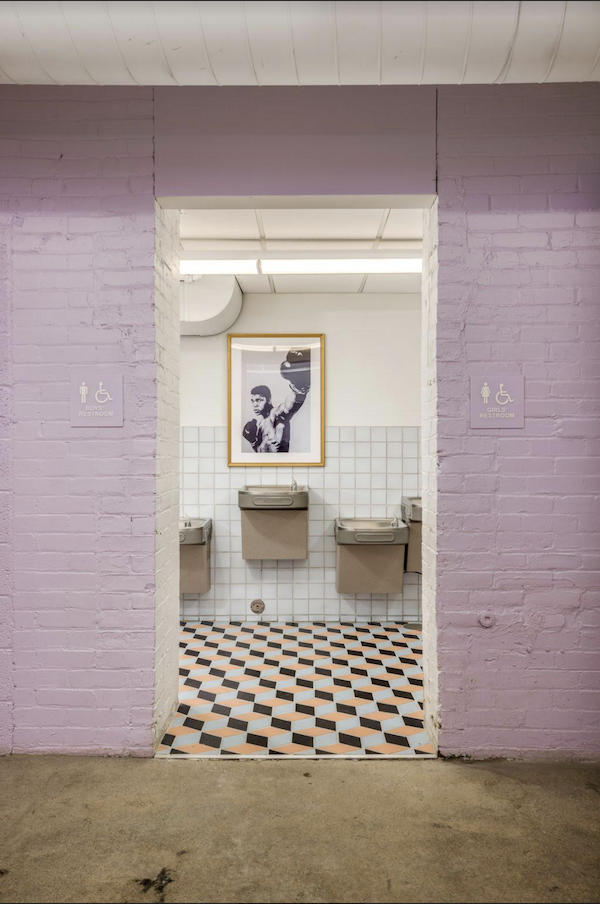 Courtesy of Fireclay Tile
The most obvious reason for that is simple: Business owners generally don't want to do it. In order to give a piece of the company to employees, someone else has to give theirs up. When a prior owner is bought out, the existing owners often simply split the new shares among themselves. Convincing Fireclay's existing investors and corporate board, says Edelson, took some doing. "My approach was: We're going to create a stronger value for everyone here, but we're going to do it in conjunction with our employees."
Giving employees an ownership stake can also make doing business more complicated. "Banks don't like it," says Edelson. "They want one owner that will cosign on loans. Financing and taking on debt for our [upcoming] expansion [into a new 80,000-square-foot facility] is harder with our employee ownership model. For investors, seeing so many owners on a capitalization table is daunting—they want a clean cap table. Any additional owner creates potential lawsuits and legal ramifications."
In other words, despite the obvious benefits of employee ownership, the business incentives rarely align to make it happen. When an owner does sell to employees, it's typically because the owner wants to retire, and would rather sell to staff than a competitor. (Such a maneuver is commonly called an ESOP, or Employee Stock Ownership Plan.)
But there's another, more surprising, reason why employee ownership programs are uncommon: The employees themselves don't always care. In the tech startup world, where businesses are built with the goal of being sold or going public, employees are highly motivated by stock options. But for the staff of a midsize manufacturer unlikely to list on the New York Stock Exchange or be bought by Google, the benefits of owning a fractional slice are more abstract.
"Ownership is complex. That typically is the excuse for people not to share more of it with their team," says Edelson. "They may say: '[Employees] are never going to understand it or appreciate it, they just want to get paid more.' And yeah, it's really difficult to give someone something and say, 'I don't really know if this is ever going to be worth anything, but when we win, if I win, then you win.' When you're trying to pay bills and get your kids to school, whatever your basic expenses are, that doesn't necessarily help."
It's an area where Edelson acknowledges Fireclay needs to improve: educating employees as to what exactly ownership means. This new distribution is actually not the first time Fireclay has taken steps toward employee ownership. When the company first took on investment in 2013, it created a 10 percent pool of shares to be split among employees, and Edelson admits that awareness of that fact has been lacking. "Even though we've had employee ownership for eight years, if you were to walk around our factory and ask, 'What does this mean?' You'd get a lot of blank stares," he says. "That's a challenge."
Edelson has plenty of time to get the point across, and plenty of room to play with. Over the coming years, a little over a third of Fireclay will be distributed to employees, based on seniority and role and tied to performance incentives. He is hopeful that the shift will come to make Fireclay a scrappier, more profitable company and deepen employee buy-in. (In that, Edelson can hardly be matched: When we spoke about the ownership program on Zoom, he was wearing a Fireclay beanie and a Fireclay T-shirt and was taking occasional sips from a Fireclay-branded water bottle.)
Edelson is also optimistic that employee ownership will become a more common phenomenon in the design industry. "We're hoping to be a leader and a differentiator—in this design community that tends to be very obtuse and lacking clarity, we really hope that Fireclay can be that pioneer," he says. "Let's be way more clear about our products, our companies and our people. Our hope is that transparency creates more good and more success."
If he's right, it's certainly early days. The most high-profile example of a design company with an employee ownership program is Heath. Like Fireclay, it's also a ceramics company, also based out of Northern California, and also helmed by an idealistic leadership team. Thus far, the kinds of companies interested in these arrangements seem to fit a type. But maybe they represent the crest of a coming wave.
"Ownership is this thing that people don't like to talk about," says Edelson. "They say it's complicated, it involves money, there's legal work—but listen, we're in the design industry. Design is complex. … Ownership is not that complicated. If we can acquire customers and get them custom fabric or tile, we can certainly figure out ownership."
Homepage photo: Design by Murphy Design | Photo by Sara Tramp