Expansion is the name of the game, with top companies opening showrooms and stores throughout the country. There is no slowing down for Farrow & Ball, which is opening its fifth California and New York locations, while designers are opening brick-and-mortar stores showcasing curated finds and offering design services, and the NEW YORK DESIGN CENTER sees a showroom renovation and addition. EAL rounds up some of the top picks for showroom openings on both coasts. 
EAST COAST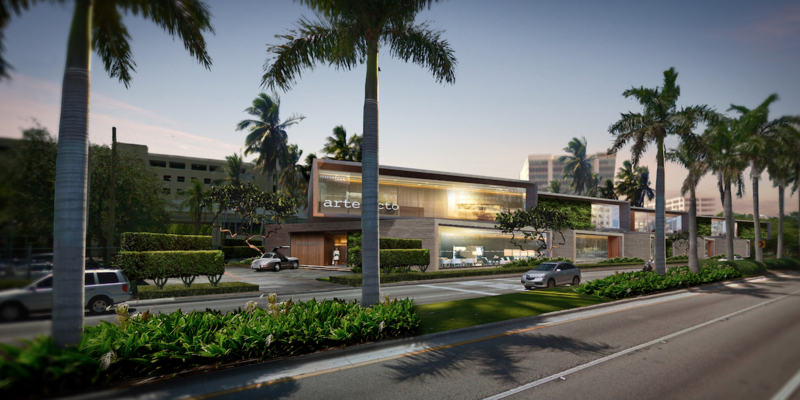 CONNECTICUT
Interior designer Robert Passal is opening a new showroom with partner Kim Alessi, next month in Greenwich. 
FLORIDA
AD WATERS opened its second warehouse this month to reduce lead times for East Coast clients and improve customer experience. Located in Florida, the new warehouse will ship orders once they are processed at the company's headquarters in Arizona. 
ARTEFACTO, the Brazilian furnishings brand, has announced plans for a new flagship in Coral Gables, set to begin construction this winter. The 45,000-square-foot, two-story showroom is being designed by DOMO ARCHITECTURE + DESIGN, the second collaboration between the firms. The design includes juxtaposed vignettes, which will showcase the brand's design collaborations and collections. (101 S. Dixie Highway, Coral Gables)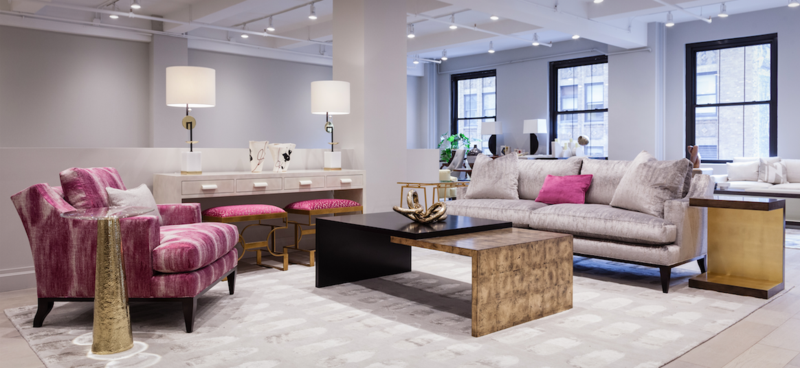 NEW YORK CITY
In collaboration with designer Robin Baron, THEODORE ALEXANDER renovated and expanded its showroom in the NYDC. Now, 6,000 square feet, the showroom features curated vignettes of designer collections by Michael Berman and Jamie Drake. (200 Lexington Ave., Manhattan)
MUNDER-SKILES is another brand making moves at the NYDC, opening a new garden furniture showroom. The company also launched a new online catalog and named Andrea Brooke as East Coast sales director. (200 Lexington Ave., Manhattan)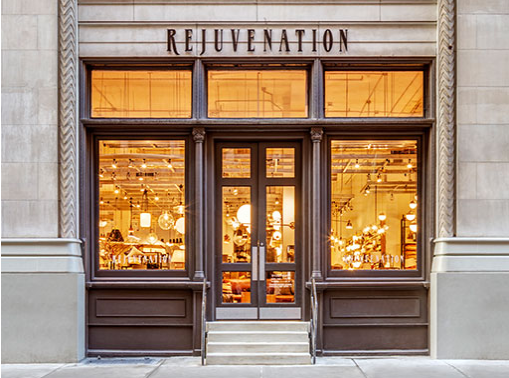 Portland-based, American-made furniture company 
REJUVENATION
 opened its first New York City flagship in March. The store carries lighting, furniture and accessories by independent designers, as well as antique and vintage finds. 
O&G STUDIO
 also debuted a new collection of lighting, furniture and hardware at the store. (3 West 20th St., Manhattan)
FARROW & BALL has expanded its offerings with the opening of its fifth location in the Big Apple earlier this year. Unique to this location are video screens, the first in any Farrow & Ball showrooms in North America, which allow visitors to view the entire wallpaper collection. (383 Atlantic Ave., Brooklyn)
NORTH SHORE ARCHITECTURAL STONE recently expanded its NYC showroom and is now showcasing pieces from AGOSTINO ANTIQUES alongside its unique stone retail pieces. (799 Broadway, Manhattan)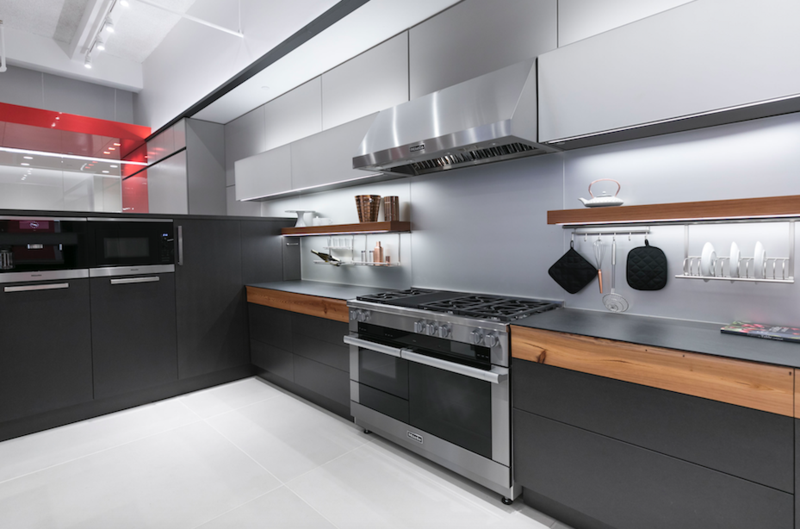 HÄFELE, the German LED lighting and kitchen company, opened a new showroom in the heart of the Flatiron District this year. The European-inspired showroom showcases hardware products for both residential and commercial projects. (22 W. 22nd St., 2nd Floor, Manhattan)
VIRGINIA
Susan Nelson and Todd Martz's new shop, Home on Cameron, opened this week in Alexandria. The store features curated finds by the pair, and they will offer design services, including home visits to present unique home decor options. (315 Cameron St., Alexandria)
WEST COAST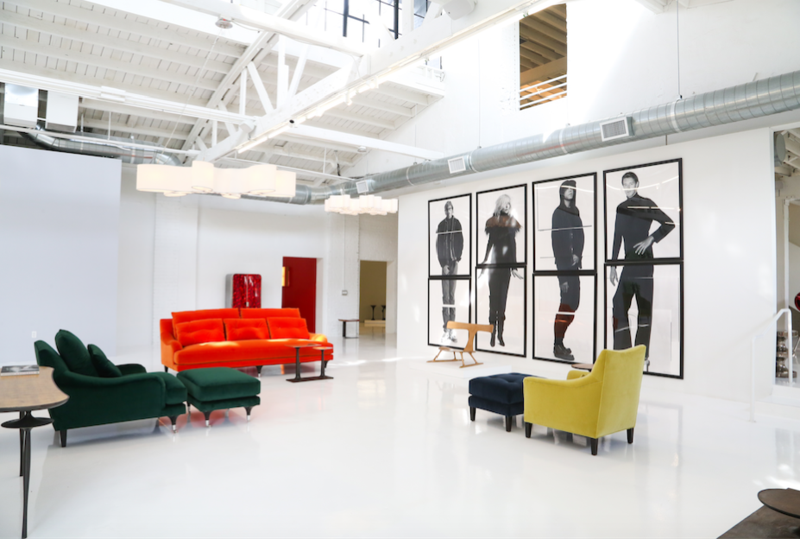 CALIFORNIA
Earlier this year, RALPH PUCCI opened its new showroom in Los Angeles after spending 11 years at the PACIFIC DESIGN CENTER. The new space, a former 1920s dance studio, is 13,000 square feet, with an outdoor courtyard. The showroom will feature a gallery by Hervé Van der Straeten, sculptures by Ruben Toledo, and collections by Richard Meier and Pierre Paulin later in 2017. (1025 N. McCadden Pl., Los Angeles)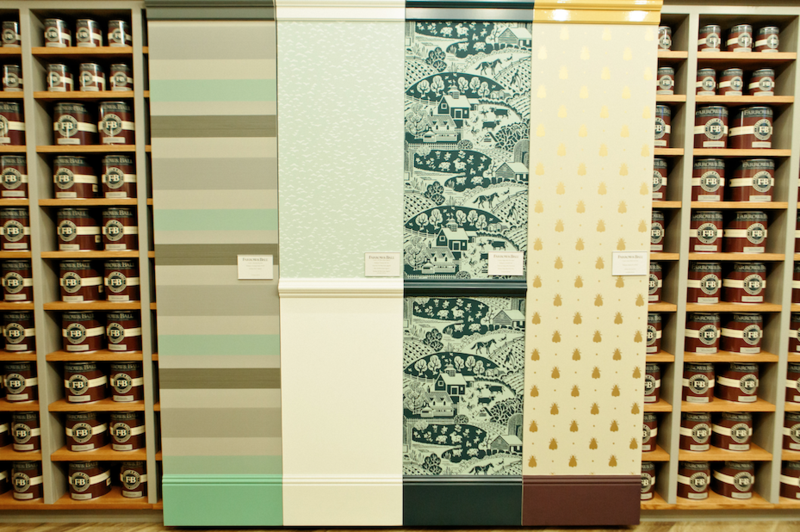 Continuing its expansion in the Golden State, FARROW & BALL opened its fifth California location earlier this year in Santa Monica. The store features a new color wall, with 132 curated hues and printed wallpaper patterns, and a color consultation desk. (1016 Montana Ave., Santa Monica)