Modernism Week 2017 was the most well attended in its history. The 97,000 attendance number was a 25 percent jump over the previous year. And the 17th iteration of the Palm Springs Modernism Show & Sale drew upwards of 10,000 people to its sale as well as some 1,250 attendees to the opening-night party.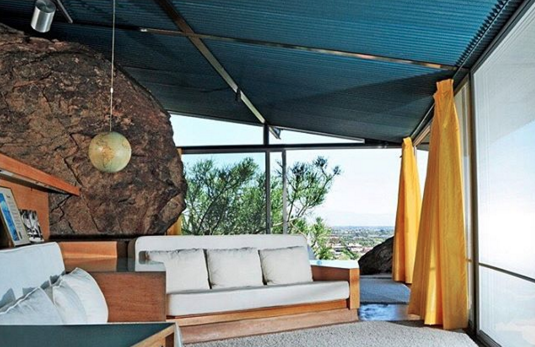 "We are thrilled that Modernism Week offered expanded opportunities for visitors and residents to learn about our community and enjoy Palm Springs and other desert communities," says J. Chris Mobley, Modernism Week board chairman. 
More than 85 national and international exhibitors showed vintage 20th-century design with a focus on midcentury modern. Among them were a number of new exhibitors, including Arroyo Artifacts of Pasadena; Den Mobler of Los Angeles; Dennis George Crow of London and L.A.; Edward T. Pollock Fine Arts of Brunswick, Maine; Pietra Gallery of Mexico City; Sideshow Interiors of London; and Studio 360 of Chico, California.
Exhibitors returning to the show included A La Mod, Porter & Plunk and Route 66 West of Palm Springs; Archive of Laguna; Funkis, Off The Wall and Reform of L.A.; Lisa Cliff Collection of Pasadena; Red Modern of Phoenix; and Sputnik Modern of Dallas.
"The worldwide publicity that the event generates continues to help brand the entire Coachella Valley as a mecca for modernism and architecture, which has a year-round influence on the valley's tourism and international stature," said Mobley. "The support of the City of Palm Springs as our Civic Presenting Sponsor and the larger community, our sponsors, partners, and volunteers makes this event one in which attendees plan to return to each year. In addition, we are overjoyed that we were able to disperse more than $1.3 million from ticket sales back to local neighborhoods and partners."