The Atlanta-based architect-developer John Portman, who founded the Atlanta Merchandise Mart, now known as AmericasMart Atlanta, and worked quietly to integrate his hometown, died on December 29, at age 93.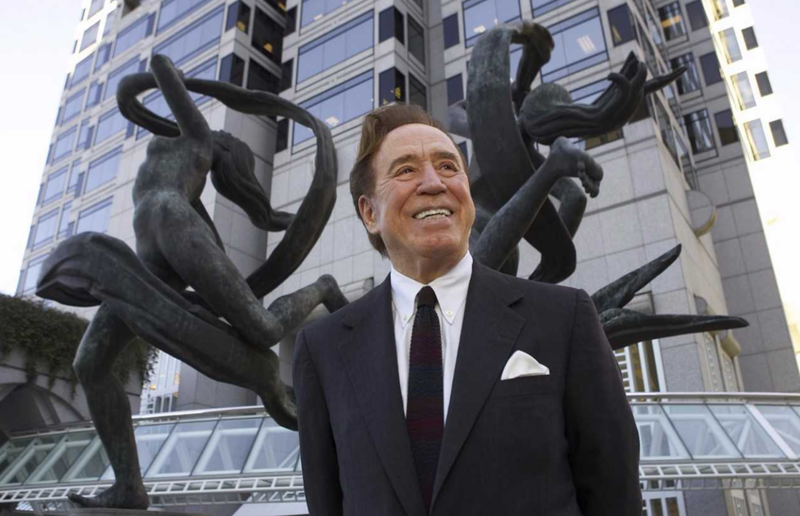 Known for his urban mixed-use complexes, Portman received criticism for the mix of his two professions, as architect and developer. "For Portman, design decisions were always rooted in the interpretation of basic human needs. Portman believed that architecture was created for, and exists to serve, life—to serve people—and Portman recognized that all people, wherever they live, are more alike than different. From Embarcadero Center in San Francisco and Times Square in New York, to Marina Square in Singapore and Shanghai Centre in China, he took people away from the congestion of urban life by creating spaces that are open and uplifting to the human spirit," reads Portman's obituary, written by his family. Portman, they recalled, "pioneered the role of architect-developer, weathering tremendous criticism from members of the architectural profession who viewed this as a conflict of interest."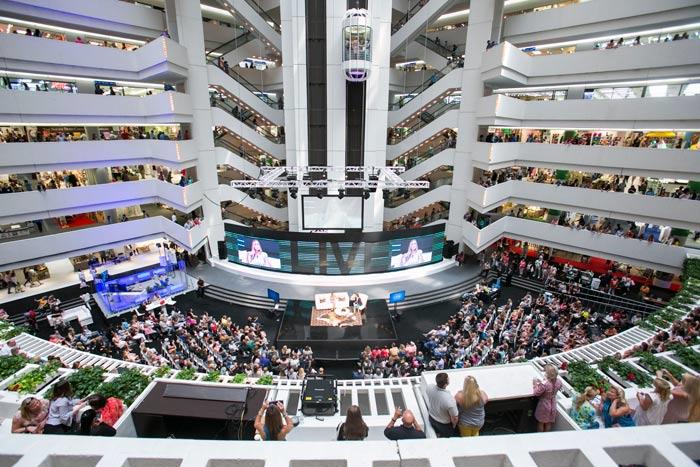 Portman founded the Atlanta Merchandise Mart 61 years ago in a converted office building during a time in the South of "white flight," when construction was moving to the suburbs and out of the cities. Following the success of the Merchandise Mart, Atlanta-raised Portman built the newer version of the mart downtown to promote development in that area of the city. He also played a quiet role in integrating the city, noted his family, by ensuring that the building's two restaurants would be the first "integrated eateries open to all his fellow citizens" in Atlanta. "He made no big to-do about this and the restaurants quietly flourished." Portman also served as a founding member of Atlanta's Action Forum, a now-defunct group of black and white business leaders focused on the goal of addressing racial issues and establishing Atlanta as a "city too busy to hate."

"
Throughout his life, one question guided every decision—how will this serve people and make a lasting contribution? Portman famously said,
'
It is through accomplishment that man makes his contribution and contribution is life's greatest reward.'
"
—Portman's family, in his obituary
Portman's other major projects included Atlanta's mixed-use complex, Peachtree Center, with office towers, retail and restaurants; the Hyatt Regency Atlanta hotel, the first integrated hotel in the city and part of the Peachtree Center; and the Westin Peachtree Plaza, which, when it opened, was the tallest hotel in North America (the Westin also was the first public facility in the city outfitted with a kosher kitchen).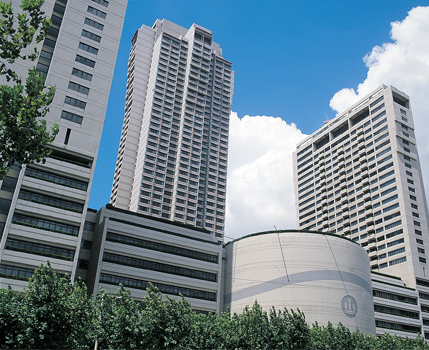 Projects outside his hometown included the design and development of the Brussels Trade Mart in 1975; The Regent Singapore, Portman's first international hotel project; and the Shanghai Centre, a large mixed-use complex.
Among his professional honors, Portman received the AIA Medal from the National American Institute of Architects for innovations in hotel design and the Silver Medal Award from the Atlanta Chapter of AIA for innovative design. He also served as a Fellow of the American Institute of Architects and a member of the National Council of Architectural Registration Boards, and received a lifetime achievement award from the Council on Tall Buildings and Urban Habitat.
Portman is survived by his wife of 73 years, Joan Newton (Jan) Portman; his children, Michael "Jody" Wayne Portman; John "Jack" Calvin Portman III; Jeffrey Lin Portman and his wife, Lisa; Jana Lee Portman Simmons and her husband, Jed; and Jarel Penn Portman and his wife, Traylor; his siblings, Glenda Portman Dodrill, Anne Portman Davis and Joy Portman Roberts and her husband, Phil; and 19 grandchildren, five great-grandchildren, and many nieces, nephews, cousins and other relatives.
The companies he founded and helped establish will continue with their existing leadership: architecture firm John Portman & Associates, real estate development firm Portman Holdings, and AmericasMart and ADAC (Atlanta Decorative Arts Center).