An increasing demand for residential construction, a dire need to confront the skilled labor gap, and a reassessment of the designer's value proposition were among the top conclusions in the 2018 Interior Design Outlook and State of the Industry (OIS). Presented by the American Society of Interior Designers (ASID), the 80-page analysis examines the economic outlook and emerging trends affecting the industry and offers an insightful forecast for the professional landscape ahead.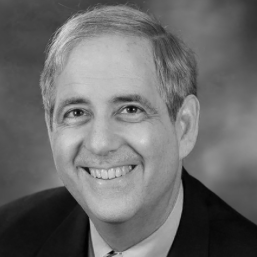 There are many positives to report from the latest review. Construction activity is stabilizing for the first time since the financial crisis. This past year alone witnessed more than a 6 percent increase in residential construction spending, including single- and multi-family construction and home improvement, which is a percentage that's expected to increase over the next few years. And albeit at a slow rate, interior design wages have been increasing.
However, several of the industry's biggest challenges remain. A shortage of skilled labor continues to pose a threat to employment. As of December 2017, construction employment ranked nearly 9 percent below its pre-recession peak. While apprentice programs are helping regenerate interest, the report claims even new graduates won't balance out the older workers leaving the industry. Other concerns surround the recent accelerations in the price of building materials, which show no signs of slowing, with costs expected to increase up to 6 percent on a year-to-year basis.

Without understanding the implications of current demographic shifts and technological advances, designers are at risk of losing their market share.
"The outlook for the United States economy is solid, moderate growth this year and next," says Bernard M. Markstein, president and chief economist at Markstein Advisors. "Construction will hold its own, while hospitality, office and retail construction will grow more slowly … and residential construction will remain a strong growth area. Within this changing landscape, there are many opportunities for the interior design industry."
Without understanding the implications of current demographic shifts and technological advances, designers are at risk of losing their market share. According to OIS researcher Michael Berens, the time for designers to reposition their services and enhance their value propositions is now.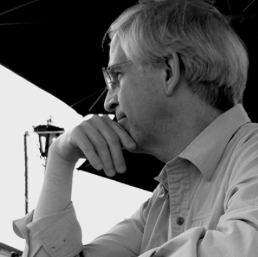 "With the economy growing, tax incentives for companies, and continued demand for remodeling services, the interior design industry should continue to see positive growth in 2018," says Berens. "However, designers face a number of challenges, including competition from non-design and technology providers. The issue for the profession is not whether there will be a demand for interior design services, but rather, of what kind and provided by whom."
Where to begin? Berens suggests designers familiarizing themselves with the technology syncretism unfolding in today's industry. Integrating robotics, artificial intelligence and virtual reality into design projects builds the client experience, and it's important to understand their functions. Closing this knowledge gap will also level designers against the increasing competition from non-designers, a category that includes smart-device design apps, cloud-based software tools, design-project crowd-sourcing sites, and low-fee web-based design services.
A growing consumer interest in the areas of behavioral and wellness design, as well as a "one-stop shop" firm that can handle all aspects of the construction project, are among the ideals that are anticipated to shape the future of the industry. In order to remain relevant, Berens says, the designer value proposition of today has to grasp all of a client's concerns, including functionality, security and health, wellness and safety, and sustainability.