Like most interior designers, Stephanie Rodriguez Purzycki has found that she's hardly able to step into a friend's home before they're asking her for decorating advice. "Whether it's asking where they should hang art or what paint color they should choose, people value the opinion of a professional," says Rodriguez Purzycki, principal of the Connecticut-based firm Drive Hospitality. "I started to see it as a niche market—people who don't necessarily want to hire a designer, but want someone with a trained eye to help finish their spaces." She saw a way to monetize that gap, co-creating The Finish, a service that offers the services of a professional interior designer one hour at a time.
Co-founded with former design editor and digital marketer Kaitlin Madden Armon, the pair launched The Finish in November 2019, using Fairfield County, Connecticut, where they're both based, as their test market, but with the intention of expanding to New York and other metro areas by the end of 2020. It works like this: if you have a small-scale design issue (picking out a new sofa, styling your built-ins), you describe the project and your style, and The Finish schedules one of their designers to come to your house for an in-person consultation. "It gives people the chance to ask a professional all the design questions that they've always wanted to ask," says Madden Armon.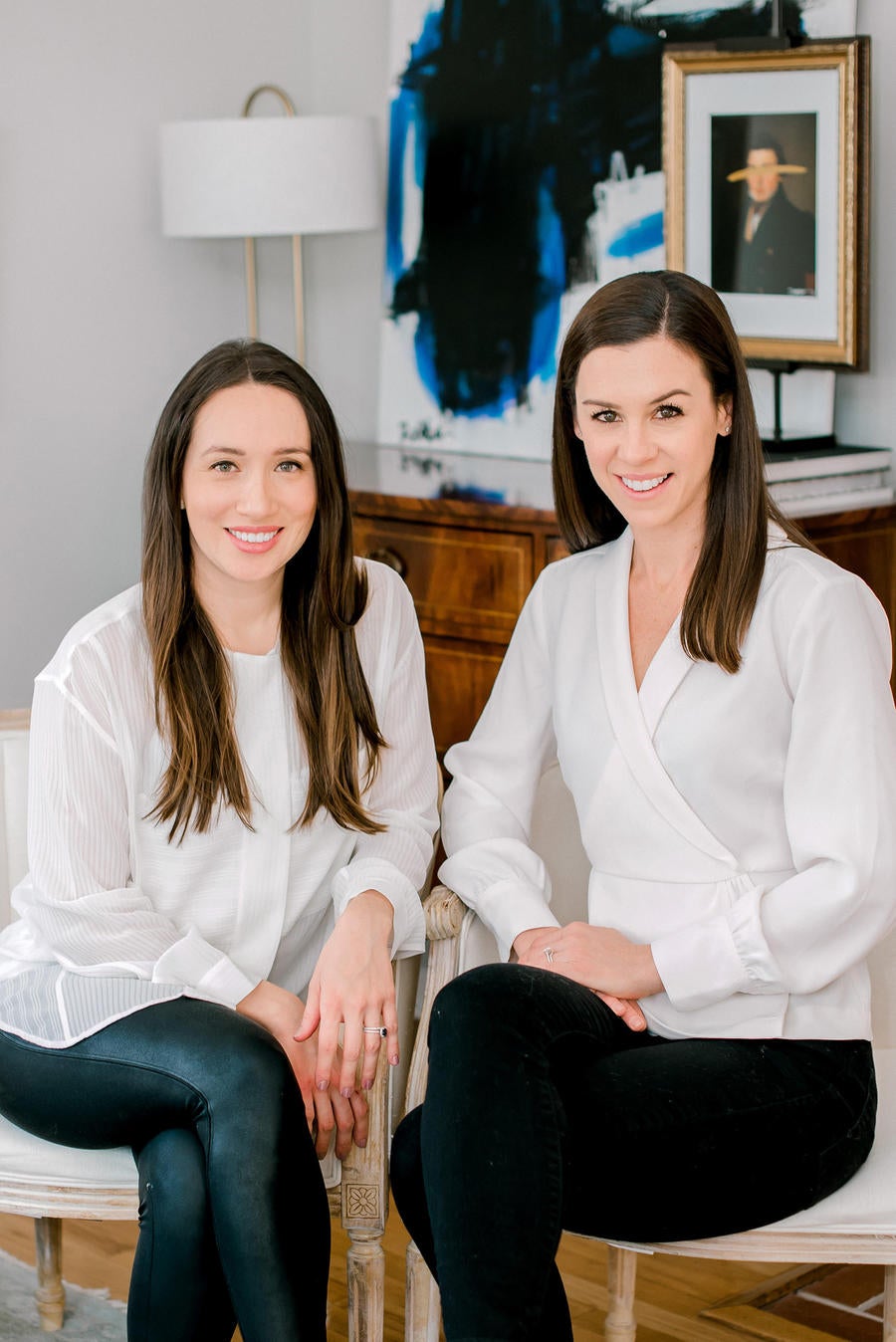 The Finish currently works with six designers on a freelance basis, all of whom either have an interior design degree or are presently working for a design firm. The going rate on the site is $100 per hour, but they're considering implementing a sliding rate in the future, based on the experience level of the designer. Because the service focuses on quick, small projects, The Finish is hoping to attract designers who are interested in building up their portfolio.
If, say, you're an early career designer working at a big name firm, odds are you won't have much of your own work to show. With The Finish, burgeoning designers can spend a few hours outside their day job and use that work to populate their Instagram grid or their web portfolio. For designers with their own firms, The Finish allows them to take quick jobs in between larger-scale clients, giving them a chance to fill in gaps in revenue and, potentially, meet new clients if that one-hour appointment should tempt someone to hire the designer for a bigger job.
Ashley Sheping, a designer who works at Douglas Graneto Design in Greenwich, started working with The Finish when it launched last fall, hoping to reach clients with a more modest budget that she could work with on the side under her own firm, Fort Interiors. "I thought this was such a great concept because people are often intimidated by the design process, don't have the budget or are confused by what they need to ask for," says Sheping. "This streamlines the relationship in a way that makes it easier for both parties."
While most of the clients Sheping has met on the platform have requested help shopping or sifting through fan decks, there has already been one who ended up turning into a much bigger fish. "She initially just wanted help picking paint colors and styling her mantelpiece," says Sheping. "But she called me back with a punch list and now we're knocking down a wall, moving light fixtures around and adding built-in banquettes in her kitchen." It's that potential that Madden Armon and Rodriguez Purzycki are hoping will appeal to more designers as they explore expanding into cities like New York, Chicago and San Francisco.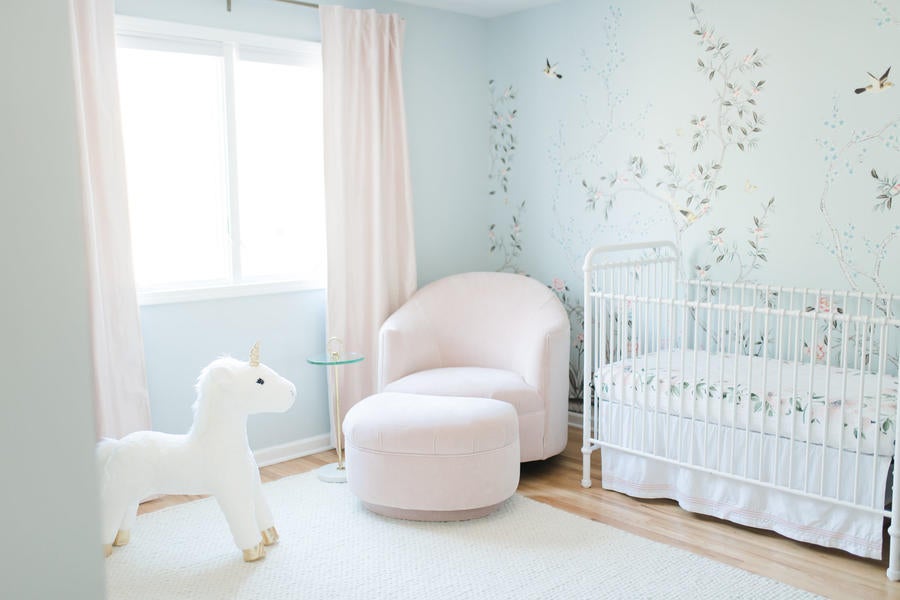 Because they're choosing to focus more on styling and sprucing than full-service interior design, The Finish will only accept projects of a certain scope. "The name of the company speaks to the kind of project that we want to take on," says Rodriguez Purzycki. "We want to stay away from something like a kitchen renovation, [and instead] focus on the everyday consumer who might not have the money to completely hand over their home to an interior designer, but does want all of the stuff in their home to tie together." But, she adds, if a client wanted a designer's advice on a renovation and has some easy questions, that's an appointment they'll set up. (As a rule of thumb, they won't take a project that requires an additional tradesperson, be it a contractor or electrician.) And if a client has already been working with one of their designers, as in Sheping's case, the client is welcome to hire that designer on a larger scale outside of the platform.
Both Madden Armon and Rodriguez Purzycki imagine their target client to be young parents who are navigating furnishing their first family home—young men and women "who have a sense of style but just haven't been able to find time or the help to execute their vision," says Rodriguez Purzycki. "We joke that this is more about being a design therapist. Because they're there to help you answer questions and hold your hand through big decisions that some people find really hard." The Finish has also found a niche styling rental properties for local Airbnb hosts. Now that the rental site offers the "Airbnb Plus" designation, which places a priority on the style and comfort of a property, many owners are looking for interior stylists to help their spaces reach the next level.
Though the initial booking happens digitally, The Finish is not an e-design platform. They're not offering to design a room outright or trying to sell you anything but a designer's time. Madden Armon and Rodriguez Purzycki are intent on the in-person aspect staying integral to the service, even as they look at expanding. "It's still a hyper-local concept where you're only getting a designer from within a certain radius and you have that really personal connection," says Rodriguez Purzycki. The local element is part of what appealed to Sheping. "Unlike working for an e-design platform, you're still providing a one-on-one experience to your clients," she says.
As much as they want to help design-minded people pull their homes together, helping boost the careers of other interior designers is a huge perk to the founders. "I'm an interior designer and I run my own business and I spend most of my time trying to find clients and working on my marketing," says Rodriguez Purzycki. "Hopefully, if we can get that obstacle out of the way for people, then interior designers get to do what they love, which is to design and be creative."
Homepage photo: A kitchen by Ashley Sheping | Courtesy of Fort Interiors