The Colonial Williamsburg Foundation, the organization that operates the Virginia living-history museum, has long made it a mission to preserve historical trades, employing an array of blacksmiths, woodworkers, weavers, bookbinders and tinsmiths who demonstrate their craft to rapt audiences. It's with that same commitment to traditional American craftsmanship that it has launched its newest endeavor, a category-spanning brand called Craft & Forge, which aims to capitalize on the design industry's maker craze.
The foundation has been watching the demand for small-batch, maker-crafted goods rise over the past few years, and enlisted the expertise of California-based licensing agency Thread LA to lead the development of a sister brand that leverages the foundation's vast archives—including early American prints, patterns and furniture designs—in a modern interpretation targeting a new demographic. "There's a growing community of younger consumers who are looking for quality design with stunning details and a story," says Cindy Elfenbein, one of the co-founders of Thread LA.
The resulting collection marks Craft & Forge as a comprehensive lifestyle brand, offering everything from tabletop and furniture to seasonal decor, food and beverage. Thread LA enlisted artisans to collaborate on the collection's design, creating an assortment of products that range from the mass-produced (dishware) to the more bespoke (handmade copper pots). The entire collection is designed and made in America, a quality that Elfenbein and her team felt was crucial not just to the brand's integrity but to the millennial shoppers they're hoping to reach. "The Colonial Williamsburg brand is timeless and authentic, and it has deep roots in this country," she says. "We wanted to bring that to life in a new, modern way."
Though most Americans think of Colonial Williamsburg as a field trip or vacation destination, the organization has a history with product. Its archives have spawned over 100 licensing deals, including reproduction wallpaper with Adelphi Paper Hangings, fine china with Mottahedeh, furniture and decor with Global Views, and even a line of paint with Benjamin Moore. The brand has long attracted and inspired a certain set of traditional design enthusiasts (designer Anthony Baratta went as far as living in Colonial Williamsburg's Palmer House for a bit in 2019 as the foundation's inaugural designer-in-residence), but as millennials (and Gen Z adults) seek a more homespun, relaxed take on Americana, it was a logical step for the foundation to spin off Craft & Forge as the brand's younger, hipper sister.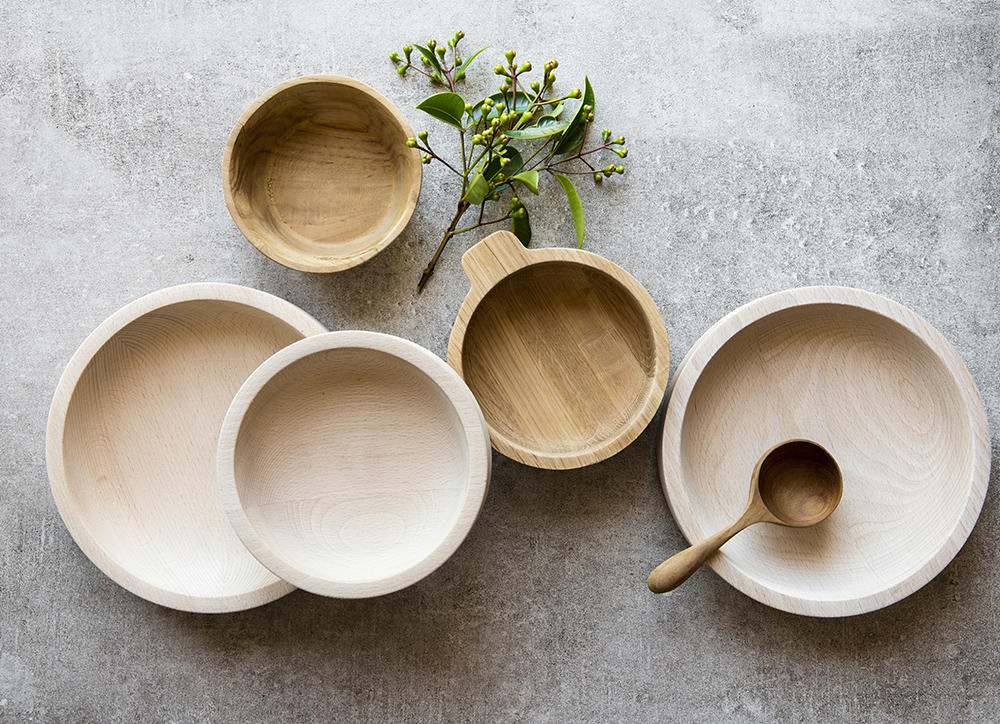 The debut Craft & Forge collection will launch later this year in specialty stores and direct from its website. Ahead of that drop, the new brand will host its first event, the Craft & Forge Artisan Exchange, on September 22 and 23. The two-day initiative will unite Colonial Williamsburg tradespeople with four modern artisans who use classic trades for the contemporary market: carpenter, farmer and blacksmith Annie Briggs; artist and weaver Lindsey Campbell; metalsmith Sara Dahmen; and culinary historian Michael Twitty. The visiting and resident artisans will collaborate on-site in the museum's trade shops, sharing ideas and techniques. "Craft & Forge is informed by the past but re-imagined for today," says Suzanne Kolb, principal of Alligator Clouds, a branding agency that developed the event for Colonial Williamsburg. "We took that idea and applied it to this experience, bringing modern artisans together with their counterparts at Williamsburg, who are trained in the more historic techniques of these trades."
During the exchange, the visiting artisans will have access to the foundation's archives, an opportunity that Kolb hopes can both educate and inspire. "The fact that there still are young artisans learning these crafts, that's proof that preservation efforts have worked," says Kolb. "Continuing to grow that community and inspire people to think about the historic tradition behind these skills is key to the mission here, as a portion of sales of Craft & Forge pieces goes back to supporting education around these trades."
While the event isn't open to the public, it will be heavily documented on Instagram, with live videos and other content to engage consumers interested in the process. "Today's shoppers love to see the making of things and to get a glimpse of the artistry that goes into bespoke pieces," says Kolb. "We want them to feel part of this community of makers and to see that you don't have to be able to make a copper pot to appreciate it—you can just follow along."
Homepage photo: Furniture from Craft & Forge's forthcoming debut collection | Brooke Fitts Photography