Business of Home editors review three of this month's most eye-catching new design books: A charming collection of Anthony Baratta's 12 latest projects, a vivid floral design guide by Christin Geall, and a candy-colored memoir by designer Tina Nicole.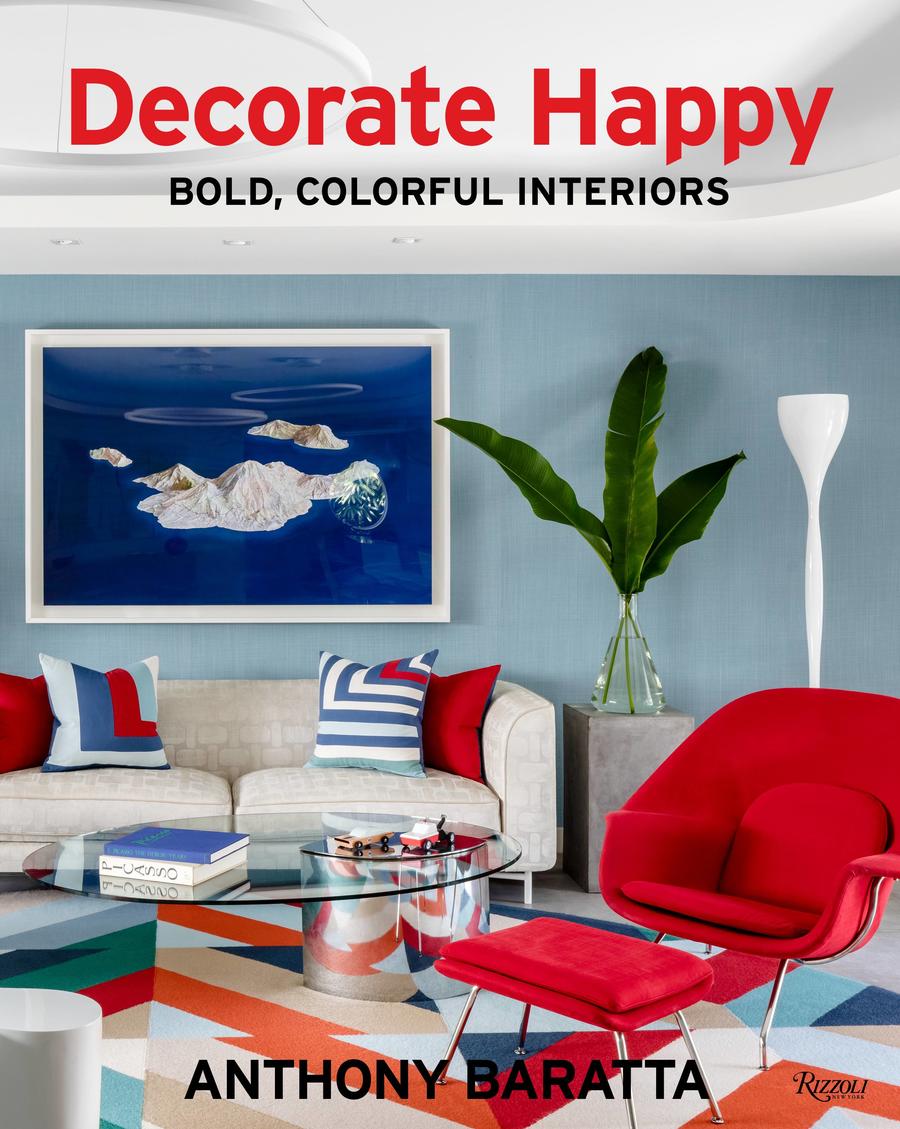 Decorate Happy: Bold, Colorful InteriorsBy Anthony Baratta with Antonia van der Meer
Anthony Baratta, icon of classic American design, releases his first solo monograph (his prior books were credited to Diamond Baratta, the firm he ran with late partner William Diamond). Each home profile comes with decorating ideas tailored to the project theme: lederhosen colors and sweater-inspired patterns for a mountain escape, bright red walls in a seaside abode, and a mod-meets-maximalist living room in a contemporary Florida home.
Joie de vivre: In a California home, Baratta adds fresh charm to French country motifs through bright colors—magenta upholstery accents offset marble molding, and cornflower blue stripes balance a sunny garden seating nook (pages 148–149).
Choice quote: "People's lives are like colorful quilts—all of the crazy pieces eventually come together to form one amazing, beautiful whole. No one's life story is a simple beige blanket. … To decorate happy, let your home be an extension of yourself and look for things that bring you joy" (page 7).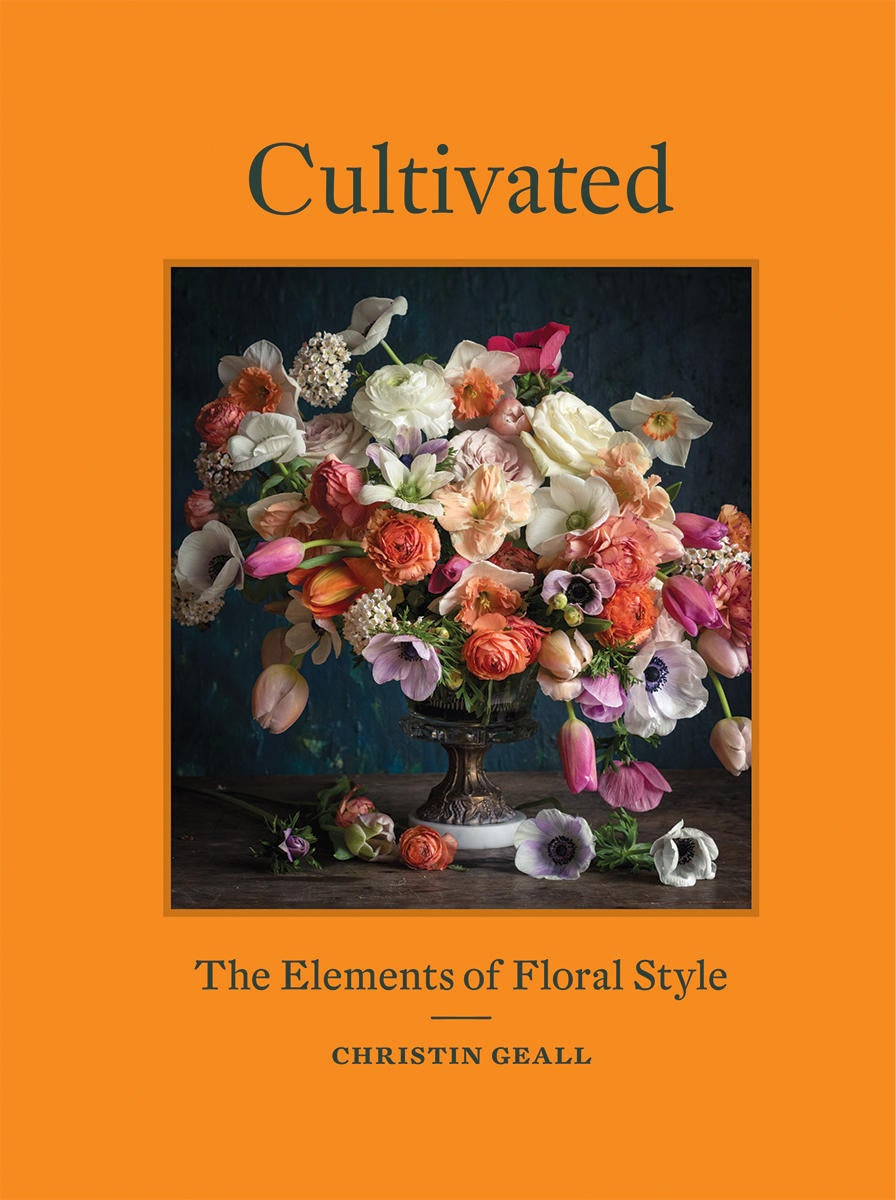 Courtesy of Princeton Architectural Press
Cultivated: The Elements of Floral Style
By Christin Geall
In her verdant book, designer, writer and photographer Christin Geall speaks to the art of floral arranging—touching on everything from how floral color enhances a room to which flowers evoke a sense of place. Page after page of dramatic photographs are interwoven with insightful design principles drawn from international floral traditions, including expositions on embracing wabi-sabi, the Japanese appreciation of beauty in imperfection, and how to harness the fact that Western culture has conditioned people to read from left to right for maximum visual impact.
Hold standard: Beyond the breathtaking photos are words both personal and pragmatic. Geall's chapter on vessels gives a historical dimension to floral arrangements with the potential to deepen any interior's story—in an Italianate room, use milk glass; in an English country home, opt for the matte finish of a weathered pewter vase (pages 49-61).
Choice quote: "While a seasoned florist may know what lives or dies and what goes with what, inexperience and curiosity can lead to innovation" (page 62).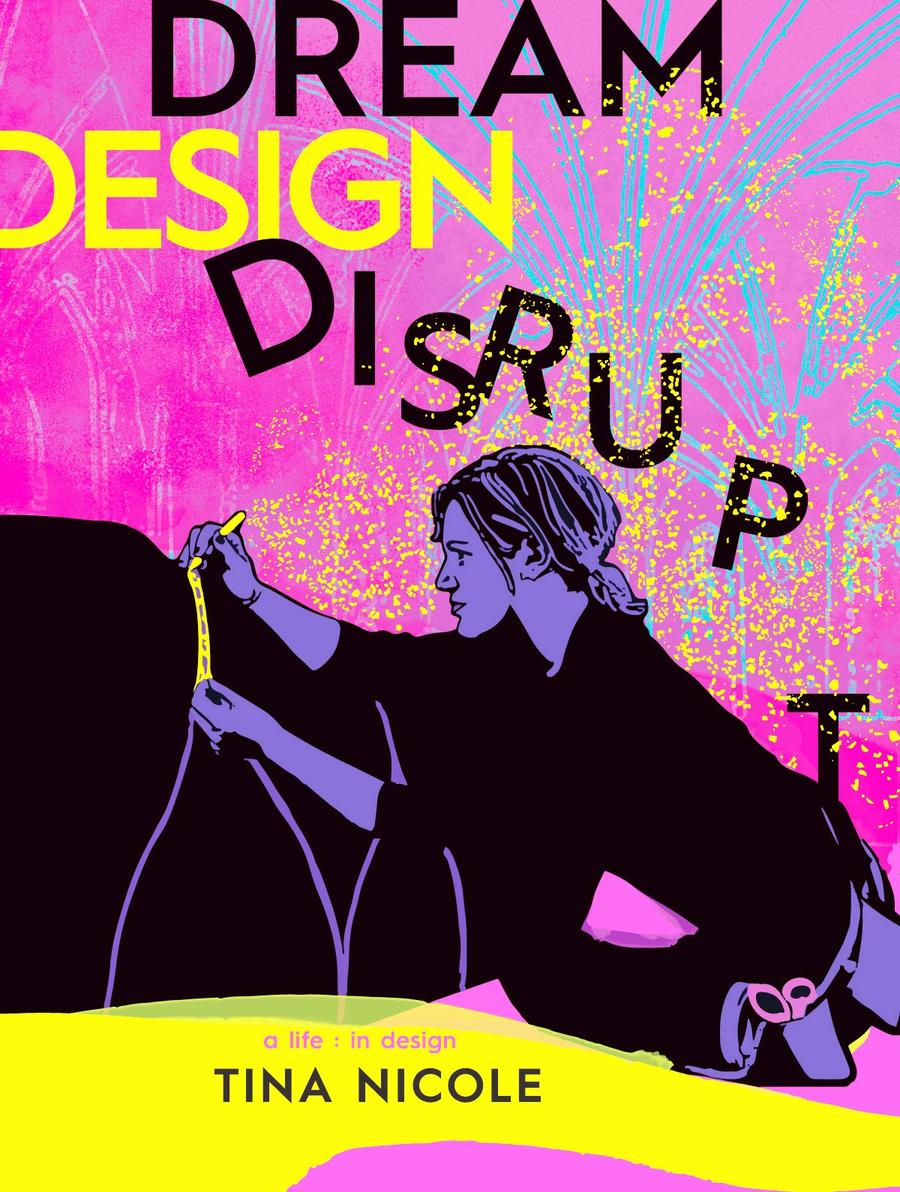 Dream Design Disrupt
By Tina Nicole
In this book's bright pages, Los Angeles–based designer Tina Nicole (co-founder and co-owner of furniture brand Nathan Anthony) offers a retrospective of her wide-ranging career, sharing why the road less traveled is her creative MO, how an '80s punk aesthetic has influenced her work, and the importance of confidence in design.

Behind the seams: Nathan Anthony's Dali chair—named after the Spanish artist's iconic mustache, with a diamond pattern shaped by leather petals of assorted sizes—is a testament to Nicole's approach: conventional pieces met with a little rebellion (and a lot of joy). One day, taken with the dimension of the underside of a half-finished tufted piece, she developed her "reverse tufting" technique, and hasn't looked back (pages 109–111).
Choice quote: "In the end, it is handcraft that elevates a design to the level of art—that makes a piece beautiful, comfortable, durable and memorable" (page 131).
Check out BOH's previous round of reading picks.
Homepage image: Courtesy of Rizzoli