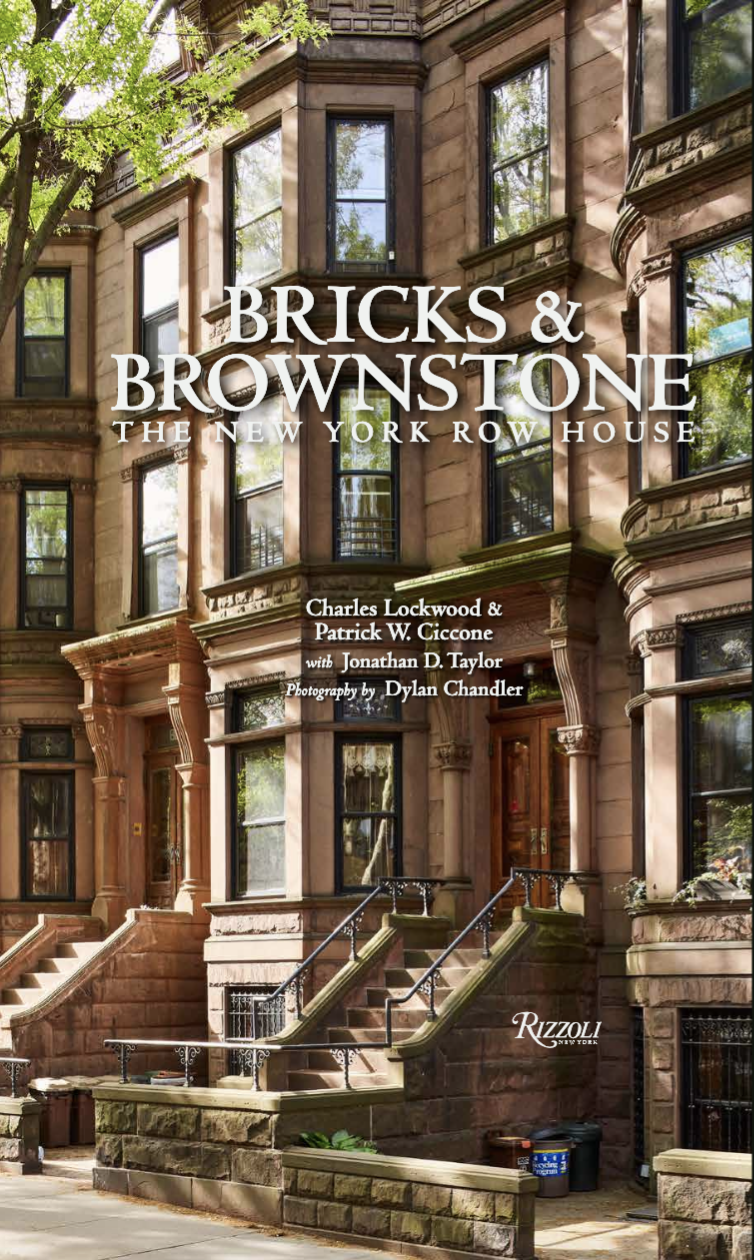 Bricks & Brownstone
By Charles Lockwood and Patrick W. Ciccone with Jonathan D. Taylor
Originally published in 1972, Bricks & Brownstone remains the only in-depth volume that explores the history of the brownstones that have become New York City icons. The latest edition from Rizzoli features an updated text along with newly commissioned color photography and takes readers on a revamped tour from Colonial construction through World War I, touching upon the various styles that have shaped the facades along the way. This ode to the New York row house tells a comprehensive story of the cultural evolution of the city, set against the familiar nostalgia of the houses that helped shape it.
The eye-opener: Victorian-era New York City was characterized by a huge influx of commerce, and with it, wealth. A 1936 photograph of Rhinelander Gardens (102–116 West Eleventh Street, Greenwich Village) suggests a Venetian palazzo more than a New York apartment, with deep-set porches adorned in delicate quatrefoils (pages 130–131). —Marina Felix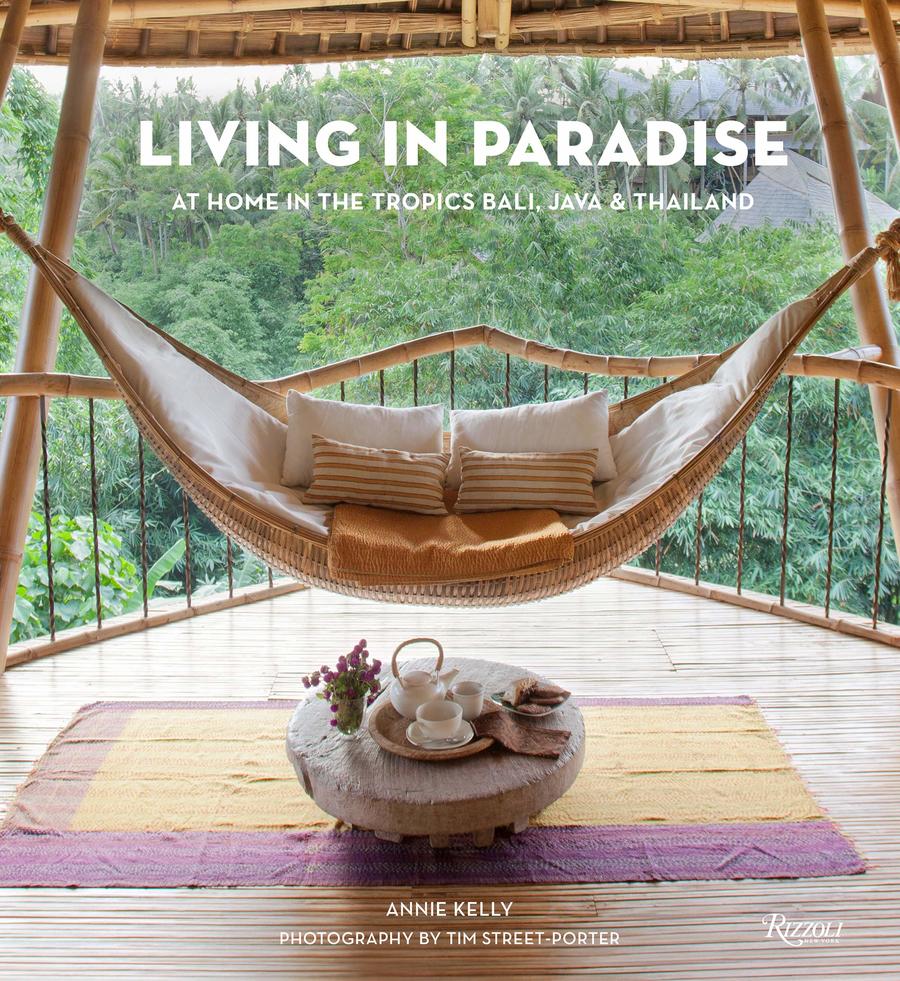 Living in Paradise
By Annie Kelly
The exotic allure of Southeast Asian tropical locales has piqued the cultural curiosity of Americans since the 1930s, when tourists first started visiting Bali. The pages of Living in Paradise teem with the imaginations of Balinese, Javanese and Thai homeowners who build their homes without the worry of a cold season. The interiors are often open to the outside, with indigenous architectural styles that are made all the more interesting for the local materials—bamboo, Indonesian textiles, rattan—that give them form.
Choice quote: "My first impulse is to seek beauty and serenity, rather than adhere to one period," said international decorator Jaya Ibrahim of Cipicong, his large country house, which overlooks a volcano in Indonesia (page 173). —Marina Felix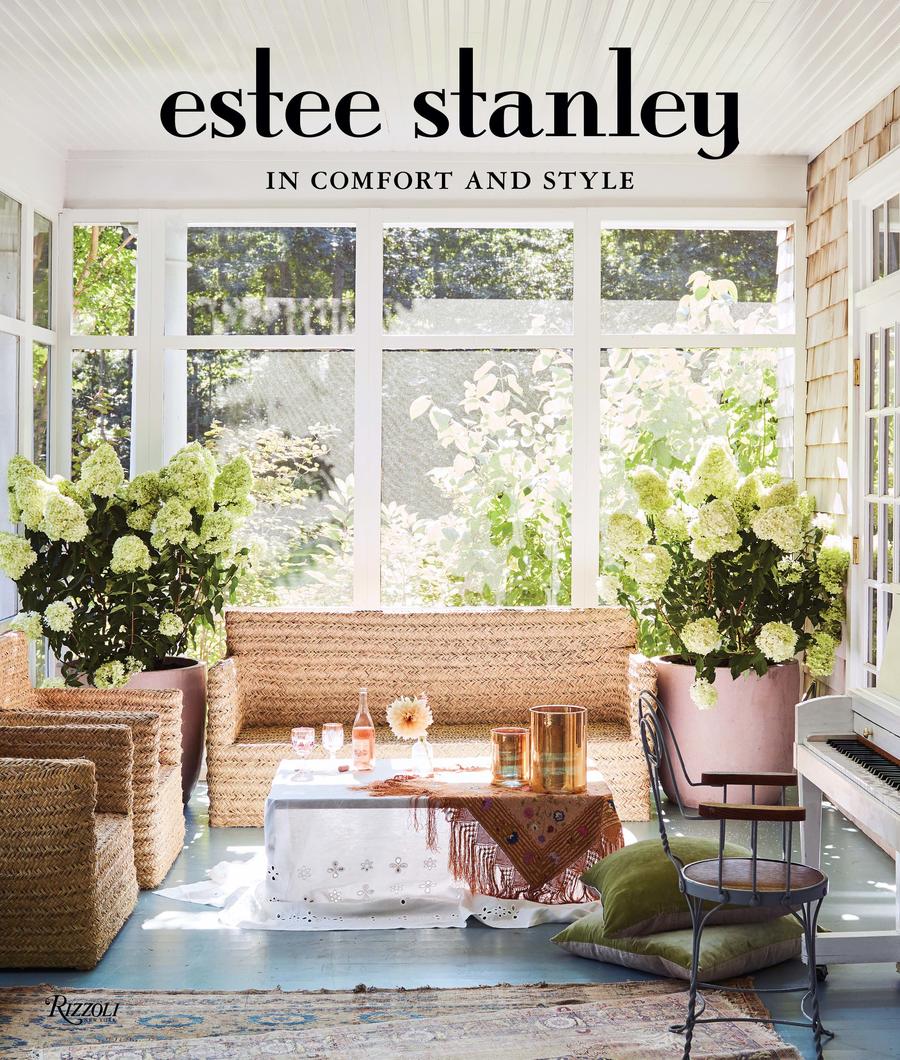 In Comfort and Style
By Estee Stanley
Stylist turned designer turned agent Estee Stanley offers up an irreverent monograph celebrating her chic West Coast style and playful spirit. Unsurprisingly, Stanley's fashion background comes up a lot, whether it's finding inspiration from a Gucci clutch or offering tips for a dazzling closet. The rooms themselves are pure New Hollywood: a little scuffed leather here, some velvet there, natural light, bold prints and vintage—but nothing that tries too hard. It's a casual, fun take on glamour, with a dose of realism to spike the punch (Stanley has designed more than one kids' room). Scattered throughout are whimsical illustrations by Carly Kuhn.
The celeb factor: Stanley's star-studded client list shines. How many interior design books can boast a chapter in which Mary-Kate Olsen interviews Lea Michele about interior design? The first question: "Estee wanted me to ask for your favorite room in the house to have sex in … so I'm going to ask you other questions instead." —Fred Nicolaus