Touring the legendary works of British architect Sir Edwin Lutyens and lodging in the privately owned Ballywalter Park in Northern Ireland are just a few of the perks listed on the agendas of the Institute of Classical Architecture & Art's (ICAA) 2018 travel programming, which was announced just in time for the holidays.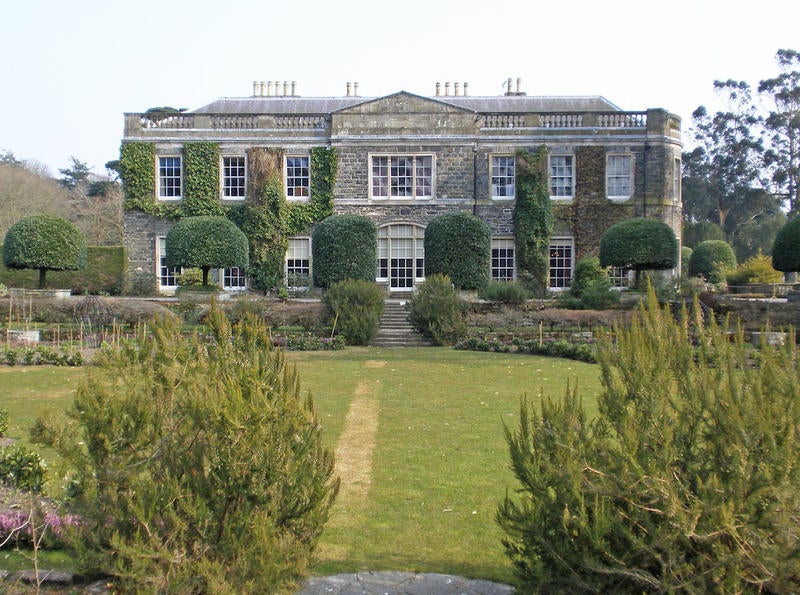 Led by regional experts and industry professionals, each travel program reflects ICAA's mission "to advance the appreciation and practice of the principles of traditional architecture and its allied arts by engaging educators, professionals, students and enthusiasts." The nonprofit organization tallies 15 regional chapters nationwide.
Each excursion features tours of the region's historic residences and iconic landmarks. Local architects and industry influencers serve as special guests on tours and lead educational lectures. Find the full list of the 2018 ICAA Travel Programs below, including domestic offerings.
Private Houses & Estates of Aiken, South Carolina, March 15-18, 2018
Georgian homes and lush country estates create a scenic backdrop for visits to Ridgeley Hall, Crossways and Fox Frolic Farm in Aiken, South Carolina.


Great Country Houses & Gardens of Northern Ireland, April 29-May 6, 2018
Well-traveled guides Lani Summerville and Mark Donnelly lead guests through historic estates in the northern regions of Seaford, Newtownards, Enniskillen and more.

Sir Edwin Lutyens Country Houses of Southwest England, May 18-25, 2018
Notable sites of the iconic British architect, including Ashby St. Ledgers, Abbotswood, Hestercombe and Mells Manor, are on the agenda for the southwest England excursion.

18th Century Sweden: The Golden Age of Gustavian Style, June 3-13, 2018
Swedish curators and historians host tours and help analyze period designers during the week-long tour, where Gustavian style reigns with stops at the Sturehov Manor, Drottningholm Palace, Masreliez Rooms in Old Town and more.

Normandy: Emblematic Private Châteaux, Estates and Gardens, September 22-29, 2018
Ivy-covered châteaux and their budding landscapes provide a serene setting for the fall tour program to Normandy.

Private Houses of Long Island's Gold Coast, October 11-14, 2018
The work of renowned architects Walker & Gillette, Delano & Aldrich, Carrère & Hastings and Richard Morris Hunt will be open for viewing on domestic presentation of Long Island's North Shore.

Mexico: Emblematic Archeological Sites, Architecture & Private Residences, November 9-16, 2018
Artist, writer and architectural historian Andrew Zega takes guests through the archeological sites, architecture and private residences of his native country.

Private New York, December 6-9, 2018
Exclusivity is the overarching theme of this Big Apple tour, which gives guests access to some of the finest residences in the city designed by well-known architects and designers.
Photo courtesy Amanda Slater.