Launched in 2016, Domio bills itself as a tech company, connecting vacationers with high-end, short-term rentals in locales including New York, Boston, Nashville, New Orleans, San Diego, Austin and Honolulu. It's not the only boutique rental brand to enter the Airbnb-dominated fray; earlier this month, Sonder, another high-end rental startup, announced that it had closed an $85 million Series C round of funding.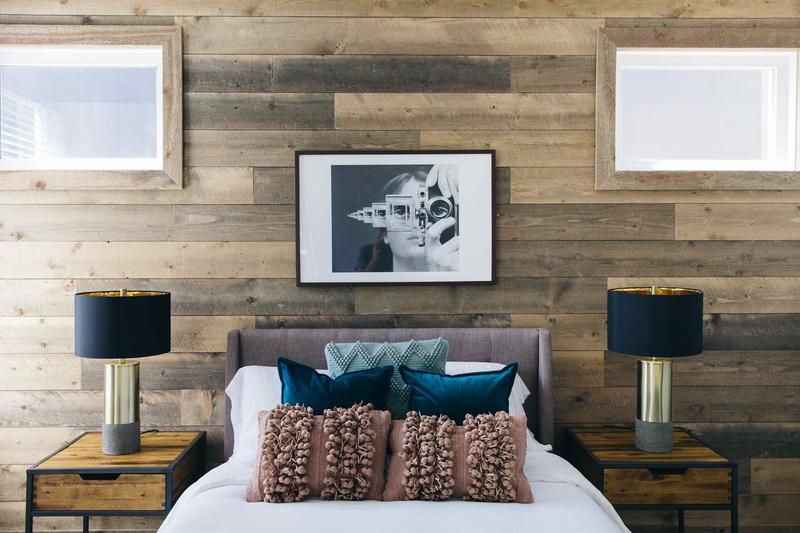 Domio's senior interior designer, Luana Lima, shares how designers can design for sites like hers.
What's your process for identifying, and designing, a home for Domio?
The design process starts with receiving floor plans and photos from our heads of operations in each region. When approaching a project, our design team takes several factors into consideration, including the city, region, and what type of guests we will be hosting in each unit. We also factor in existing conditions and how we can elevate the home's current materials and distinct features into the design with our FF&E approach. Once that is all figured out, we rely on our go-to list of vendors for sourcing and put together each room with a different mood.
Every Domio project is carefully curated, and our design team selects all of the paint, wallpaper, furniture, and accessories like pillows, blankets and framed art, to ensure that there is a cohesive sense of flow and that each room tells a story.
The process of buying and designing is also simultaneous. Our mood boards and move-in packages are finished together with our purchase list, so each piece of furniture, art and accessory is well thought out and has a designated space to live in the home.
Do you work with professional interior designers? How do you source furniture, art, etcetera?
Our team consists of professional interior designers, graphic designers, and sourcing and procurement specialists to make sure that every phase of the project is being handled correctly. Our sourcing and procurement team is essential in building great relationships with our vendors and manufacturers, and ensures that all of the pieces in our mood boards will be correctly placed into each project.
Are you actively seeking more members for the design team? What should designers know about your process?
Yes! Domio is rapidly growing and we are always looking for talented team members who are out-of-the-box-thinkers. We're currently looking for an interior designer to join us in our New York City office. Since our timeline of projects is fast, it's important to be a designer that can understand our brand and translate Domio's design ethos into our physical spaces.
Domio is the bridge between residential design and hospitality design. We design spaces to be fun and enjoyable, but at the same time create thoughtful and functional living environments for large groups of people and diverse audiences.