One of Brian Foster's favorite parts of his job is being able to show customers pictures of the building their table is made out of. "People love it, they get a copy of it and file it to show their friends," the founder of Philadelphia-based eco-friendly furnishings brand Groundwork Home tells Business of Home.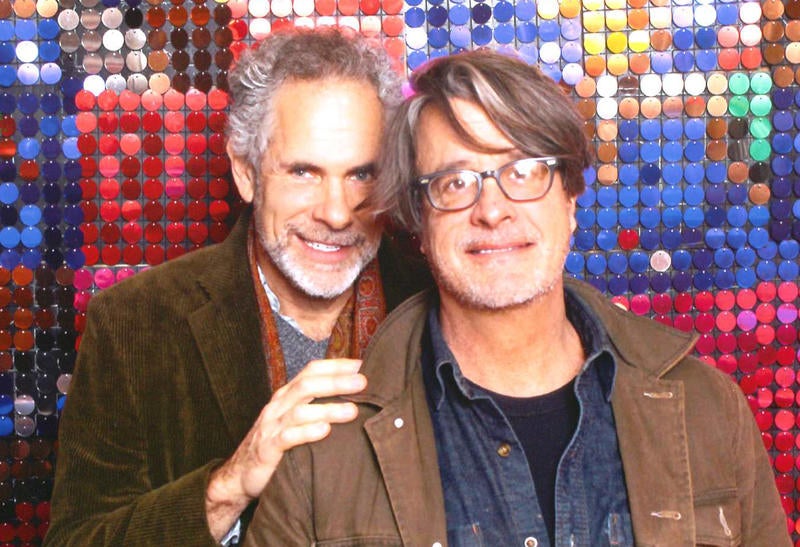 Courtesy of Groundwork Home
Constantly on the hunt for reclaimed material, Foster goes to architectural salvage businesses, wood mills and barns for the stumps, beams and slabs that become the brand's custom pieces. He has become so well known in the area for his found treasures that locals will even reach out to him. "People just call me," he says. "Even customers call me and say, 'My son is moving out of his office and the company is looking to get rid of a big table that they don't need anymore.' The other day I went up to a construction site and asked if I could use their boulders for my garden."
Though some of those boulders are the size of a Volkswagen bus, Foster is using them to construct a grotto. The 3-acre garden has a small house, stone walls and an outdoor kitchen made of salvaged materials. Foster works with Groundwork Home co-founder Ernie Sesskin, his current business partner, to host parties there for family and friends. They have considered turning it into a venue. "It's like this laboratory. ... It's a gem of an idea for what's next, because we're always having to reinvent ourselves," says Foster.
Most of the materials come from a local source, but there are a few exceptions, says Foster. Wood from the Atlantic City boardwalk Groundwork Home salvaged in New Jersey came from trees in South America, and though the brand uses marble salvaged from old Philadelphian banks and municipal buildings, it was once quarried in faraway places.

The fact that something was lovingly used or created so long ago by someone who's long gone, who was working at something like I am—just creating—it fascinates me.
—Brian Foster
The hyperlocal production process has its limits: "I don't think that I can produce this reclaimed model for, say, a large brand, in a cost-effective way," says Foster, whose corporate buyers have been brands who celebrate the one-of-a-kind nature of the brand's wares. (ABC Home and Mecox were among the first to carry Groundwork Home's pieces when the company began in 1993.) "That's why most of the things you see in department stores, they use reclaimed material, but they make it overseas so they are able to sell them for a lot less." Work on that scale brings its own sustainability challenges—the adverse environmental effects of transportation, for one. Foster is not particularly interested in outsourcing his resources.
Groundwork Home stopped attending trade shows seven years ago, but still has a strong wholesale trade business. "It's just that now with social media, retail customers are finding us," he says, explaining that the business is split evenly between retail and wholesale. Anthropologie and Ballard Designs are two of their long-term wholesale clients, which provide another way for new customers to discover the brand. For one Anthropologie collection, Foster and Sesskin converted wrought iron balconies from Barcelona into consoles. For another, they made antique doors into cabinets.
The strategies have paid off. In addition to being so in demand that they don't have to seek out customers, Groundwork Home has garnered a lot of famous fans. Martha Stewart was the first celebrity endorsement the brand received, and she has been joined by Kanye West, Taylor Swift and Deepak Chopra.
Foster, whose appreciation for the history of objects was sparked by working with antiques dealers early in his career, will continue to inspire others to care about the provenance of the objects they live among. "The fact that something was lovingly used or created so long ago by someone who's long gone, who was working at something like I am—just creating—it fascinates me," he says. It certainly comes across in his work.