By their nature, sample sales are exclusive: They happen infrequently, for a short period of time, and offer one-of-a-kind products that won't be available ever again. For consumers, they're a way to have access to brands that they otherwise wouldn't, and for the trade, they offer deeper discounts. For the brands that host them, they're a key part of running a successful design business: They're an opportunity to unload excess inventory to make space for new products, but more important, they're a solid revenue stream.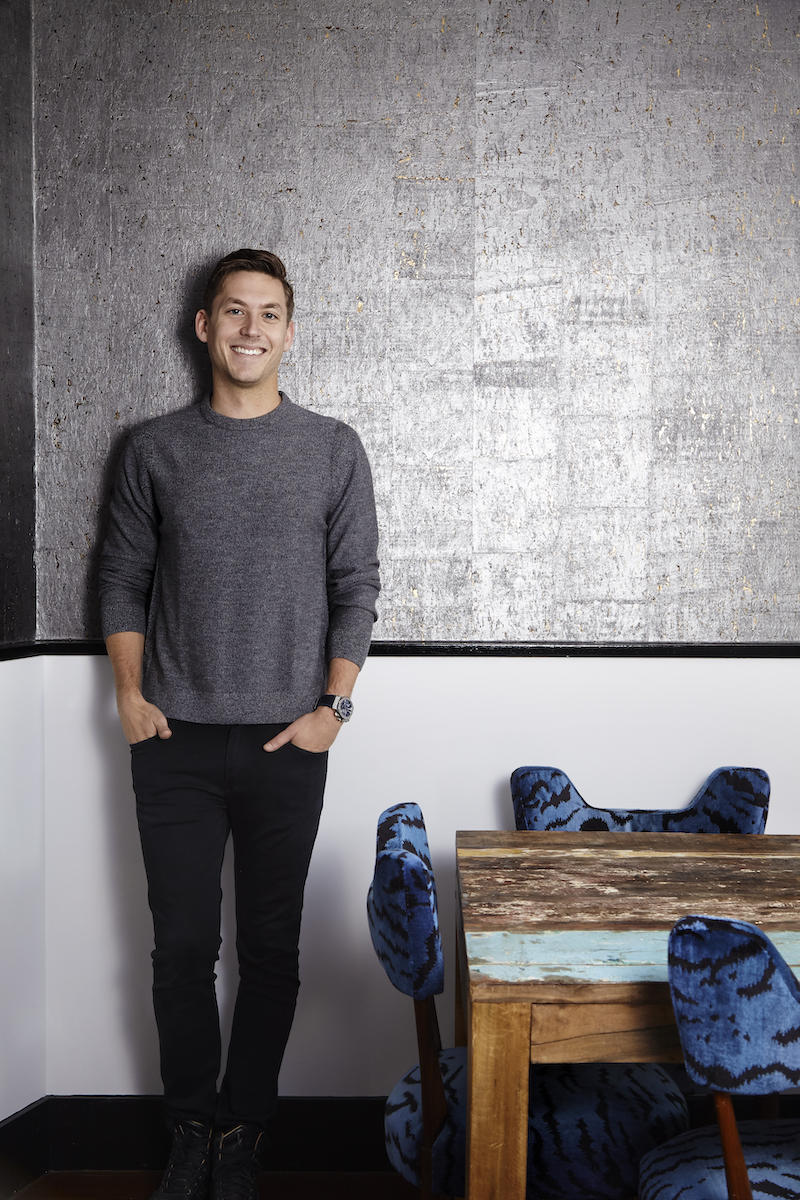 "The purpose of our closeout strategy is to have cash to invest in developing new products," says Chad Stark, senior vice president of fabric and carpet company Stark. "That's the sole reason we do this."
Stark has been trying to perfect the art of the sample sale for 15 years. The company's journey through the sample sale landscape, and the lessons they learned along the way, offers a look at the various strategies trade brands use to closeout products.
Rent a third-party location
Stark held its first such sale in 2002, when they rented out the Park Avenue Armory to liquidate excess inventory. "It was the first time the consumer could ever buy Stark product directly," says Stark. "And we were blown away by the response from the consumer community. We rode that train as much as we could, and we started doing a lot of sales."
They started hosting weeklong sales four to six sales per year, in markets like Los Angeles, New York and Chicago, generating upwards of a million dollars in sales at each event. But they soon realized that you can have too much of a good thing: "We learned that we can't do them too frequently because then people stop buying from our showroom and wait for the sale," says Stark. They scaled back to two or three per year.
While these sales were successful, they were also extremely expensive and time consuming; they had to find a space, staff it, market the sale, and move all the product. "It was risky, because the cost structure was so high," notes Stark.
Make it a special event
As Stark learned, timing is key to sample sales. After some trial and error, he determined that the company can't host a sale in any single market more than once every two years.
New York–based lighting company Remains Lighting keeps the sales to one annual event. Partially, it's because they need to accumulate enough inventory that will sustain a sale. Plus, it sees the sample sale as an opportunity to expose people to the brand. "People can view the fixtures, the scale and the quality," says Alice Kriz, director of marketing and public relations for Remains. "It's fun for our clients and for us, as well as for some intrepid homeowners. Our regular clients often buy for themselves."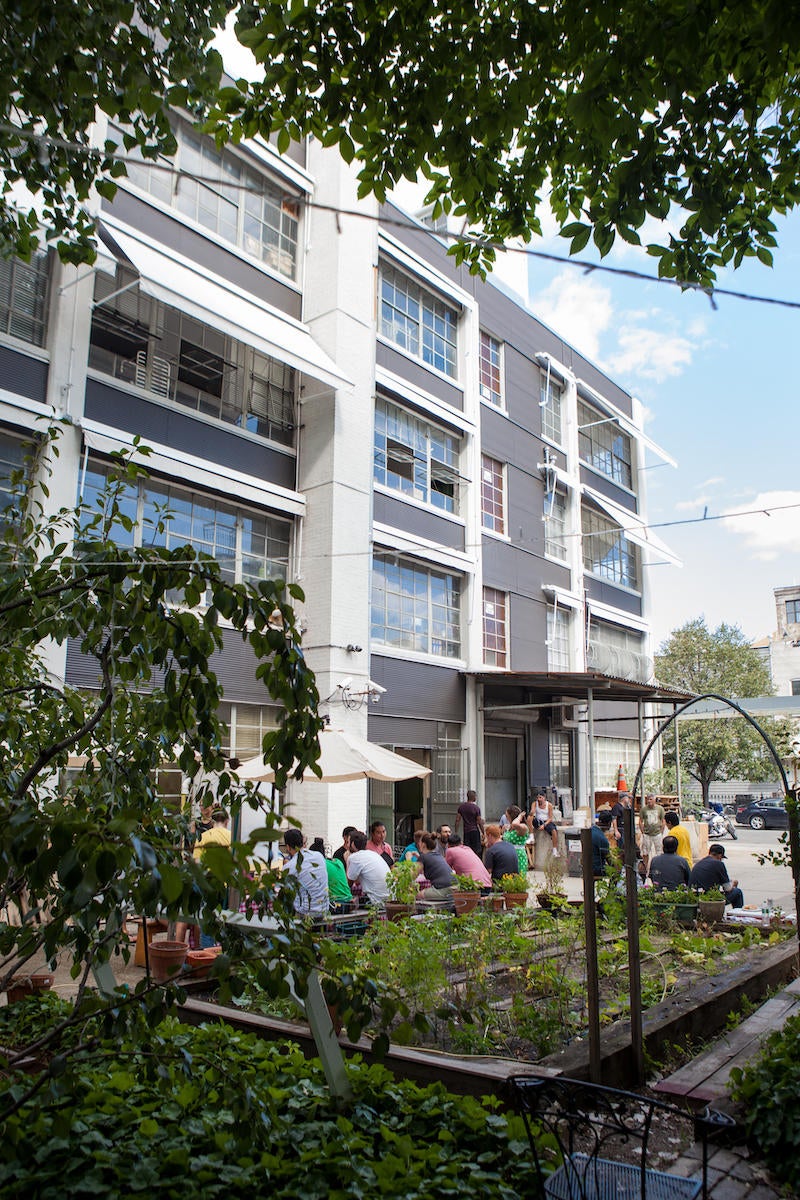 Courtesy of Remains Lighting
The company has hosted the sale at its 28th Street showroom in Manhattan for the last five years, but this year, it's changing things up and turning the sale into a social event of sorts, hosting it in the side garden of the comany's Bushwick warehouse and offering refreshments and factory tours (mark your calendars for October 26).
Tap Into Third-Party Websites
Around 2008, with flash-sale sites proliferating, Stark dipped its toe into the world of online sales with a sale on One Kings Lane. Again, the Stark team couldn't believe how successful it was. "Similar to warehouse sales, we said: This is an amazing opportunity—let's do it as much as possible," says Stark.
But in addition to more frequent sales continuing to hurt showroom sales, Stark's product assortment strategy "got a little muddy" because it had depleted its excess inventory. "We started running out of products to close out, so we would add in other, newer products," explains Stark. "We learned pretty quickly that it upsets our designers when they get something in our showroom and three months later, they're finding it at a lower price and their clients can buy it."
Stark now gives a product at least a year, often two, before deciding whether or not it should be discontinued. In addition to physical sales, it hosts sales on One Kings Lane, Perigold and Chairish. "These companies spend a lot of money marketing, and that's great exposure for our company as a whole," explains Stark.
"Chairish promotes each sale through email, our blog [and] our social channels as well as through paid and organic search media," says Anna Brockway, co-founder and president of the platform, which has 2.5 million monthly visitors. Chairish also makes it easier for brands by managing the listing process, shipping and payment, and customer support.
All third-party sites charge a commission fee—for Chairish, the split is 80 percent to the brand, 20 percent to Chairish for assortments with 10 or more items, and 70-30 if it's under 10 items—but Stark says it's worth it: "They're reaching people who might never come to our brand otherwise."
Build your own e-commerce infrastructure
This year, Stark has not hosted any warehouse sales, and ultimately, that's how Chad Stark wants it to be. Instead, he wants everything to be done online. "People are becoming more comfortable shopping online than when we first started doing this," he says.
The company launched a closeout section on StarkCarpet.com a few years ago, but it had thousands of rugs in storage that it couldn't even list because of a lack of images and information. Currently, it is photographing and cataloguing every single product in its warehouse in order to properly list them on the website. By the end of the quarter, it will debut an expanded site, which will be followed by technology upgrades to improve the shopping experience before the end of the year.
Stark still plans to use third-party sites in addition to its own website, but the goal is to streamline the operation. "Our core business is developing innovative products, and servicing the interior design industry, and [the management of warehouse sales] was in some ways a distraction," says Stark. "But it's necessary because when we liquidate inventory, we take that cash and invest it in new product. The challenge has been: How do we do this in a sustainable way that doesn't drain our resources that can also be an always-on campaign? That's what we're working towards."