In business—and in life—big, disruptive change tends to be permanent. When DVDs came along, VHS was over, full stop (and then came Netflix). COVID, by contrast, has presented the surreal challenge of dealing with a completely upside-down world for just a year or so. The temporary nature of the disruption has led to a unique genre of business strategy: the pandemic pivot. Instead of completely starting over, beleaguered executives have retooled their companies to sell the same thing to new people, at least for a time. Take, for example, the North Carolina ceramics brand Haand.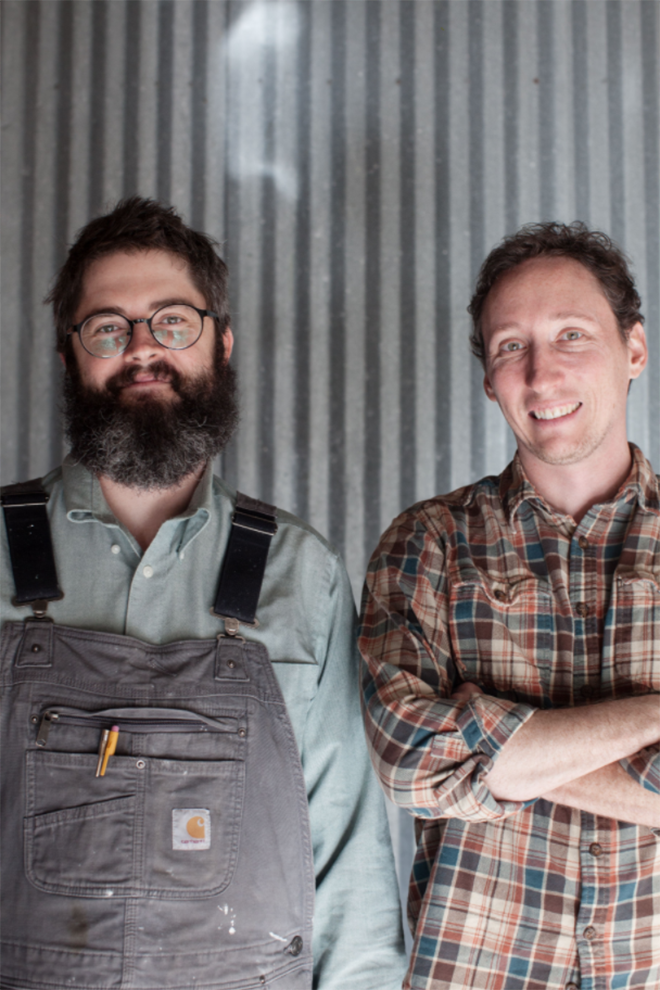 Started in 2012 as a collaboration between childhood friends Mark Warren and Chris Pence, Haand (pronounced hand) was a product before it was a business. The two were happy with the ceramic dishware they were producing, but they weren't quite sure who would buy it, so they tried a little of everything—wholesale, direct-to-consumer, hospitality. "At the time, we jokingly called it 'running at the bear,'" says Pence.
In 2014, the two found themselves at the Atlanta gift show, sitting in a booth that cost $10,000, glumly contemplating a weekend that had netted them $8,000 in wholesale orders. Then, an order came in from a restaurant in Los Angeles that wanted to buy Haand dishes for its dining room. In one email, they made $60,000. "Mark and I looked at each other and were like, I think we need to focus on hospitality," remembers Pence.
The timing was good. In cities across the country, department stores that once might have sold Haand were going under, their vacated leases replaced by buzzy restaurants and vibey cafes. Retail was in decline, but hospitality was booming—and soon, so was Haand. By 2019, the company had grown to 14 people working out of a small factory in Burlington, North Carolina.
Then came 2020. "The carnage happened so fast. I'll never forget the day we closed down our factory because of the shutdowns," says Pence. "I was thinking, 'In 2019, 88 percent of our business was hospitality, and I don't have any idea when the next time a restaurant is going to buy from us again.' As an entrepreneur, that puts an immense hole in your stomach."
The two devised a Hail Mary strategy to save the company: Target consumers. Restaurants didn't need new dishes, they reasoned, but surely a homebound nation stuck in quarantine would be interested in a tabletop glow-up?
Some pandemic pivots are easier than others. While it may seem simple to go from selling plates to restaurants to selling plates to consumers, it's not. For starters, Pence and Warren quickly realized that the transition meant they couldn't sell the same dishes—not exactly.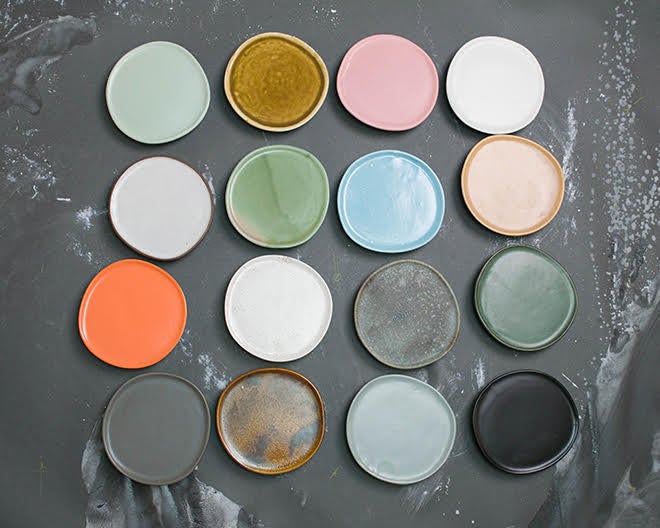 "If you go to a supermarket and look at the apples, they're all perfect and look exactly alike. When a restaurant gets apples to cook with, they're all different, but they don't care. ... We had been doing a similar thing with plates—we were able to be a little more loose with production, and restaurants enjoyed the variation," says Pence. "When you're working with a retail consumer, the expectations are a lot higher. That's an immense challenge for a manufacturer."
Pence and Warren reconfigured their entire production line in order to produce more consistent pieces—dishes that looked exactly like the Instagram ads they were now starting to serve up. They also realized they'd have to reimagine their selection. Reps who sell to restaurants thrive on variety—when color combinations are taken into consideration, Haand's hospitality catalog totaled 3,000 SKUs. That obviously had to come down a bit.
Changing the distribution strategy was as drastic as retooling the product itself. Selling to restaurants is a low-volume, high-transaction business. D2C is the opposite. "We went from having just a few customers spending tens of thousands of dollars a month to having thousands of customers spending under a hundred dollars," says Pence. "That's a big change." Suddenly, there were a lot more emails to answer.
Pence and Warren also had to crash-earn their e-commerce chops, from putting together targeted ad campaigns to streamlining their customer acquisition funnel. To do so, they relied on audiobooks and a small network of acquaintances who were willing to accept payment in the form of pottery—making Haand surely the first D2C startup partially funded with stoneware.
After a strenuous period of reimagining the business, the duo's strategy began to pay off. They say that their D2C commerce brought in essential cash during the hospitality drought of 2020—culminating in an online "seconds" sale this January that netted over $130,000. The company now has six more employees than it did in 2019, and even as restaurants start ordering dishes again, Haand is currently making more revenue selling to consumers.
Over time, some companies will ease out of their COVID coping strategies and get back to their core business, but Haand has no plans to stop going direct—it's targeting $1 million in D2C sales over the next year. "2020 was such a catalyst for change, it really forced us to pursue D2C more aggressively than we would have," says Pence. "We'll be stronger for it."
Homepage photo: Hand-made porcelain tableware from Haand | Courtesy of Haand