In a new collaboration, The Rug Company has debuted a 12-rug collection culled from Farrow & Ball's palette. Available in plain wool, cut-and-loop stripe, and wool with a silk border, The Complementary Color Collection was created by The Rug Company's expert Nepalese weavers.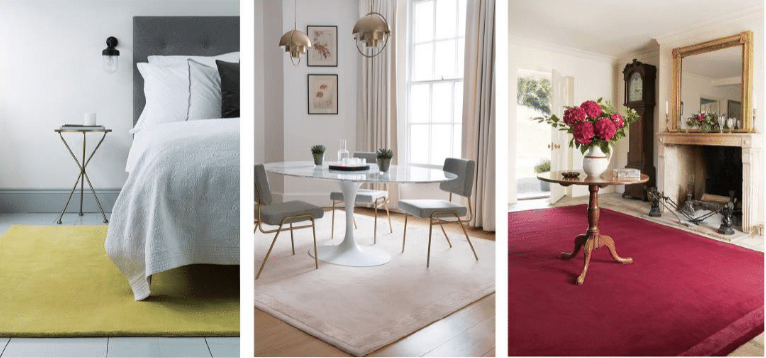 "Color is the cornerstone of interior design," says Milly Wright, creative director for The Rug Company. "It is infinitely versatile, and when used well, the possibilities are endless. A celebration of pared-back simplicity, this collection makes it very easy to choose a beautiful handmade rug for any interior scheme."
"We are delighted to be working in partnership with the leading global brand in contemporary handmade designer rugs," says Charlotte Cosby, Farrow & Ball's head of creative. "Like Farrow & Ball, The Rug Company is passionate about color, craftsmanship and quality."
The Complementary Colour Collection includes Traditional Neutrals, Contemporary Neutrals, Yellow Based Neutrals, Red Based Neutrals, Architectural Neutrals and Easy Neutrals. It is available at a lower price point, though it is made in the same Nepal weaving house as The Rug Company's luxury hand-knotted collection. Prices begin at $1,110.