Barbara Friedmann has joined Galerie magazine as chief operating officer, effective immediately. She is now responsible for strategic planning, advertising sales, production, circulation, budget and overall financial performance.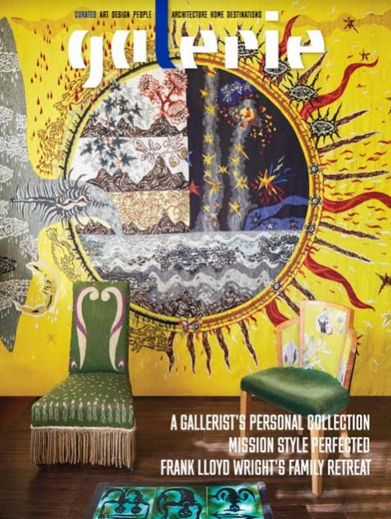 "Barbara brings so much knowledge of the industry and we are thrilled to have her on board," Galerie founder Lisa Cohen shares. "We look forward to her contribution to Galerie's unique niche in the marketplace, and its widely expanding readership, especially with the launch of GalerieMagazine.com."
Friedmann brings prior experience in the industry, including seven years as VP/publisher of Elle Decor, where she achieved record-breaking ad revenue and profit margins, in addition to experience developing marketing programs and partnerships with Modernism Week, the Housing Works Design on a Dime franchise, and Elle Decor's Modern Life Concept House at Art Basel Miami. She started her career in marketing and has served on launch and relaunch teams for Elle, Star, Food & Wine, New Woman and Vibe magazines, among others.
"It's a true pleasure to join Galerie," says Friedmann. "It's an exceptional magazine in every way, and I'm looking forward to working with Margaret [Russell] and Lisa to raise the bar even further."