Opened this past fall at the Marin Country Mart in Larkspur, California, The Cushion Shop, a 150-square-foot, decor- and pillow-packed space, is run by Melanie Mount and Kelly Bedford Willrich, friends and former Pottery Barn VPs. The duo, who also worked at Restoration Hardware and Ralph Lauren Home, now provide custom upholstered furnishings and decor through Well Made Home, located in a workshop space above The Cushion Shop, and are returning to their love of fabrics and craftsmanship.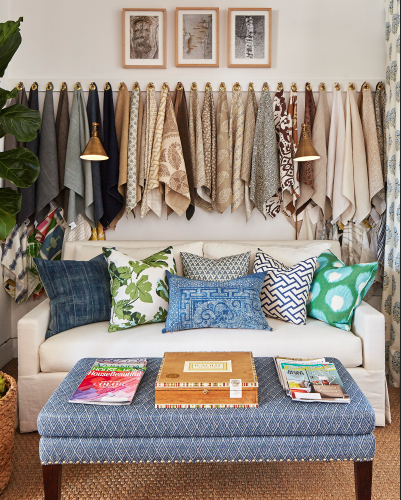 Made entirely in California, the custom-made window treatments and furnishings are affordably priced, with the typical sofa going for $5,000 to $6,000, and arm chairs for $1,800, with a turnaround time of eight to 10 weeks. Well Made Home also carries about a dozen textile designers, among them Madeline Weinrib, Peter Dunham and St. Frank, serving as a Northern California showroom for many of the designers. 
How did your experiences at Pottery Barn, RH and Ralph Lauren Home inform your decision to go into retail?
Our experiences as merchandising executives have given us a unique perspective on the importance of creating a welcoming home, but as our corporate responsibilities grew, we felt a growing distance from what we loved most: helping customers firsthand create unique, beautiful homes. 
We saw an opportunity to meet the rising demands of customers who know what they want, but do not know how—and do not have the time—to source it themselves. Well Made Home marks a return to our original passion: dealing directly with fabrics, furnishings and craftspeople, and discovering firsthand what makes each home—and the people who live in it—unique. We are on a mission to bridge the gap between mass retailers and the exclusive world of interior design, allowing people to create a home that is personal, meaningful and timeless.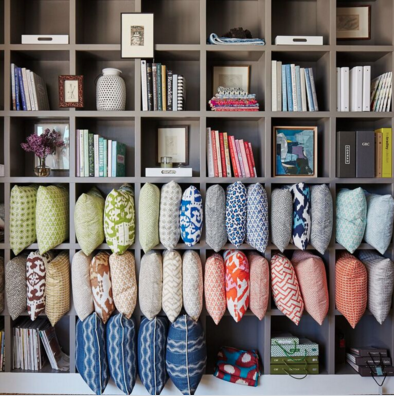 What is your biggest challenge as small business owners? The biggest joy?
The greatest challenge is that the days are not long enough! The biggest joy comes from the look on a client's face once her installation has been completed. We have had the privilege to literally change somebody's outlook on their life with a relatively simple update. It wasn't something we thought about when we started—we have such a love of what we do and that was our motivation, but now we have the extra inspiration of how good it feels to see somebody so happy.
Do you have plans to branch out into other product beyond custom upholstered furnishings? 
We already have! We are perhaps most passionate about our window treatment business. Dressing windows properly is perhaps the most challenging of all aspects of home decor. We offer a full-service solution from initial measure to installation at a quality that has previously been available only through the trade.  
We are fortunate to represent a lovely small-lamp maker based out of Portland [Stephen Gerould], and will always consider unexpected lines that represent handmade exquisite quality—so we will never say never to a certain category or product.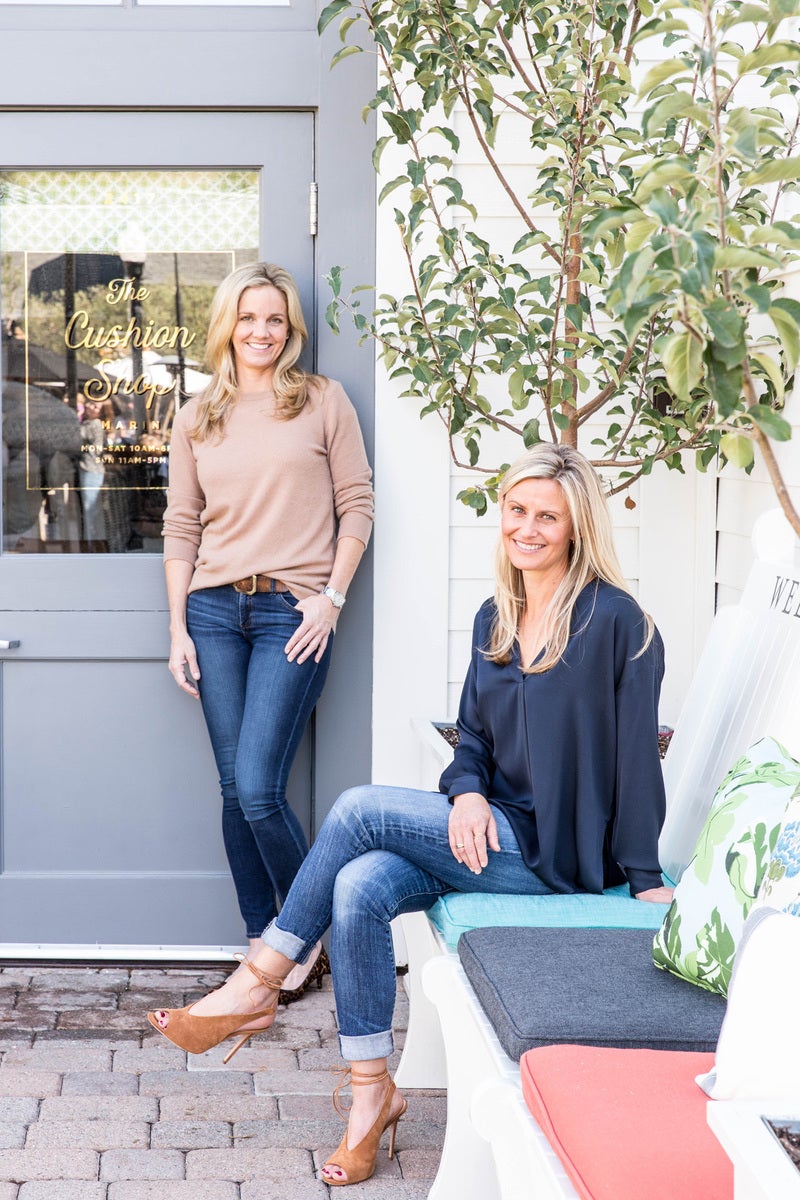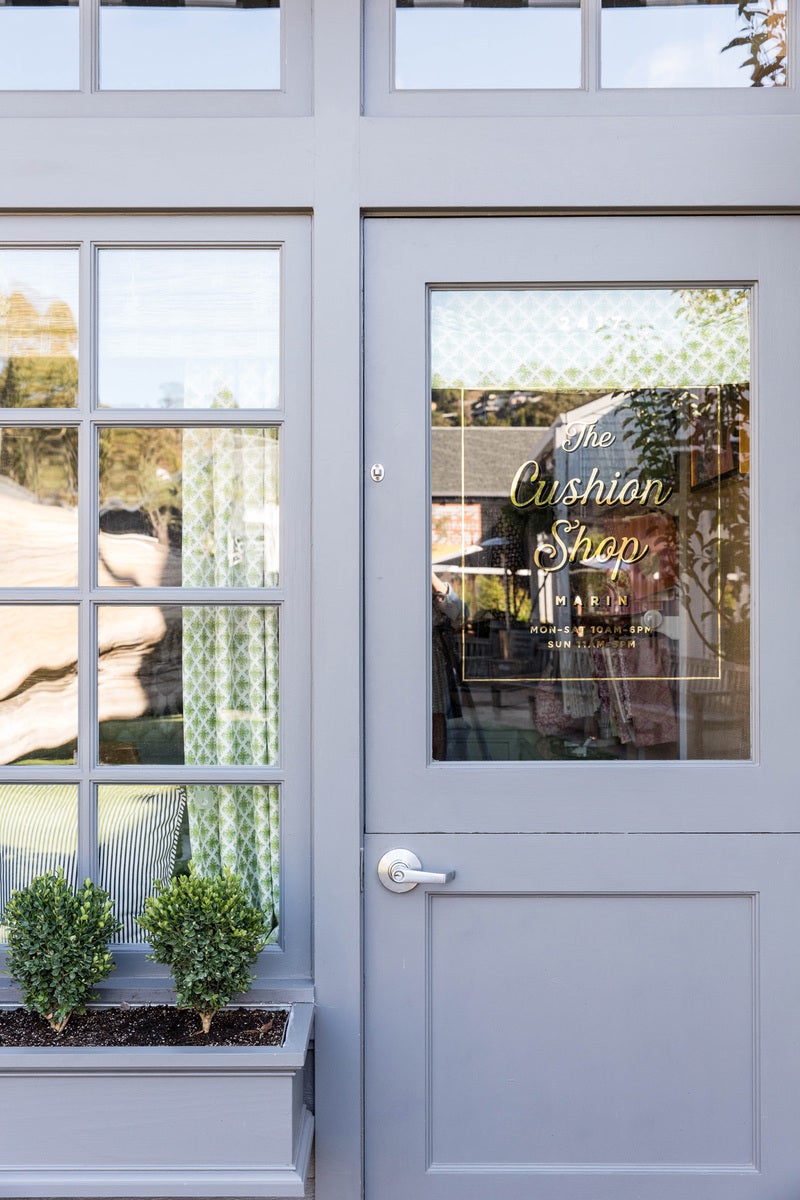 How did you decide on your location? 
The Marin Country Mart is a very special spot. People come here to socialize. They bring their kids, dogs and families and spend hours at a time hanging out, shopping, eating and just visiting with friends. It feels like a village within a city. There is something indefinable about the atmosphere here, but we always knew it would be our home base. It also doesn't hurt that we now have a 10-minute commute!