When Business of Home scheduled time to connect with David Bennett, COO and CFO of Morganton, North Carolina–based furniture company EJ Victor in mid-March, the plan was to talk about the company's recent operational changes and soon-to-launch line with Ellen DeGeneres. By the time we spoke at the end of the month, the company's focus had changed dramatically—from making upholstery and case goods to working with a local hospital to manufacture the materials needed amid worsening headlines about COVID-19. Bennett explains why keeping production domestic was a tough but worthwhile move and how the brand's relationship with consumers has improved, as well as sharing his outlook on the future given the current market turmoil.
Your focus has changed pretty significantly since we connected last week. What triggered that shift?
It's the sort of thing where you're looking at what's happening and there's this cognitive dissonance. There were no cases in our county here in North Carolina when we started, but at the same time, you see what's happening around the world and the severity [sinks in]. So we reached out to our hospital group last week to say, "What can we do to help?"
We've got manufacturing abilities with wood and upholstery; I said, "I don't know the medical field, but if there's something you need that fits any of these core competencies, then let's put our team to use."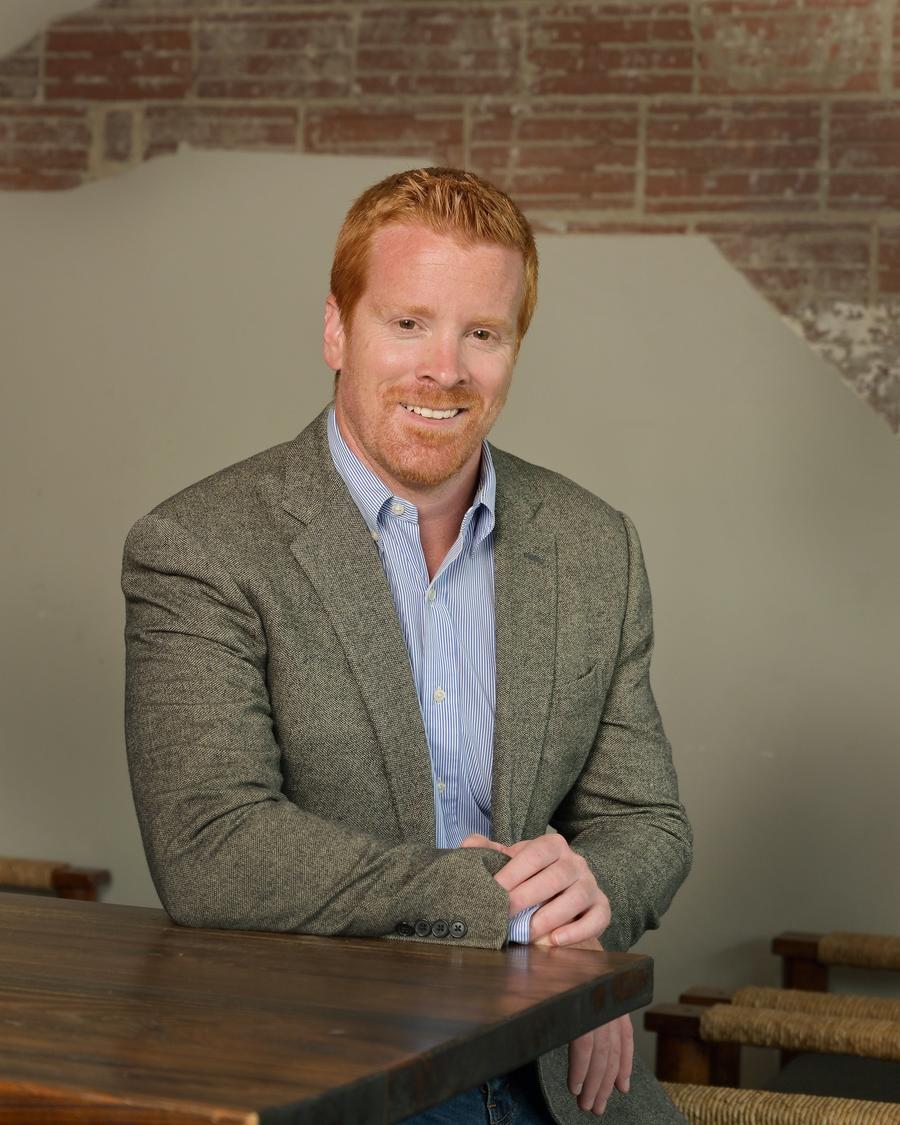 How did they respond?
Masks and gowns were the two biggest priorities—the masks in particular. I've learned way more than I ever thought I would on different qualities of permeability of masks in the past week. They brought over these one-time-use surgical masks, which they're using to cover their N-95 respirators in order to extend the life of that respirator. They're going through 12,000 of these surgical masks a week—and that's at a small hospital, so you can only imagine what that looks like on a national scale. We created a fairly simplistic washable pleated cover, so hopefully [that will help reduce the number of surgical masks they're going through]. That was our first step.
On the gown side, we made some prototypes using uncoated surgical paper, which is kind of like what they put on your neck at a dentist's office. We're now researching within our supply chain to find out who can add a coating to it to make it less permeable—more like a water repellent than simply a cloth. As these things arise, we're trying to figure out if there's an existing supply chain for that product: How can we take those supply chains and make it work?
We're in a triage phase in the sense that the CDC is telling medical professionals to use trash bags as gowns and bandanas as masks when they're out of [real] masks and out of gowns. This has never been allowed before, but now it's more of a "do what you can" environment.
You're also making hospital cots. How did that come about?
When we saw that the Navy was taking the medical hospital ships into New York and Los Angeles to relieve bed space, we created a very quick concept that we can run [on the machines] here and finish quickly with polyurethane. It has a four-inch mattress and the back is adjustable, so when someone's convalescing, they're not laying on a flat, rigid cot. That was our goal. We've reached out to different hospital systems with this product; we're also working with a local supplier who makes medical curtains, so we can pretty quickly set up an entire hospital wing with beds and dividing curtains. This would not be for your ICU patients—more for a sick patient who needs medical attention, an IV, observation, but doesn't need the full hospital experience.
And it's not just us. There are so many other individuals in our industry doing the same thing. The response has been great to see—across the board, people are leaning in. They're figuring out what they can do to help. That, to me, is a profound thing to see.
What percentage of your manufacturing is devoted to the hospital equipment?
About 20 percent. We've also taken 20,000 square feet of our factory and dedicated that to the Carolina Textile District, a local nonprofit that's spearheading a lot of this work regionally.
What does it take to transform the factory space to make all of this happen?
Fortunately, over the past 24 months we've been through a process of completely restructuring the methodology of our business.
What did that entail?
When the company first started, everything was being made here in North Carolina. There was a move [throughout the region] to offshore case goods starting in the late '90s, and we followed suit. Our concern with that became lack of control—we couldn't control the quality, the lead time or the options. It was like the black Model T Ford: It's one color and that's what it is. But the industry has transformed in the past five years to become more of an interior design– and consumer-driven market.
We felt it was necessary to take a hard look at our business, so we reached out to the Industry Expansion Solutions Program at North Carolina State University with the [goal of becoming] all domestic—100 percent made here in our factories. We had two factories at the time and a lot of warehouse space tied up in importing product. They looked at the floor plans and said, "This is doable. Get rid of a lot of this inventory, get on a lean manufacturing model for your case goods; that way you can produce things faster, with smaller MOQs [minimum order quantities] and the ability to add options. And you can do it all with one facility."
So that's what we did. Fortunately, we had mothballed a lot of our equipment and could reuse it. We invested heavily in new CNC [computer numerical control] equipment that allowed us to be cost-competitive with overseas competitors. We overhauled our main factory here—opening the floor plan to combine our marketing, customer service, purchasing and scheduling departments, which makes the flow of data and information more fluid.
How long will it take to see results from a move like that?
It was a very painful two years, and [at first] it did not look good in terms of the financials, because we [devoted] so many internal resources toward it. But our cost structure now is better than it's ever been. Our debt load is better than it's ever been. And for things like the coronavirus—you can't plan for this, but we're much more nimble. As a company, we can quickly get into a room with engineers, product development and heads of manufacturing to pivot.
What was the tipping point that forced that change?
When you look at the product development cycle before [these changes]: You have an idea. A designer gives you a drawing. You get the drawing engineered, build a sample and get the sample approved. Then you go to furniture market and make estimates about product performance and life cycle. So after a two-year product development life cycle, you're making best-guess efforts on overseas production quantity to meet demand. But at that point, the market could move pretty quickly on you—we were ending up with lots of inventory, having to sell off at a loss proposition year over year, and it was not good for the business and our customers were not very happy.
There was also a degradation of product quality overseas [over time]. When manufacturing first started going to the Philippines, for example, there were these high-end shops of craftsmen; then, as the markets in Asia expanded, these factories were growing even faster. In the same factory where they were making product for us, it was alongside product for other companies that might be at a lower price-point and quality. It's hard to tell a craftsman to do something good here, bad there. At some point, you're homogenizing the level of quality control, good or bad.
So it was a race to the middle, to some extent?
Right. We're not good at making things that are not high-end. That's what we do. We put our name on quality, being on time, being correct. We've also seen much more need now for customization, which you can't really do from overseas in a timely manner. [This shift] allows us to rethink our manufacturing process entirely, and we've seen the benefits in terms of customer response. And it's definitely had a positive impact in terms of lower inventory positions.
We're basically trying to be a solutions company almost more than a furniture company. So if our customers have an issue or a problem and need it solved, how can we solve that problem? We'll make some mistakes along the way—the cost can be an issue, and we probably take on projects that we shouldn't do. Meanwhile, we're learning some better processes! That's part of any venture: You've got situations that arise and you have to make a decision on whether to go forward or not.
In terms of taking on a custom project?
More specifically, taking a custom project that we think will take six hours that actually takes 18. That's part of learning. [Custom work is] also fun for us—to do these neat one-off applications within the context of a larger project. We just did a project in Las Vegas with custom banquettes. It was really interesting and unique—something we never would have thought would be our business. But we did it well.
Our people have responded well, especially because you're seeing positive feedback from customers. When we were in that life cycle of importing product, it was a constant negative feedback loop, and that's not a fun way to do business. It's much more fun when a designer's asking about something and our customer service person can walk out on the floor, snap a quick photo, email it and say, "Here's where your sofa is right now." That means a lot to our customers, and also to their clients. It's neat to be able to give real-time feedback so they see that this is a priority for us, we're working on it, and here's where it is. That's how business should be done—very personal and relationship-driven.
When would customers have started to see and feel a difference?
It all happened mid-2019. It was a real tough spot for us, because we were trying to combine two corporate cultures and those two factories, and then we picked up some business at the same time, which [caused] major delays in our upholstery. But our customers were so understanding. They saw what we were doing; we were able to give them good data on what was happening. And since September of last year, we're back in line and ahead of schedule on everything. You can't, obviously, forecast for the situation right now, but we at least got the ability to work things like this into our schedule and be nimble enough to accommodate it, so that's really all we can ask for.
No one knows what the world's going to be like in two weeks or two months or two years, but we made some really big sacrifices to get us to where we are now. We're looking to do some direct-to-consumer e-commerce ourselves, which would be everything from manufacture to fulfillment, which is great.
Would that be a separate product line, or the same products currently in your line?
It's a mixture. Some are new products and some would be existing products. Our goal is to work with local partners as a way of supporting local brick-and-mortar retail. The Venn diagram of the person who shops in person and the person who shops online, there's definitely some overlap, but not as much as you think. We want to make sure we accommodate the entire market, not just one segment.
Does bringing everything to the U.S. on the manufacturing side change the price point?
Yes and no. Like-for-like product is generally going to be more expensive—about a 10 to 20 percent increase in the cost of production. At the same time, we're able to subsidize that a bit and take less of a margin, because we have less money tied up in obsolescence and bad product reserves. If we can message a similar price point for the quality, then that's great—that's our goal. We don't need to be making the most furniture out there, but if we can be making some of the best furniture, then we're happy.
The company's partnerships and licensing agreements have changed pretty significantly in the past few years—is that related to this production shift?
I think the world of licensing and partnerships in general has been very fluid in the past two or three years for the whole industry. We're all looking for something different now, whether it be the manufacturer, designer, license partner or consumer. It's so dynamic now compared to [before, when] we were basically in the same business model for 80 years. And that's changed, though I know some people have tried to not see that.
It's like the automobile industry—how the dealership is so resistant to change compared to some of the new models of business out there, it's trying to hold on to something that they like, but that the new generation of customers doesn't identify with. I think the change in scenery in some of these licensing agreements is just part of this industry. Businesses change at different rates and times, and we try to be responsive to that as much as possible.
You're releasing a new collection with Ellen DeGeneres this fall. How did that partnership come about?
It wasn't something that we were looking for, frankly, but that's how good partnerships happen—when you're not expecting it. They had a previous partnership at a different price point, but we talked about what we can do and what they want to see, and their product is very, very period-correct for the market. That's what piqued our interest. And it's such a great-looking line.
A preview of the line was going to launch at Market in April, correct? What plans do you have in place now for its debut?
We have a capsule collection that we were going to launch in April; our plan is to get that online so that our reps can roadshow it for their customers digitally. And then we'll do a full launch of the complete collection in October.
Ellen has such beautiful homes—it will be interesting to see how that translates into this collection.
She has a passion for it. She has a very good eye for interior design, but also a passion for product. That definitely helps us out, to work with someone who knows what they're doing and gets the sense of what works well together. So we're very fortunate in that.
It sounds like you're optimistic about what lies ahead.
We're doing things the right way, and hopefully that means success in the future. Until the world goes back to normal, that's all we can do: carry ourselves through, be the best at these things we can do and help out where we can.
Homepage photos: Pieces from EJ Victor's collection with Ellen DeGeneres | Courtesy of EJ Victor