By Katy B. Olson
About a century ago, artists Piet Mondrian and Bart van der Leck first became acquainted in a small Dutch village called Laren. Their friendship kicked off both an artistic collaboration and a modern movement, renowned for its abstract use of red, blue and yellow and straight forms, that would transform art and design for years to come in ways both dramatic and subtle. Beyond a reaction to the Art Deco indulgence of the time, Mondrian and his counterparts' work focused on bringing about a multidimensional sort of simplicity to all disciplines of design.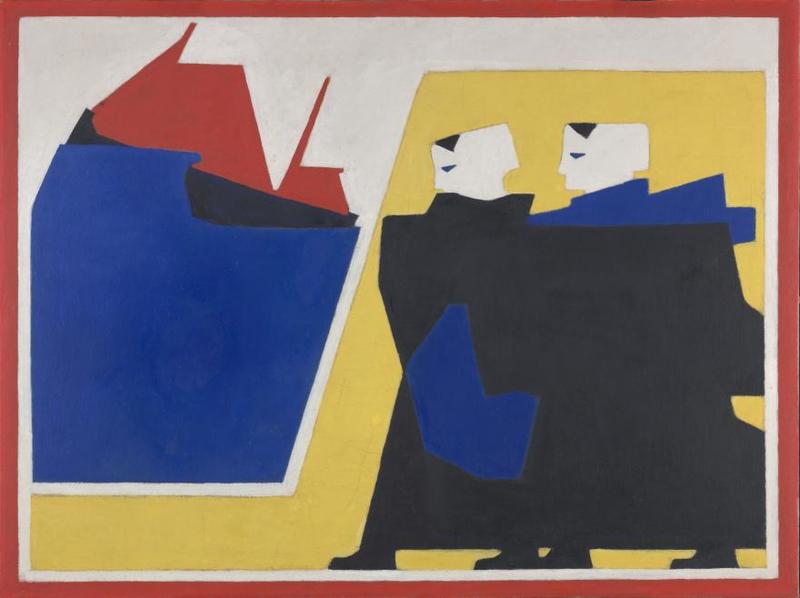 De Stijl, the Dutch art movement that sprang from Mondrian, Van der Leck and artist Theo van Doesburg's partnership, is celebrating its 100th birthday across The Netherlands, as cities that birthed the art revolution draw together to celebrate it. The movement, which drew its name from De Stijl magazine, first published in 1917, counts Mondrian, Van der Leck and Van Doesburg among its patron saints and a marked commitment to social innovation as its credo. The movement cast a wide net, continuing to inspire many of the nation's designers, including Hella Jongerius and Joris Laarman.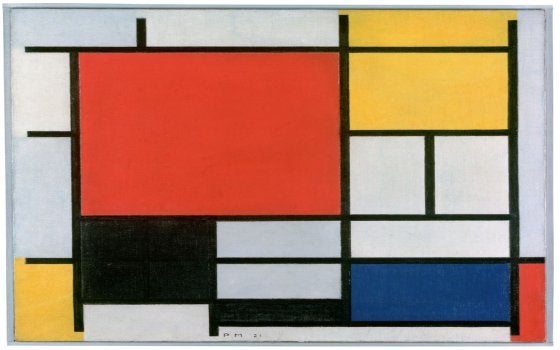 The style that evolved from the movement, Dutch Design, includes native icons like Marcel Wanders, Piet Hein Eek, Rem Koolhaas and Maarten Baas and also a contingent of foreign-born designers, including Italians and Japanese, who align themselves with the aesthetic. Events, exhibitions and more abound throughout the year, celebrating their contributions throughout the country for the 100 years of De Stijl program.
Meet Mondrian
At Gemeentemuseum Den Haag, the largest assemblage of Piet Mondrian's paintings is on display in a permanent collection. The focus is on the relationship between the works of Mondrian and De Stijl co-founder Van der Leck, whose successors continue to form design and architecture in The Netherlands and beyond. The collection features 80-something pieces from both artists, including international loans from the MoMA in New York. The museum is also home to a 300-work collection of Mondrian's works, the largest in the world. Among the works on view: The artist's final masterpiece, the widely known "Victory Boogie Woogie" (1942–1944), a tribute to New York that remains unfinished.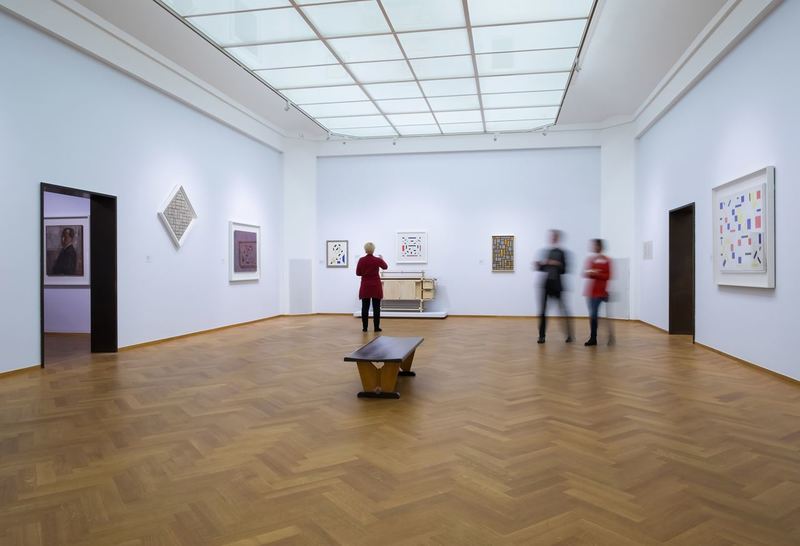 Mondrian, who drew early influence from Cubist artists including Georges Braque and Pablo Picasso, disagreed on some counts with his journal's co-founders; one consistency, however, was their aesthetic, featuring primary colors applied across the categories of architecture, furniture, graphic design, painting and more. Beyond Mondrian's painting collection, his influence can be found throughout the country: Amersfoort, for one, is home to Mondrian House, where the artist was born and where starting in early March, visitors will have access to a newly renovated space delineating Mondrian's artistic and spiritual journeys.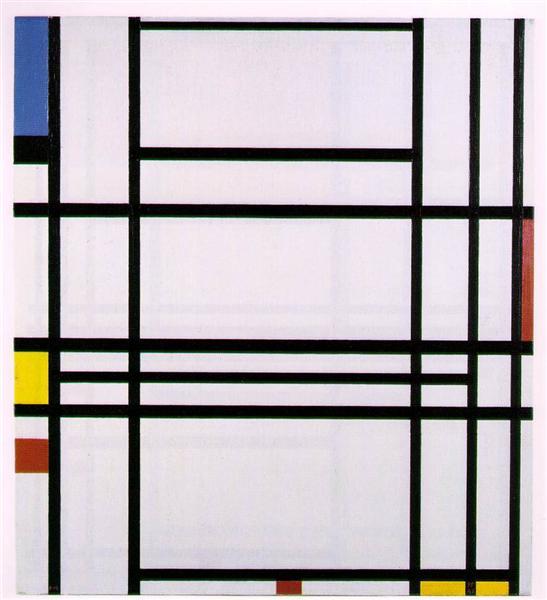 Interior (and Exterior) Influences
Alongside the German Bauhaus movement, De Stijl, which means "the style," in Dutch, was the early 20th century's most impressive art movement; among its key tenets were customization, craftsmanship and appealing to a modern audience. "Architecture and Interiors of De Stijl," an exhibition coming to Gemeentemuseum Den Haag, in The Hague, will investigate the deceptive simplicity as it applies to furniture and interiors; take Gerrit Rietveld's iconic chair, for instance, which had been designed prior to his involvement with the De Stijl but painted red and blue after he joined.
De Stijl's impact on the ins and outs of homes is represented nowhere more dramatically than at the Rietveld Schröder House, a home in Utrecht designed by innovative thinker Truus Schröder-Schräder and artist-architect Rietveld, partners in life and love. With a spot on the UNESCO World Heritage List, the home is a tribute to customization: barely seen sliding doors slip in and out to transform bedrooms into living spaces, with large primary-color-painted boxes on the floors emphasizing the transitions.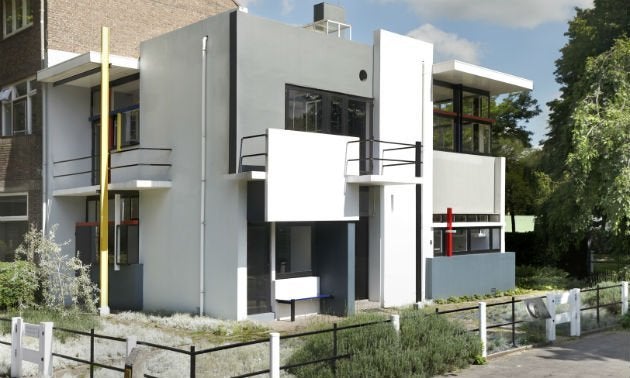 In the city of Leiden, Galerie LUMC will reveal works by 10 modern artists inspired by De Stijl, while outdoor sculptures, also drawing influence from the movement's geometry, will be on view throughout the summer. Also outdoors, 20 international contemporary artists will unveil their works, inspired by Mondrian's 'Composition No. 10.'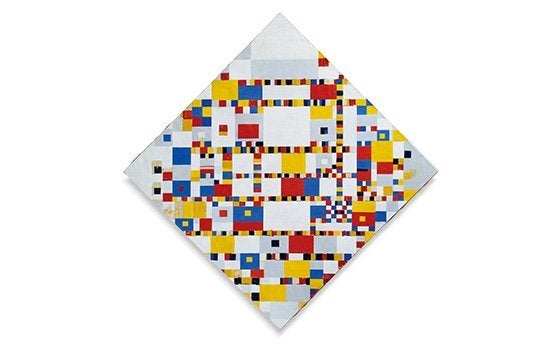 'Victory Boogie Woogie," by Piet Mondrian
The Dutch province North Brabant, birthplace of Hieronymus Bosch and Vincent van Gogh, will host visits to Rietveld's textile factory, the Ploegfabriek; programs at the famous Design Academy Eindhoven, which produces grads that head to firms like Piet Hein Eek, Moooi and Droog; and a number of tours, exhibitions and workshops, including textile and ceramic workshops, during Dutch Design Week, coming up in October.
Find the full region-by-region lineup of this year's festivities.