Mpls.St.Paul magazine and ASID Minnesota will open the doors to the 20th-annual Showcase Home Tour next week. Twenty-five local designers will have their work on display at the new-build home, a first for the showcase, on Lake Minnetonka's prestigious Crystal Bay.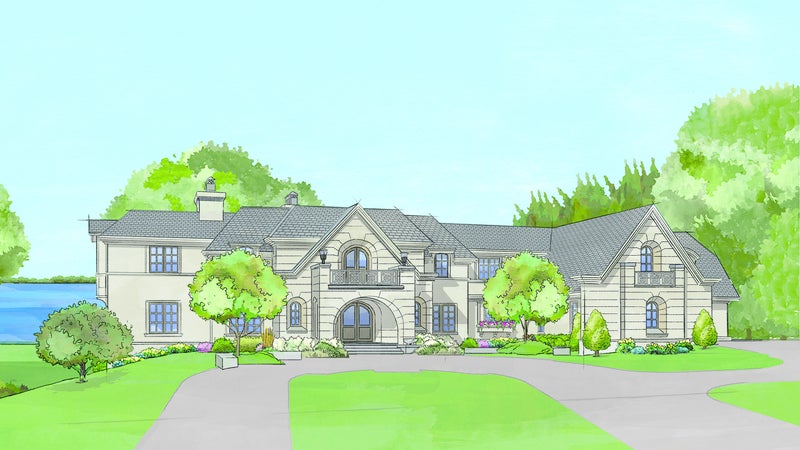 The designers worked with the homeowners to dress the modern chateau home's 13,000 square feet. Constructed by custom builders John Kraemer & Sons, the lakeside residence features six bedrooms, a kitchen boasting a 14-foot-long island, and numerous whimsical highlights, including a Chronicles of Narnia–reminiscent hidden door.
"What we love about this year's home is that it's truly customized to the homeowner's unique style and personality, and it reflects their vision of what a family home should be," says Kelly Ryan Kegans, editor of Mpls.St.Paul Home & Design magazine. "This home allows Mpls.St.Paul Home & Design readers to see how the talented ASID MN designers were able to cohesively unite the variety of design styles that the homeowners liked—from transitional to European to modern and whimsical—to create a space that is both beautiful and functional for this growing family."
Special tour nights include Wine & Design Nights, Ladies' Night Out, culinary evenings, and designer-led tours. The designer showcase, which is open to the public October 21 through November 12, is parterning with global non-profit Smile Network International, a Minnesota-based charity that provides reconstructive surgeries to children in developing countries.
See below for a full list of the showcase's featured designers.
Kimberly Niosi and Sara Settler, Niosi Design
ASID students and Anne Farniok, interior design instructor, Dakota County Technical College
Keri Olson, KOR Interior Design
Kimberly Herrick, Herrick Design Group
Lisa Ball, Design by Lisa
Bonnie Birnbaum, Bonnie Birnbaum Interiors
Diane Lumpkin, Diane Lumpkin Design
Kim Tucker, Tucker Thomas Interior Design
Jennifer Horstman, Lenox House Design
Laura Engen, Laura Engen Interior Design
Christine Frisk, Jennifer Ruis and Jessica Bliven, InUnison Design
Jennie Korsbon and Sarah Ivers, J Korsbon Designs
Jennifer Austin-McGrath, Fine House Interiors
Rob Edman, EdmanHill Interior Design
Amanda Davis, Benjamin Odden and Christine Happel, Ethan Allen
Karen Soojian, KSID Studio
Angela Parker, Interior Places and Spaces
Laura Wiedmann, Laura Wiedmann Interior Design
Teresa Antonneau and Peggy Augustine, Augustine Interiors
Lindy Haglund, Designer Lindy Haglund