Step off the elevator on the 15th floor of 200 Lex, and you might be expecting just another showroom. But Paul Donzella, founder of antique gallery Donzella Ltd., has spent the last several months transforming a second showroom space across the hall into a gallery-like exhibition that showcases an impressive collection of pieces by Milanese furniture designer Osvaldo Borsani.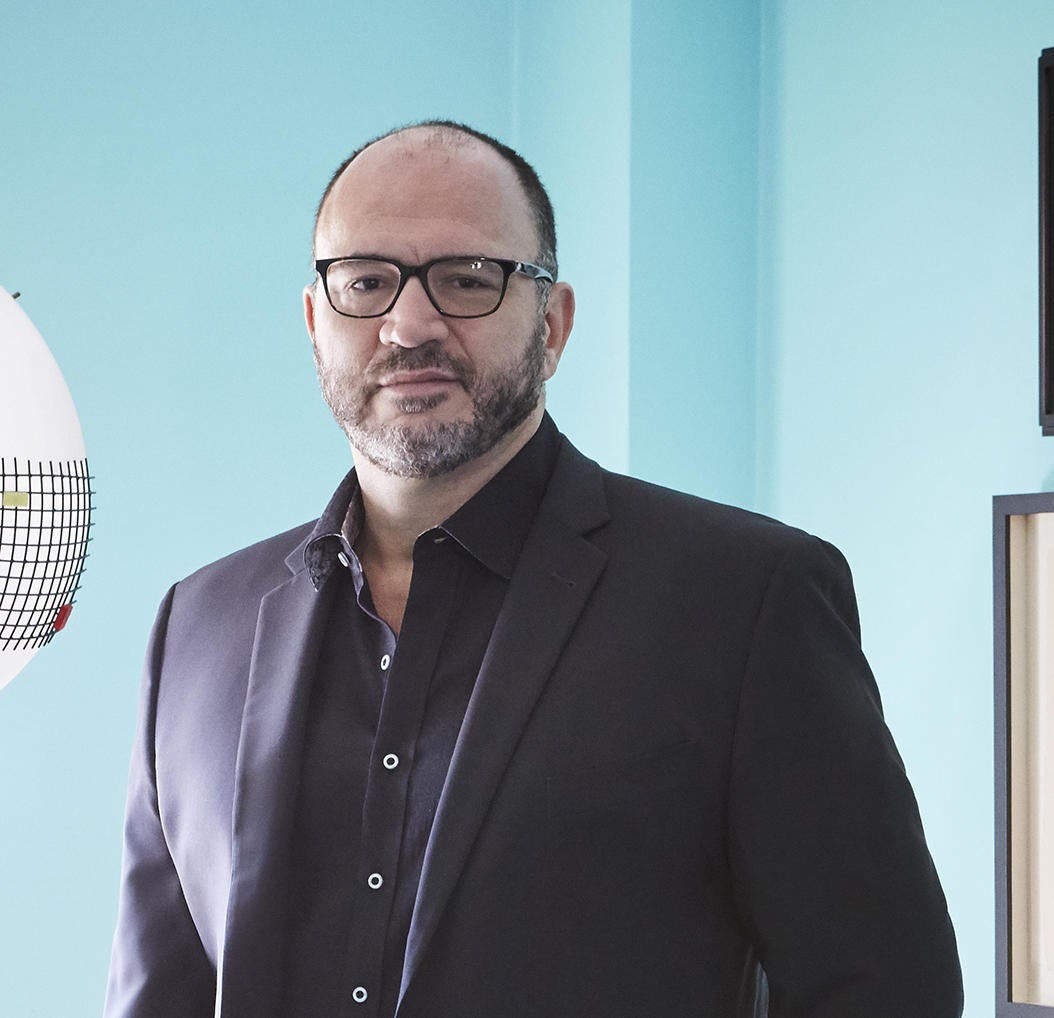 The notion of an antique exhibition isn't exactly new to Donzella. In his previous spaces, he often dedicated a portion of the floor to curated exhibitions that featured a particular designer or theme. Doing so, however, requires a sizable investment of time, space and money—not only does Donzella need to acquire enough pieces to populate a stand-alone exhibition, but the process also freezes that inventory in the months leading up to the big event. "You can't put it out for sale—you have to keep [the pieces hidden] away until you're actually mounting the exhibition," he tells Business of Home. When 2008 rolled around, he put a pause on his exhibitions; it wasn't until 2017 that he decided to resume the tradition. Then, last year, he moved Donzella from its 22-year home in Tribeca to the New York Design Center.
"When I moved into this space in 2019, it was a little bit smaller than what I'd had [in Tribeca], and I was starting to buy a lot more inventory, so my space was quite dense," he says. "I knew I wanted to get back to doing exhibitions, but I realized I was going to have to talk to Jim Druckman." He set up a meeting with Druckman, the president and CEO of the design center, to see if there were any short-term openings where Donzella could host an exhibition. "We sat down for this conversation and he said, 'Your neighbors across the hall are moving—why don't you consider taking it full-time?'" recalls Donzella. "I like to joke that I went in to ask him for a six-month pop-up and I left with a five-year lease."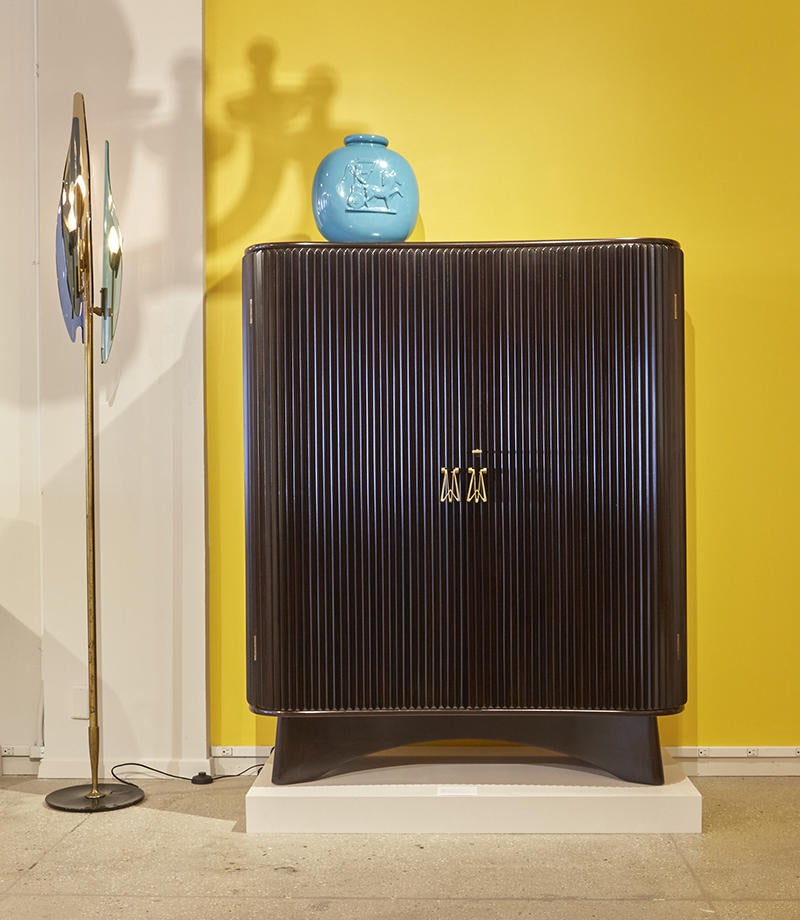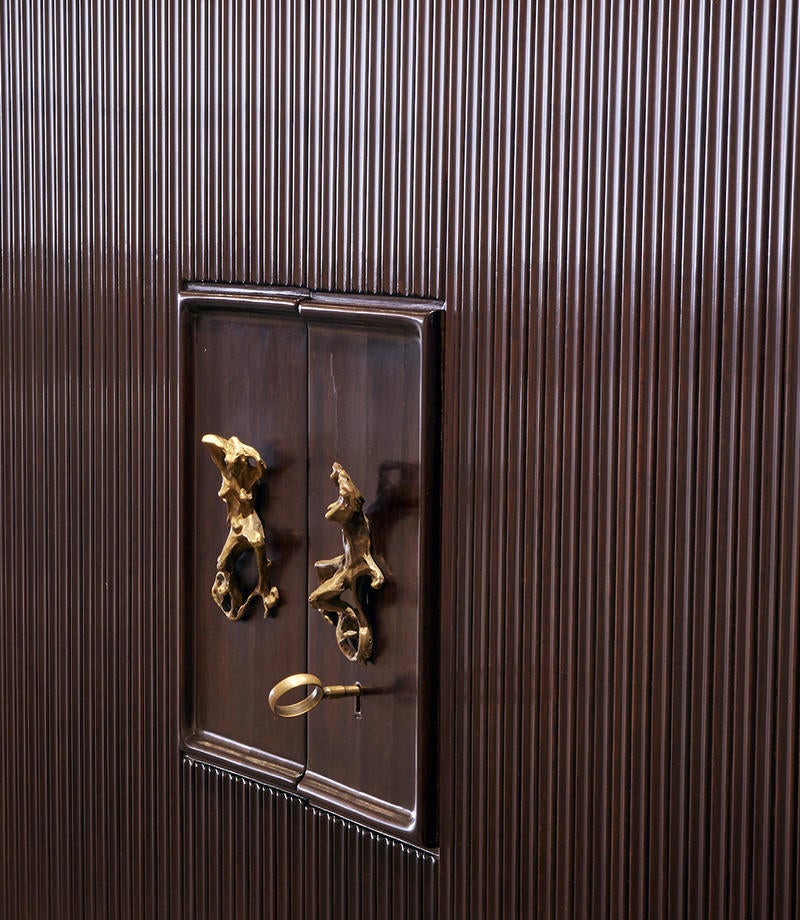 The lease was signed in February, and in an effort to draw a distinction between the new gallery and the existing showroom, Donzella gave it an identity all its own: Donzella Project Space. An additional showroom lease is a large investment in and of itself, but Donzella's passion for the concept makes it worth the bet. He sees it as an elevated approach to antique sales: an exhibition space that brings an experiential element to his business—with the bonus that the new room functions as an annex for his growing inventory. "I realized I really could use the extra space, and someone might take [it]," he says. "When am I going to have a second space that's right across the hall? So I said, 'Let's do this.' Everything about it just felt like the right way to go."
Donzella has always been drawn to the narrative side of the antiques business. He came into the profession first as an amateur collector; vinyl records and vintage clothes were a gateway to the world of postwar and midcentury design. Walking through the streets of SoHo in the late 1980s, he was captivated by furniture displays in the storefront windows, developing a particular affinity for Italian designs. And for the last 12 years or so, he's had a particular interest in the work of Borsani, the 20th-century Milanese designer best known as the co-founder of modern furniture company Tecno.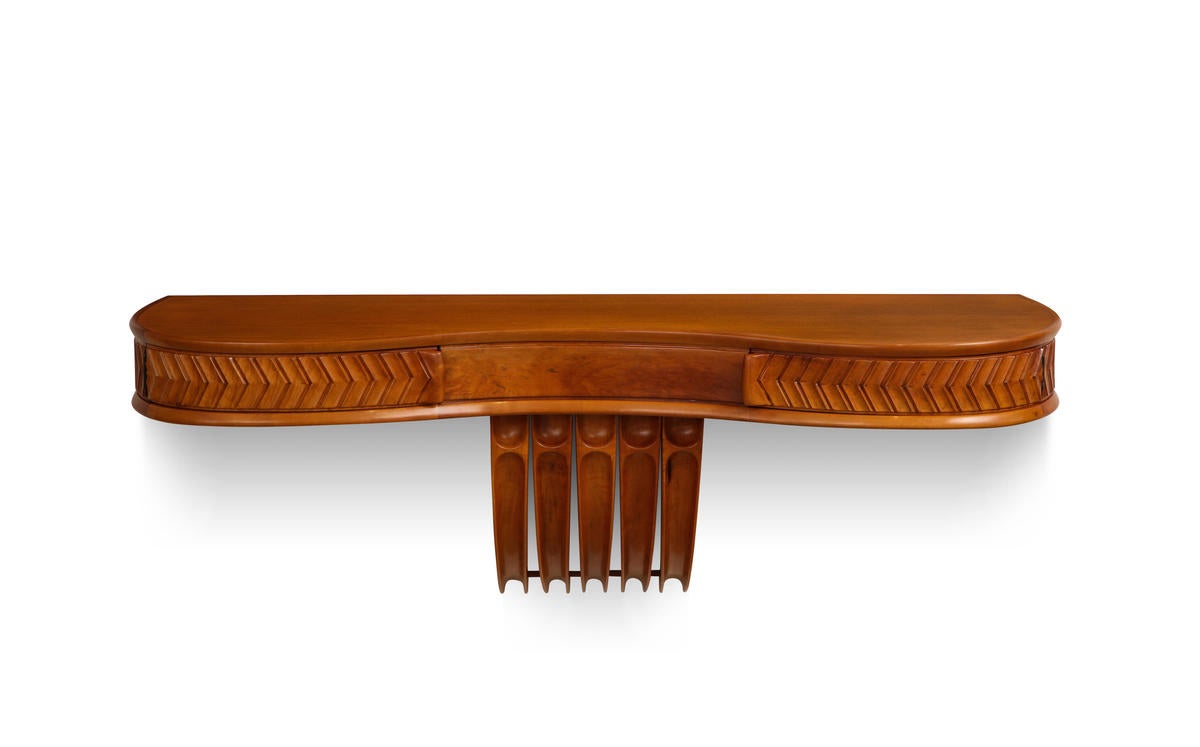 Courtesy of Donzella Ltd.
But what caught Donzella's attention was the designer's pre-Tecno work. That Borsani turned to glossy maple wood and brass—a decisive step into a modern, streamlined vernacular, but with a firm nod to the lingering influences of the Art Deco and Belle Epoque periods. Over the past decade, Donzella has been amassing a small collection of these pieces, and what began with a pair of walnut chairs ultimately set him on the path to acquiring the pieces currently on display, the pinnacle of which came in 2018 at a retrospective exhibition at the Triennale Museum in Milan. It was there that Donzella first identified six pieces that he was later able to purchase directly from the Borsani family, rounding out his collection and placing an exhibition within reach.
In September, Donzella Project Space unveiled the "Osvaldo Borsani: Design Milanese" exhibition, a collection of furniture placed on raised platforms with ample space for full, museum-like viewing, all styled with Italian lighting and accessories from the period. "From the very beginning, when I barely had any inventory, I was always drawn to the Italian materials," says Donzella. "I remember getting an appointment at MoMA to do research, and the things that were the most thrilling to me were the Italian furniture, pottery, lighting—they felt anthropomorphic. The pieces just looked like they were frozen mid-step, like they were alive." In the Borsani exhibition, lustrous finishes along the curves of these pieces accentuate that very animation, making for an antique experience that is as inspiring as it is unique.
The pieces on display will eventually make their way into Donzella Ltd.'s inventory, where designers can purchase them as they would any other antique. But for now, Donzella Project Space reads as a transportive time capsule into a time of slow furniture, faithfully arranged. "I've been dreaming about having enough of this material to do an exhibition like this," says Donzella. "I still pinch myself sometimes when I walk through it."
Homepage image: One of the displays from the Osvaldo Borsani exhibition at Donzella Project Space | Courtesy of Donzella Ltd.