The Four Seasons Hotel Washington, D.C. debuted the inaugural Light Up the Season showcase earlier this month. Benefiting the Children's National Medical Center, the event paired 20 local interior design firms with patients of the hospital to create festive holiday decor, which will be on display at the hotel until December 20.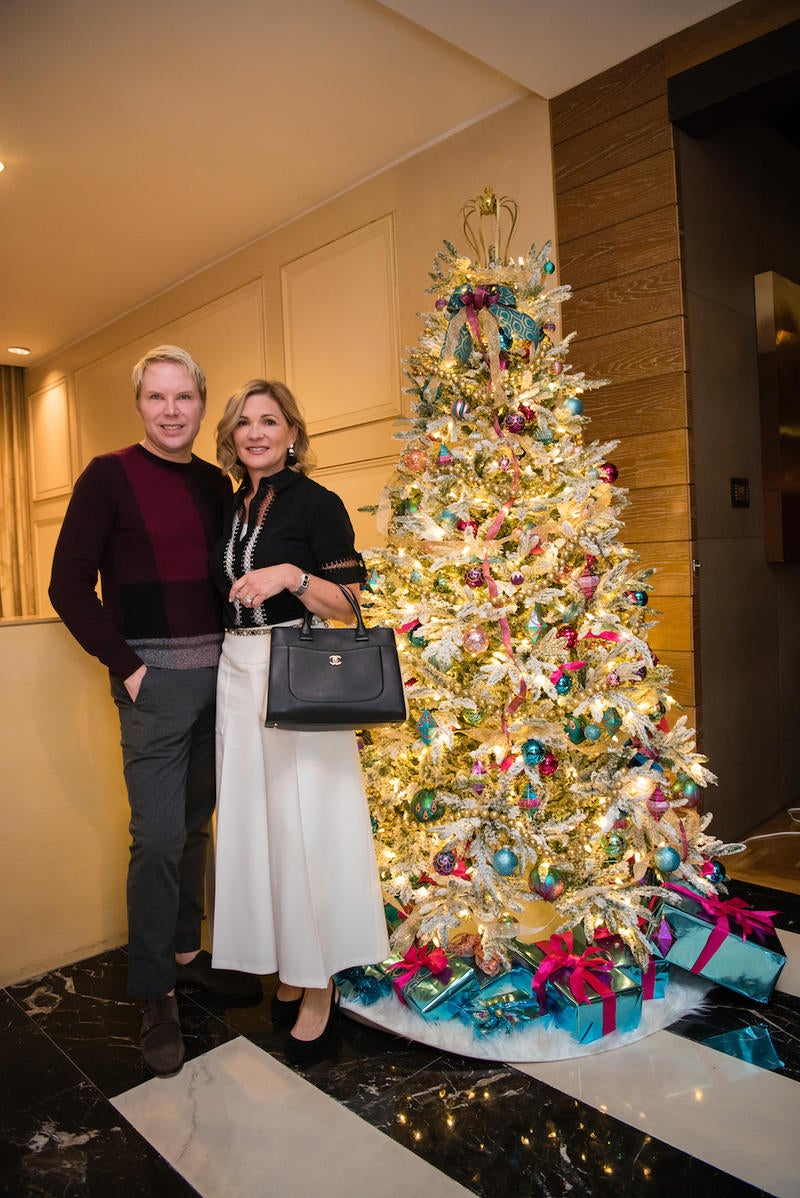 The design pairings were tasked with creating holiday trees, mantelpieces, wreaths and a menorah, all of which are available for purchase. The showcase's December 3 kickoff event included cookie decorating, ornament making, musical performances and a silent auction.
"We are thrilled and honored to partner with such talented members of the design community to literally light up the Four Seasons for the holidays," says event co-chair Christi Perez. "This event, which focuses on the children, for Children's [Medical], will brighten the eyes and hearts of the community while raising needed funds for programs that advocate for the health of the children of the D.C. Metropolitan area and beyond."
Participating designers in the holiday trees category include Allie Mann and Alexandria Hubbard of Case Design/Remodeling; Annie Elliott and Christy Maguire of Annie Elliott Interiors; Camille Saum of Camille Saum Interiors; Charles Almonte of Charles Almonte Architecture/Interior Design; Caryn Cramer of Caryn Cramer Interiors + Textiles; Christopher Nutter of Christopher Nutter Designs; Pamela Harvey of Pamela Harvey Interiors; Julia Walter of Boffi Georgetown; Brian Fell of B&B Italia Washington, D.C.; Nadia Subaran, Megan Padilla and Kelly Emerson of Aidan Design; Quintece Hill-Mattauszek of Studio Q Designs; Sarah Wessel of Sarah Wessel Designs; Skip Sroka of Sroka Design; and Victoria Sanchez of Victoria at Home.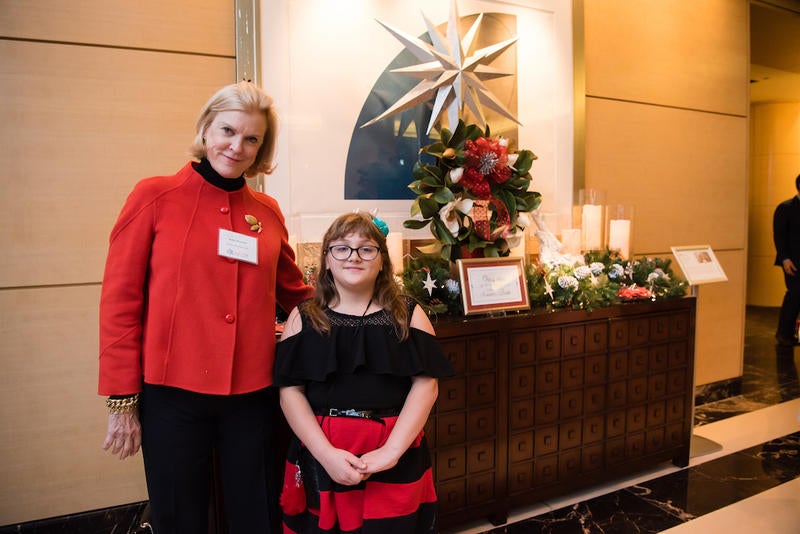 Mantelpieces were designed by Eleanor Niermann and Claire Niermann of Niermann Weeks; Josh Hildreth and Tara Price of Josh Hildreth Interiors; Lisa Tureson of Studio Artistica; Kelley Proxmire of Kelley Proxmire Inc.; Lena Kroupnik of Lena Kroupnik Interiors; and Susan Nelson and Todd Martz of Home on Cameron.
Laura Dowling, former White House florist, Ashley Greer of Atelier Ashley Flowers, and Nicholas Beck of Nicholas Beck Interiors designed the wreaths, and Samantha Friedman of Samantha Friedman Interior Designs created the menorah.