In 1939, in the small town of Randers, Denmark, Holger Nielsen created a pedal garbage bin for his wife's hair salon. Seventy years later, it was inducted into the Museum of Modern Art's collection, its original design unchanged. All that is to say, the brand that grew out of Nielsen's trash can, Vipp, isn't quick to embrace change.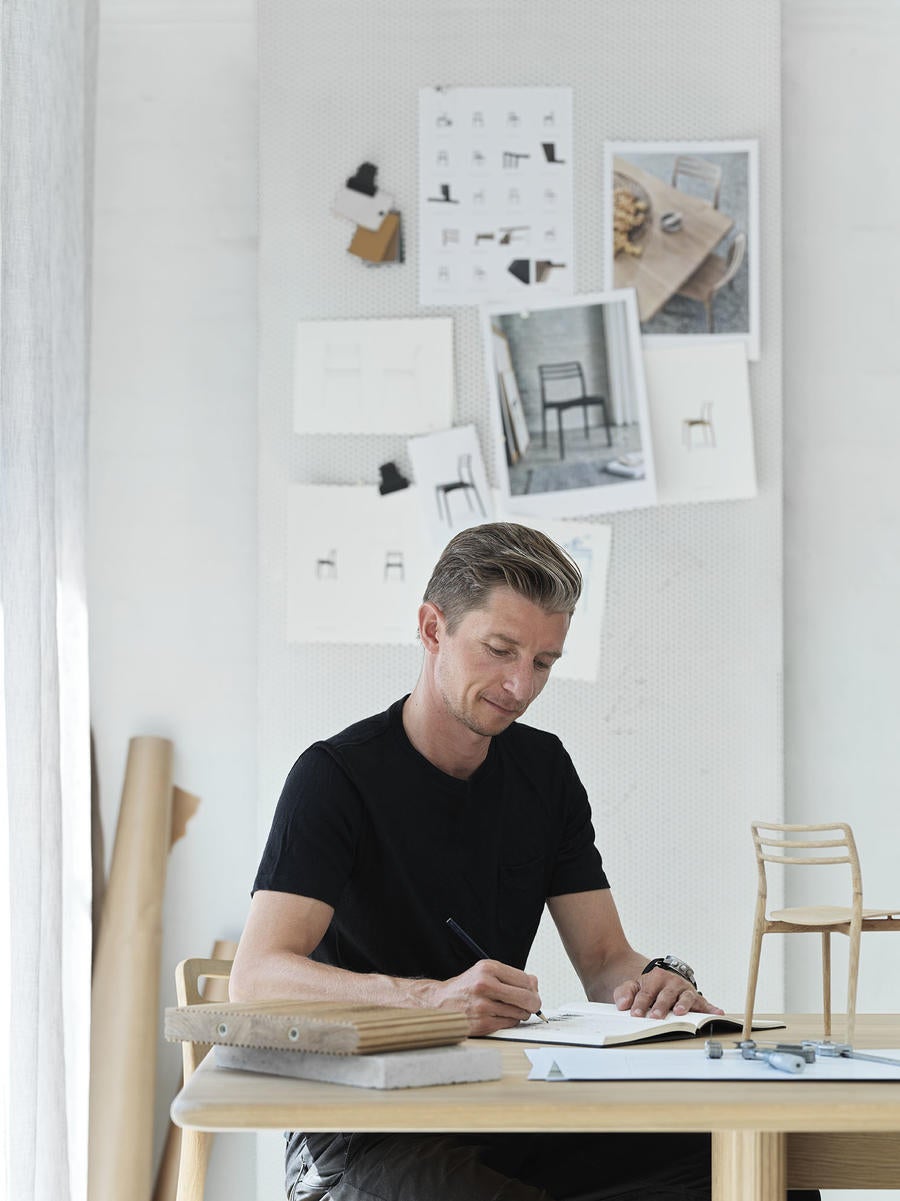 In fact, Vipp manufactured only that trash can (it retails for $300) until 1996, when a second product joined the portfolio: a rubber toilet brush. By then, the company had become a household name in Europe, thanks to a wave of design-savvy Scandinavians who appreciated the minutiae of its signature product's design—from the ease of its pedal-operated opening to the noiseless seal when it closes. Through some strong marketing efforts, the bin found its legs in the age of the internet.
When chief designer Morten Bo Jensen joined the team in 2006, Vipp still was selling only two products. He set out to change that.
"When you only have a trash can and toilet brush in your product portfolio, you can dream about a sofa, but that link is not so clear and natural," Jensen tells Business of Home. "You have to make a few stepping stones to get to that point." So he devised a strategy to grow the brand's offerings while holding fast to Nielsen's ageless design ethos. (The company's website reads, "You will never see a younger model of an existing Vipp product.")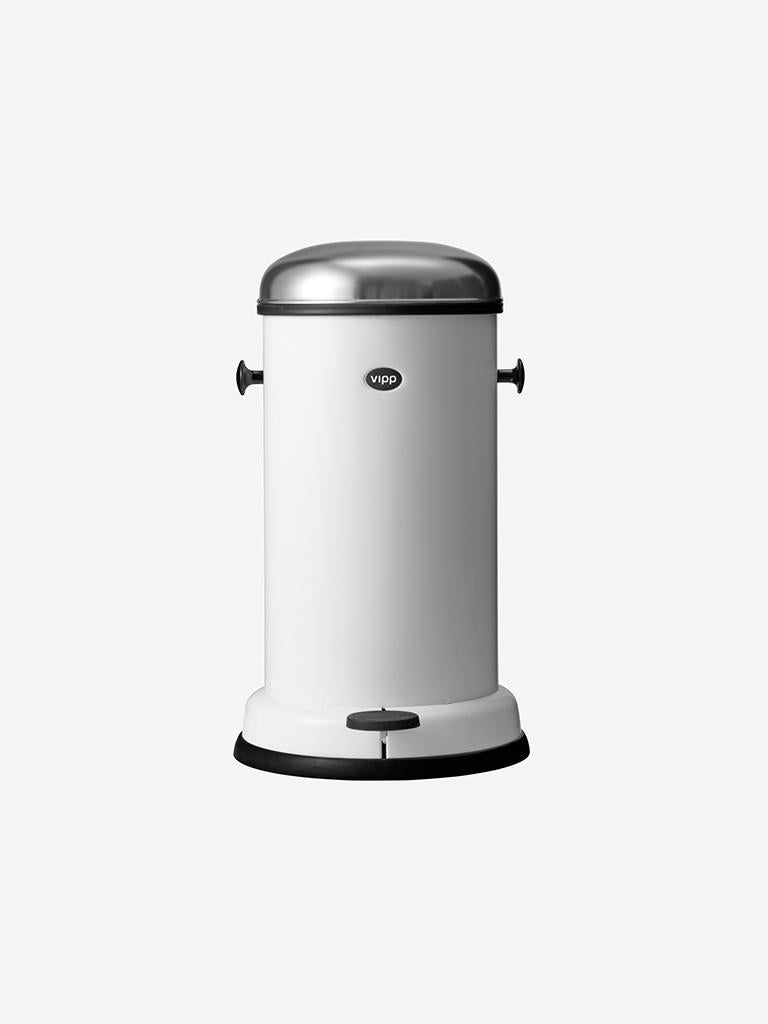 In the early days of this expansion, the company introduced kitchen and bath accessories, from a salt grinder and pepper mill to a $139 soap dispenser. The release of these items created more entry points to company's product offerings, but Vipp as a brand began to take on a more definitive shape. "For the first 10 years, we had an Apple approach to design—we were very focused on the materials, functionality, how to construct the product," says Jensen. "Placing the products next to each other, you sense that they share the same ideology and approach." For most of its history, metal and rubber were the only two materials used in the company's manufacturing.
The expansion was a hit with Vipp enthusiasts and helped broaden the brand's appeal. "[The response] was exactly as we'd hoped for: We had connected with some consumers that really liked this approach to design," says Jensen. As more accessories hit the market, the company's engineering team began thinking about not only how to complement the brand's past offerings, but also the kinds of spaces these objects would sit in, and before long, furniture pieces began to roll out—sleek lounge chairs in leather and metal, and that sofa that once seemed far-fetched. Among the company's other offerings is the Vipp Kitchen, a modular kitchen storage and prep solution, and a hotel concept that essentially turns the brand's one-bedroom showrooms into a bookable brand experience.
On October 1, the company launched Cabin, a line of furniture that departs from its material repertoire even further with the addition of wood. While that decision may not seem earth-shattering for the average brand, for 80 years, Vipp hasn't strayed from its roots—so the integration of wood signifies a broadening into new corners of the market, but also a strong consideration for a brand-loyal consumer.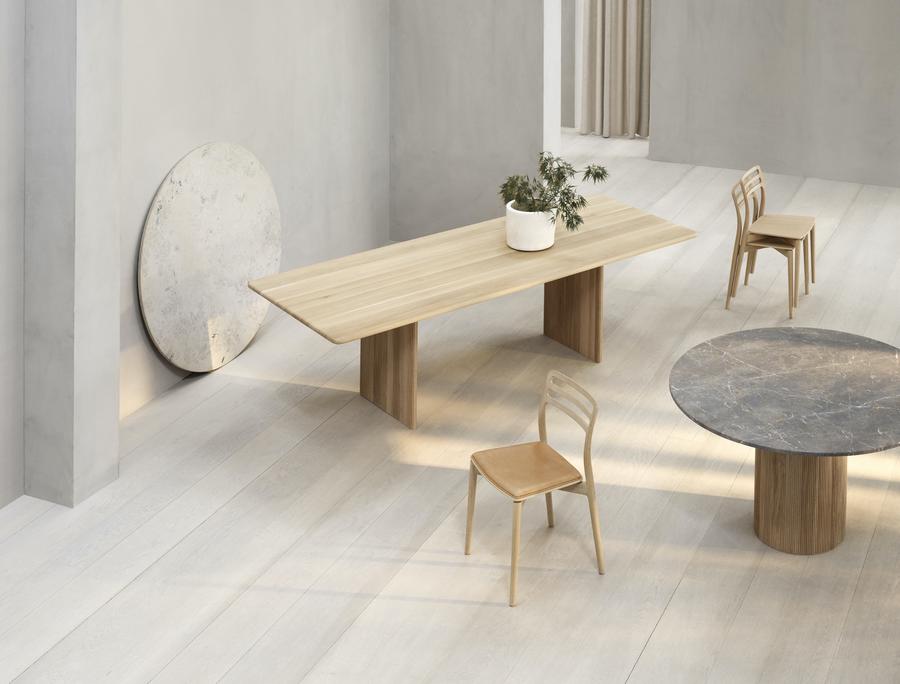 The new Cabin products—two table designs and stackable dining chairs—come in solid oak sourced from southeastern Europe. "Even when we cross materials, you can sense where [the pieces] come from," says Jensen.
"There came the need to hold more competencies in different materials, and to add materialities to the portfolio, [in order] to create a contrast and this ability to mix things," he adds. A careful expansion and a focus on maintaining a cohesive design language has allowed Jensen to help Vipp create a constellation of product offerings that underscore the importance of brand recognition. "You can have the best trash can in the world, but if nobody knows about it, it doesn't make a difference," he says.
Homepage image: Courtesy of Vipp