A new talk show is debuting from design expert Daniella Ohad. In the three-episode series, which kicks off this June, she'll interview 15 guests from the worlds of interiors, furniture and architecture. Daniella on Design: Spring Dialogues will explore current design questions: "Which skyscraper has been praised as NYC's best architecture? What is the problem with the design of the Obama Presidential Center? Which interior space has dominated in the Kips Bay Show House? What is 'mental furniture' and why does it matter?" says Ohad.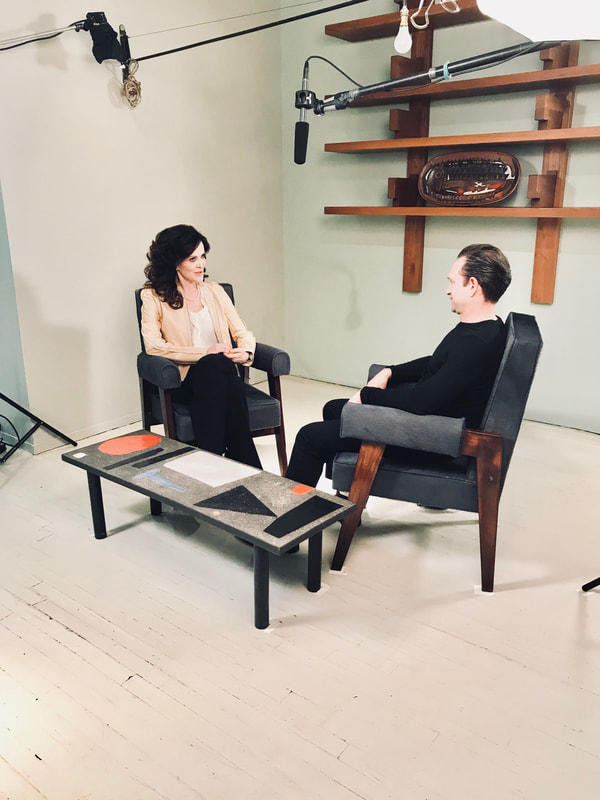 Launching at the tail end of NYCxDesign, the show will also focus on the movers and shakers of the industry—in real time. Why now? Shares Ohad, "The achievements of this design season are astonishing: from sustainable architecture to blue-chip auction pieces, from passionate activists who fight to conserve modern landmarks to critics who analyze the problematic aspects of public works, from dreamers who are building temples of design to writers who point out when trends become classics. We need to discuss these issues from many different perspectives, because design affects all of us."
Who can viewers expect to see? The Architecture episode will spotlight Alexandra Lange, who analyzes the problems with the Obama Presidential Center design, and Gregg Pasquarelli, who will discuss SHoP Architects' American Copper Buildings. The Interior Design show will include Caleb Anderson talking about his room at the Kips Bay Decorator Show House; Emily Evans Eerdmans on her latest book, the first English monograph on French decorator Henri Samuel; and Joe Nahem, of the international firm Fox-Nahem.
In the Furniture & Objects episode, Ohad says Patrick Parrish will cite his "indispensable guide" The Hunt: Navigating the Worlds of Art and Design, while Michele Oka Doner "muses on her stunning exhibition, 'Bringing the Fire,'" and Felix Burrichter, creative director and editor of Pin-Up magazine, appears to discuss the revival of "mental furniture."
Airing on Ohad's YouTube channel for three consecutive weeks in June, DANIELLA ON DESIGN: Spring Dialogues is sponsored by Rago Auctions, with Ohad on hand as exec producer and her longtime collaborator, Antonia Marrero, as co-executive producer, along with creative director Andres X Sebastian, an independent filmmaker based in Brooklyn, and co-director Marina Fernández Ferri, a freelance producer and a member of the Brooklyn Filmmakers Collective.