Tod Williams and Billie Tsien, the husband-and-wife architectural team and Obama Presidential Center designers will be honored on February 15 at the LongHouse Reserve 2017 Winter Benefit. The event, to be held at Lincoln Center, will present the team with The LongHouse Award for Outstanding Architectural Achievement.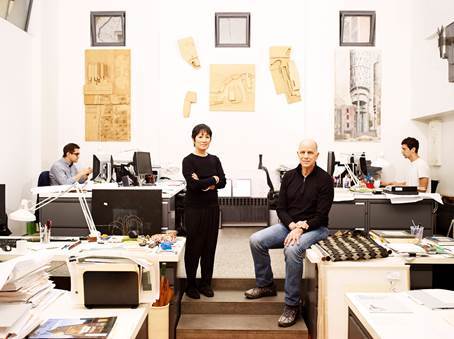 Delivered by architectural critic, educator and Vanity Fair contributing editor Paul Goldberger, the award recognizes Williams and Tsien, who have worked together for nearly 40 years, having founded their studio in 1986 and worked on projects including the American Folk Art Museum in New York, The Barnes Foundation in Philadelphia, and the Asia Society Center in Hong Kong.
The Chicago-based team says of the Obama library, which will be located on the South Side of Chicago: "We are deeply moved by the mission of the Obama Foundation and the role the center can play in empowering that mission. It is a joy, an honor and a responsibility to create a place that reflects the optimism and integrity of the president and the first lady. This has been a transformative presidency, and we will work to make a center that embodies and expands the Obamas' vision. We look forward to collaborating with our partners, Interactive Design Architects, and to working with the South Side community."
The LongHouse event will also screen Larsenworld: LongHouse in East Hampton, a short film produced by the Checkerboard Film Foundation that features the work of LongHouse Reserve founder Jack Lenor Larsen.
Learn more about the Obama Presidential Center.