Each year for the past 10 years, D Home editors have selected the 10 Most Beautiful Homes in Dallas, amounting to a list of 100 beautiful homes—some new, some historical, some remodeled, but all beautiful. This summer, they turned over the reigns to the readers, who voted on their favorites over the course of three weeks. The winner? A classic "storybook" house from architect Charles Dilbeck. Not only did he secure the top spot, but one of his other homes came in at No. 10.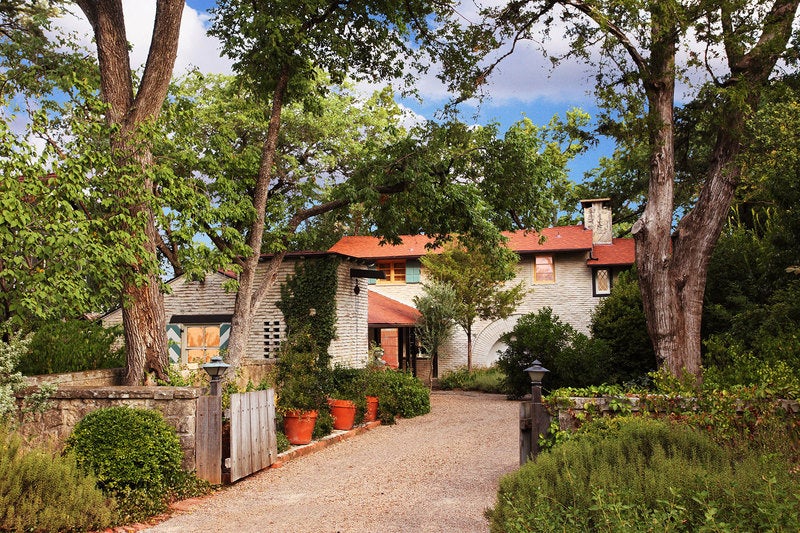 "I think we were all pleasantly surprised at how much history the Top 10 winners had," says Caitlin Clark, web editor of D Home. "We were so thrilled [the late Neiman Marcus president and chairman] Stanley Marcus's home made the list. Dallas is a city with a lot of shiny, new buildings, so we loved that people appreciated older homes with historical significance."
Dilbeck's house, which D Home dubbed "Most Likely to Make You Forget You're in Dallas," is D Magazine president Christine Allison's favorite house on the list. She liked it so much, she even asked the owner for a peek inside. "The scale is enchanting, the tile work, fixtures, and woodwork are all pure Dilbeck. And behind the house? A magical forest," she said.
The house was built in 1937 and is located in the North Oak Cliff neighborhood; it was selected as one of the Top 10 Most Beautiful Homes in 2011. The PROPERTY, coming in at almost 3,000 square feet, has four bedrooms, three and a half bathrooms, one guest cottage and a pond. While Dilbeck designed over 600 homes in the Dallas area, he didn't stick to one aesthetic, instead pulling inspiration from French and Irish styles.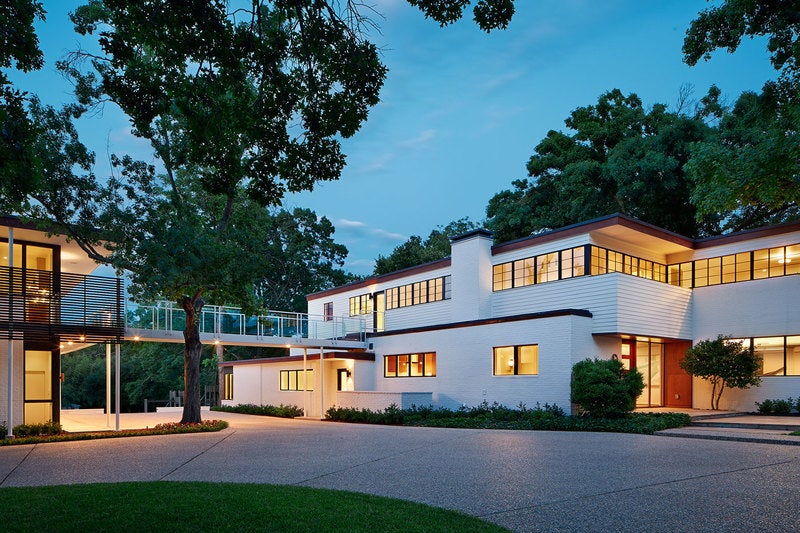 While there hasn't been a consistent trend among the houses picked from year to year, location and size were common threads among the houses that made the list overall.
"The other interesting thing was that none of the Top 10 were located in the Park Cities or Preston Hollow, which are the most expensive Dallas neighborhoods to live in," Clark says. "Most of the homes were located in Oak Cliff, which is a much more diverse neighborhood. Also, for a city known for having big houses, nothing in the Top 10 was palatial."
Other homes on the list include a 1920s design by architect Marshall Barnett that's in the Swiss Avenue Historic District, and a 1938 home on Turtle Creek Boulevard that was saved by designer Susan Baten when it was set to be demolished.
"Surprisingly, one of the characteristics most of the homes share is a shady lot. Clearly landscaping is just as important to our readers as the actual architecture," says Sarah Bennett, managing editor of D Home. "The winners were styles of all sorts, which represents Dallas residential architecture: We've got Tudor, ranch, midcentury, French, Mediterranean, Greek Revival, Craftsman and Cape Cod—a little bit of everything."
View the full list HERE.