An upcoming sale at Brooklyn brand Eskayel will benefit a nonprofit in the spirit of the upcoming holiday season. As part of the Good Karma Movement, which partners brands and nonprofits, the sale runs online only, from November 23 to 27, and will devote a portion of the proceeds to Sea Shepherd, a global nonprofit that fights to end the destruction of the oceans and marine wildlife. Eskayel's Shanan Campanaro discusses the importance of giving back—and pulls her top picks for designers.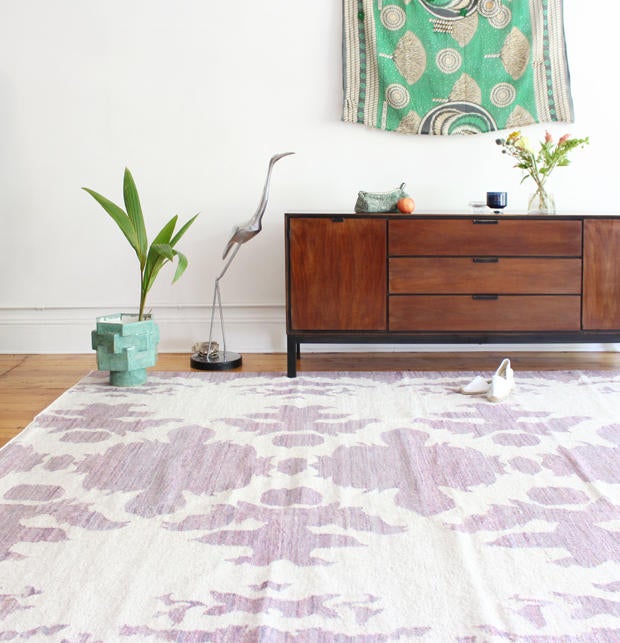 How did you connect with the Good Karma Movement?
I have been doing this sale for the past few years now! I originally heard about the sale from my friend Rony Vardi, the owner of Catbird, as she partakes alongside a lot of other brands. Most of the participants own their companies and already donate portions of their proceeds to various causes. We all feel strongly about giving during the holidays, and this is a nice umbrella to focus on.
Tell us about Sea Shepherd. Why was this org the right fit for Eskayel?
Eskayel continually gives 1 percent of total sales to environmental organizations as part of our partnership with One Percent for the Planet. We chose an environmental focus for our entire giving program, as we feel it is one of the most urgent issues affecting all humans on earth. Inspiration for most of our collections is drawn from the natural world around us, so we have a sense that it is our duty to give back and try to protect that world.
The oceans are ground zero of environmental issues due to the ice melting, resulting in rising sea levels that causes more destruction. Overfishing and plastic pollution are also some of the reasons for the failing ecosystems that are critical to supporting all life on earth. Sea Shepherd CEO and founder Paul Watson has been leading grassroots efforts on behalf of the ocean since 1977, the year I was born. His nonprofit organization travels all over the world trying to end the destruction of habitat and slaughter of wildlife in the world's oceans to conserve and protect ecosystems and species.
What are some of the special items you feel designers should look out for at the sale?
Designers should look out for all of the sale items! It's really the only time each year we offer a 30 percent discount that is well below our trade discount. The discount even applies to our really expensive custom items, like rugs and mural wallpaper. It's the perfect time to go for that really special item you have been wanting that would normally be out of your price range.