September's iteration of the Brimfield Antique Show has come and gone, but some of designer Ken Fulk's finds are still available. Fulk shopped the show with Chairish, which is now offering his sourced items in a sale that began online earlier today.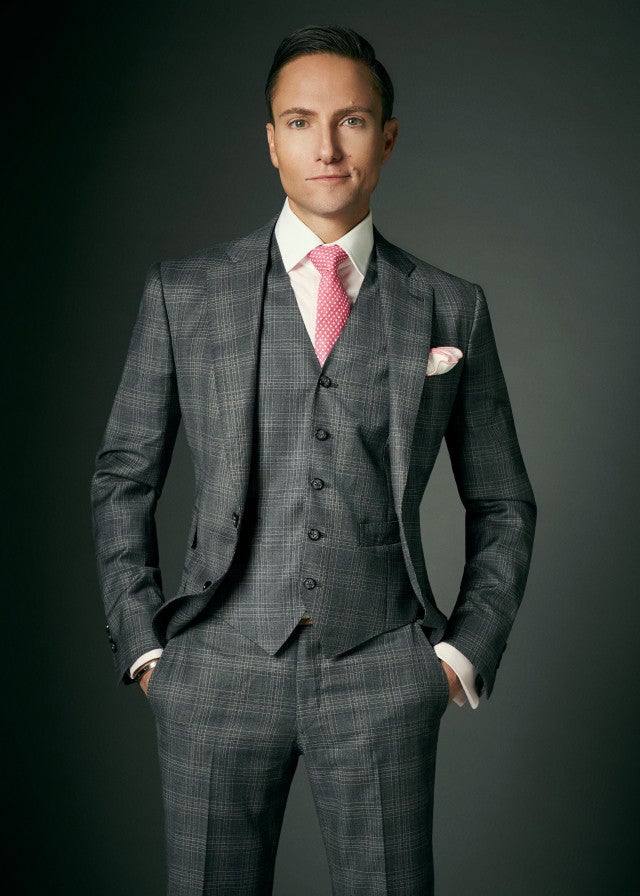 "For me, it's really the camaraderie that I enjoy most," says Fulk of the show, which ran three times this year, in May, July and September. "There's an extended group of us who seldom miss a Brimfield. We don't really shop together—but do text one another if we spot something we know one of us may be interested in. At the end of the day, we gather for dinner at our favorite German restaurant—Bavarian pretzels to die for!—and reminisce about the day and have a lively discussion of who scored the greatest find."
Among the items sourced by Fulk at the fair this season are a leather folding stool by Poul Hundevad; Fabergé goblets in a rainbow of colors; a 1970s-era hand-painted cheetah figurine; and a set of gray mohair velvet pillows.
Fulk says of his fair strategy: "We typically arrive the evening prior to just scope out the fields and say hi to some of our dealer friends. Part of the real joy is rushing the fields with the masses when they open, so get there early and get your place in line. I typically start at the back and make my way forward." The next Brimfield show will unfold May 8 to 13, 2018.
The SALE is now live.