Next month's Collective Design will see the return of "Collective Concept," a capsule presentation within the fair that showcases contemporary designers across lighting, furnishings, ceramics and textiles. The interactive exhibit's aim is to unveil the innovative thinking and processes behind design, particularly that produced by independent and unrepresented studios.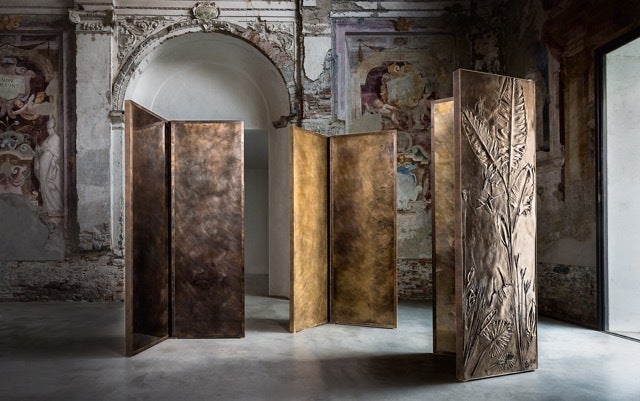 This year's exhibitors include Flavor Paper & UM Project, Gianluca Pacchioni,  Pelle, Peter Lane, Fernando Mastrangelo, Christopher Boots, Calico Wallpaper and Apparatus. They will create fully realized, immersive environments for fair attendees to experience their products and processes.
Gianluca Pacchioni, who runs his atelier out of a 1930s eye drop factory in Milan, received the title Master of Arts and Crafts from Fondazione Cologni. The sculptor, designer and artist, who is sold at ddc and elsewhere, will share his presentation of brass and bronze panels, featuring "fossilized" tropical flora.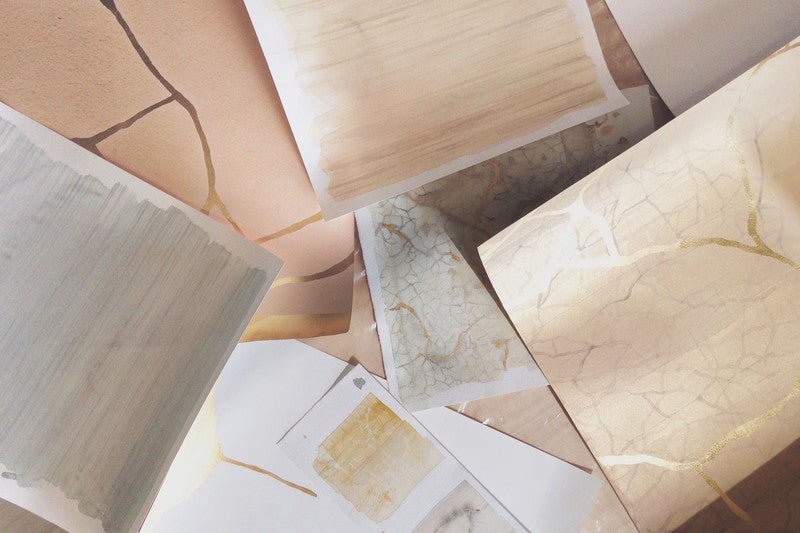 Collective Design will take place May 3 to 7 at New York's Skylight Clarkson Sq. Learn more.