For this year's Modernism Week Show House, Christopher Kennedy is working with a designer and "tastemaker" roster that includes Barclay Butera, Kelli Ellis and more to renovate social media star Kelly Golightly's 6,500-square-foot home in the Andreas Hills area of Palm Springs. The showhouse will be open to the public February 19 through February 26.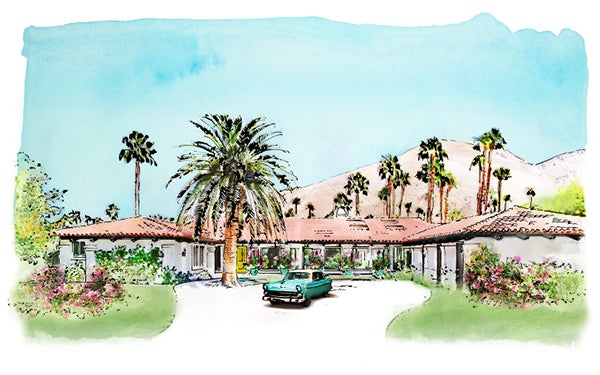 "The Christopher Kennedy Compound: Modernism Week Show House is one of the show houses that brings together designers from around the country, and the only one that focuses on modern design," Kennedy tells EAL. "In addition, since our first year, 2014, I have wanted to acknowledge that (for better or for worse) interior designers are no longer the only arbiters of taste and style in the home. So, I call our designers 'tastemakers' and from the beginning have included influencers such as Trina Turk, Carson Kressley, Gray Malin, and this year, popular design bloggers like Joy Cho, Dee Murphy, and Sarah Sherman Samuel. And of course, the glamorous backdrop and celebrity of Palm Springs serves as a fabulous inspiration for all the rooms."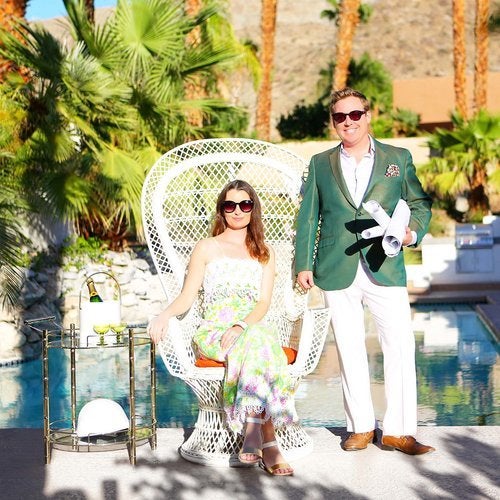 The full list of participants includes Michael Boyd, Barclay Butera, Salvador Camarena, Rachel Cannon, Sammy Castro, Meg Caswell, Joy Cho, Kelli Ellis, Keith Fortner, Grace Home, Jean Liu, Gray Malin, Dawn McCoy, Natasha Minasian, Dee Murphy, Sarah Sherman Samuel, kate spade new york, Cynthia Spence, Trellis Home and Maya Williams. Sponsors include Chairish, Thermador, Ferguson, DuPont, Eggersmann USA and other brands.
In related news, Kennedy himself recently launched a new art collection with Wendover Art Group at Las Vegas Market earlier this month.