In 2015, after a decade of business in a large warehouse in Atlanta's Upper Westside, BoBo Intriguing Objects, the beloved home furnishings showroom, vacated its original location. The property had been bought by a real estate developer and was going to be reimagined as a sprawling 80-acre mixed-use development. Five years and a major redevelopment later, BoBo's founder, designer and manufacturer, Mark Sage, got a call from that same developer asking if he was interested in bringing his company back to its original space—this time as a retail store.
"I'd kicked around the idea of adding a retail component to the business for at least six years," says Sage. "It's a concept that's always fascinated me. And when the opportunity to do that in the same location that we had started in—which some people in Atlanta still refer to as 'the BoBo Building'—I couldn't turn that down."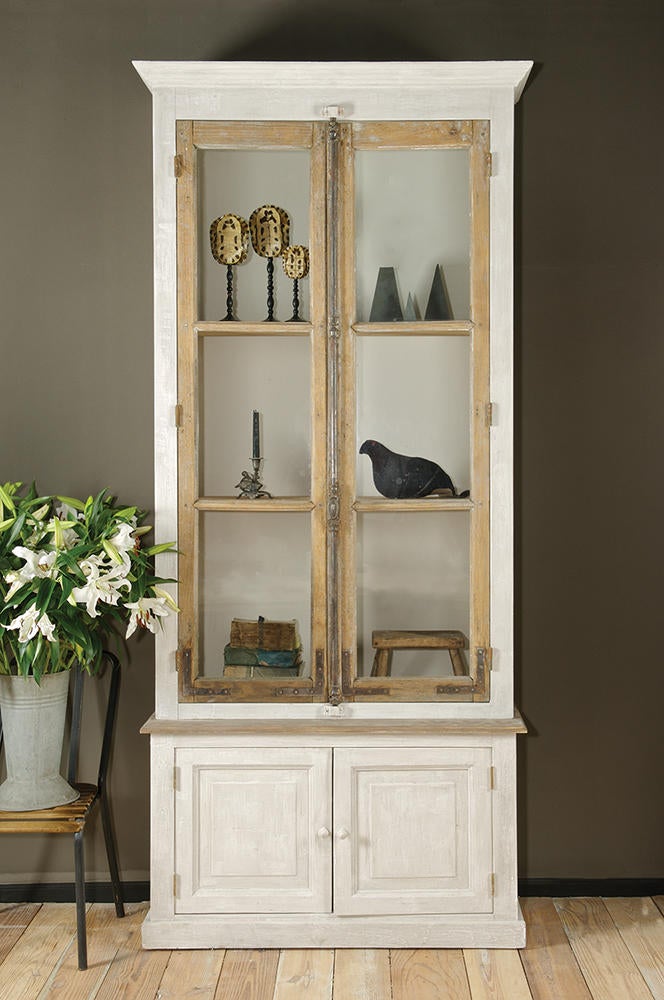 Courtesy of BoBo Intriguing Objects
With a targeted opening by the end of the year, BoBo's first retail venture will occupy a 7,000-square-foot space in the redeveloped complex, called The Works. They'll be joining fellow Atlanta-based home furnishings brand Ballard Designs, which opened its flagship store there in 2018.
Sage founded BoBo in 2005, after a stint as an antiques dealer left him wanting to scale his business. "With antiques, you're limited to what you can find," he says. "We decided to take these antique pieces I was finding in France and Belgium and reproduce and manufacture them as close to the original as possible." In addition to stocking one-of-a-kind antiques from Europe, Sage began making his own collection inspired by his finds, often taking rare antiques and transforming them into imaginative home pieces, like cabinets built around reclaimed windows from French chateaus.
After a few successful years in Atlanta, Sage opened freestanding seasonal showrooms in High Point and Las Vegas. (The Vegas space has since shuttered.) Though only open during biannual markets each year, their expanded presence led the brand to develop something of a cult following in the industry. In High Point, BoBo occupies a 20,000-square-foot showroom that represents the mix of original and antique furnishings that Sage will bring to the new Atlanta retail store. "BoBo really does have an original point of view," he says. "When you see all of our furnishings and art together, it's magical."
The new store will also feature uniquely sourced international gifts and a bespoke candle bar. The assortment of gift items is something that Sage is particularly excited to develop. "Because of our antiques business, we get about 200 shipping containers a year coming from all over the world into Atlanta," he says. "Having access to that volume of shipping, my plans are to curate a gift program where we can bring in products that are made by hand in small towns in France. Those small items can go in the drawers of antique armoires and trunks that we're already shipping over—that way, there's no additional shipping cost on our end, and we'll be able to offer truly one-of-a-kind gifts that no other store in America will carry."
Courtesy of BoBo Intriguing Objects
While many brands are shifting away from brick-and-mortar retail, Sage and his president of sales, Stacey Osiecki, feel the time is right to diversify the business. "It's such a changing landscape, and for us, only having a presence at trade shows is something we need to grow beyond," she says. Sage adds that he thinks the trade show model itself is in need of a rethink, and that structuring a retail store to support wholesale accounts seems like the right move. Part of that new direction will include expanding into e-commerce, with a new website launching in the next few months. "As the world is changing, it's more important than ever to give consumers access to our products," says Osiecki. "You can't re-create the in-store experience, but you can try."
The new retail store is expected to open by the end of the year, and Osiecki and Sage imagine the space as both a flagship showroom for their trade customers and a place of discovery for everyday shoppers. "So many stores you go into, it's not surprising," says Sage. "You've seen the stuff that they have in other places. Our consumer is looking for something different. We want people to step into BoBo and say, 'This is amazing. I've never seen anything like this before.'"