Martyn Thompson's career germinated in the fashion world; the fashion designer turned photographer turned fabric designer has contributed to Architectural Digest, W, The New York Times Magazine and Vogue, and has created images for brands like Tiffany & Co., Gucci, Ralph Lauren, Hermès and MAC Cosmetics. These days, his photograph-inspired fabrics, hand-glazed tea sets and wallcoverings are making a splash at Salone del Mobile. Thompson sits down with EAL to introduce designers to his particular brand of art and design and explain how his two passions have found a home together. 

Martyn Thompson in his New York showroom
You didn't start your career in interiors; for the uninitiated, walk us through your early days and your start in photography.
Many moons ago, I began handpainting fabrics, which I then made into clothes—selling them at Sydney fashion boutiques. I started photographing the clothes for PR
and rapidly became more interested in the photography than the making. I was keen to travel, and moved to Paris, and later London, working as a fashion photographer. Often I
photographed models in an interior environment.
One day, an editor asked if I could do similar pictures but without the models. That was Ilse Crawford—then editor of Elle Decoration in the U.K. Ultimately, my scope broadened to include many elements of lifestyle—people, interiors, travel and food. Now, years later, I am designing fabric again, with patterns derived from my photography.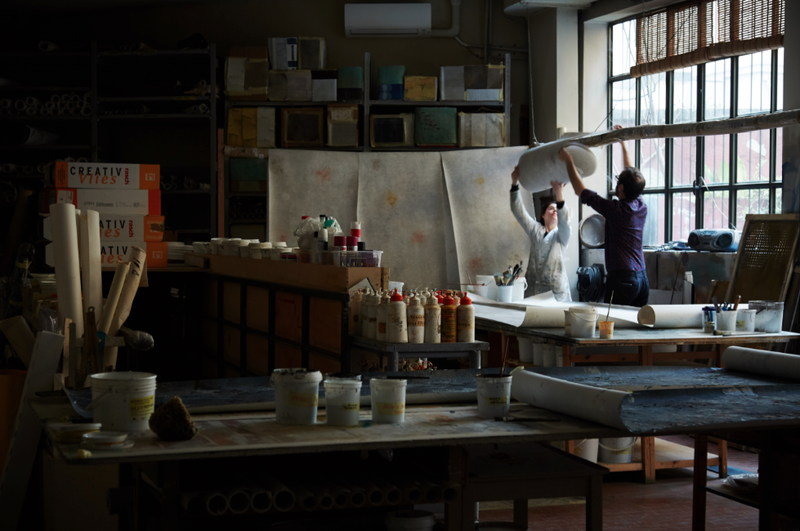 What, in particular, should designers know about your work?
The fabrics have much in common with the qualities people recognize in my photos—a tactility, a particular color palette and a painterly quality. There is something very personal about the textiles.… They are different from what else is on offer today.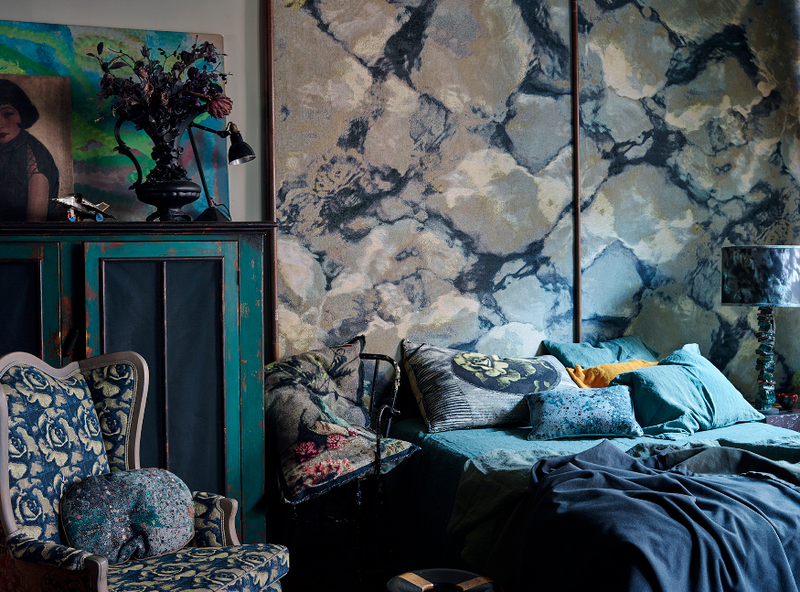 The design process is atypical, with some very long, organic repeats—up to 6 yards. Ninety percent of the fabrics are a jacquard weave made in the USA. This comes in two weights. It's great for wallcoverings and drapery…and upholstery, of course. The jacquards also make wonderfully unique pillows that we have a selection of at our Prince Street [New York] showroom, or we also work with designers to tailor them to their needs.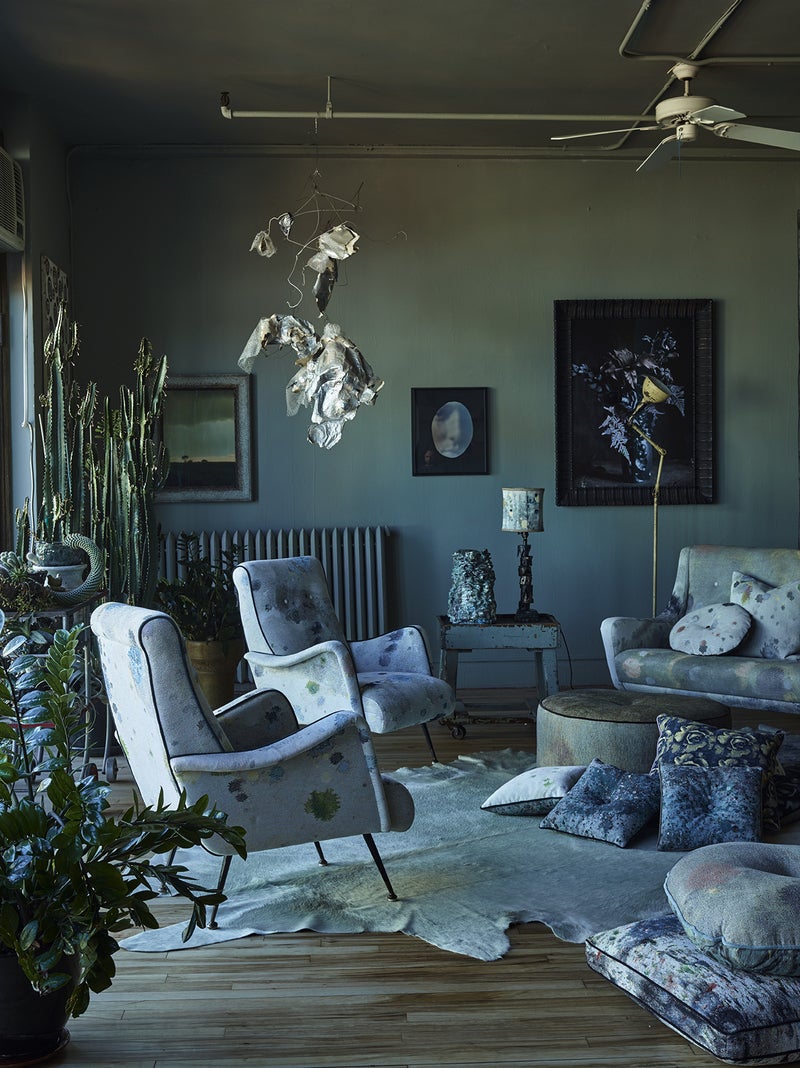 What are your latest product debuts? 
I have a number of new collaborations in the works, and this process is something I really enjoy. Right now, I'm in Milan for Salone 2017 launching two wallpapers with the Milanese mural craftsmen Fabscarte. These papers are entirely handmade and three-dimensional.
I also collaborated with the English ceramics company 1882 Ltd. and we have just brought out a tea set titled Accidental Expressionist…again with a focus on making something unique and personal—every piece is glazed by hand, each one slightly different from the next.
With the textiles, I am introducing some new colorways and a design called Watercolor—a gentle ombré pattern of three colors, like watercolor paints that have seeped together. This is my version of a plain fabric…though it's not really plain at all!